Egg Noodles are a delicious ingredient in many Asian cuisines. We've rounded up 14 of the Best Egg Noodle Recipes that are easy to make and packed with flavor. From lo mein to chicken noodle soup and beef stroganoff, there's something perfect for dinner tonight!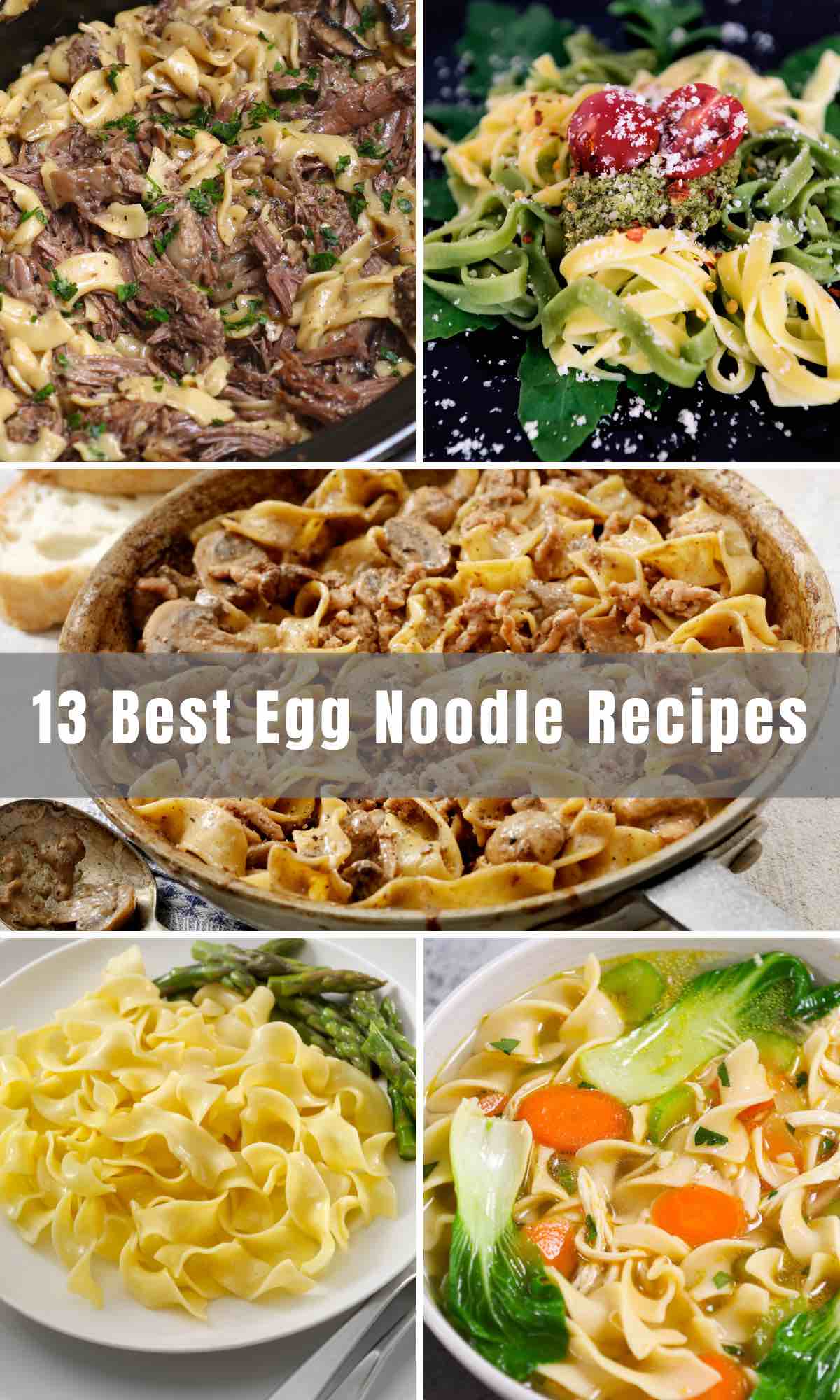 Egg noodles are a type of pasta made from eggs and flour. Have you ever wondered what you can make with egg noodles? Well, our favorite way is to add them to soup or stew. Note that fresh egg noodles cook so much faster than dried pasta.
What are Eggs Noodles Good for?
It may be difficult to believe that egg noodles are healthy in any type of way. Most people believe pasta noodles are nothing but carbs. Egg noodles are a bit different though.
They contain vitamins and minerals, such as B vitamins, niacin, riboflavin and folate. On top of that, you'll be happy to hear that egg noodles are easy to prepare! That means that these noodles are perfect for stroganoff, soups and goulash too!
What Can I Add to Plain Egg Noodles?
Just like regular pasta, egg noodles can be a dish on their own. Simply add some butter and salt to plain egg noodles. You can even add a little parmesan for extra flavor!
Can I Use Egg Noodles Instead of Pasta?
You can swap egg noodles for pasta in most recipes. If you only have egg noodles available or simply want to switch things up, then egg noodles are for you. There is one thing to keep in mind, the boiling method. You have to reserve almost double the amount of water to boil egg noodles.
Chicken and Egg Noodle Recipes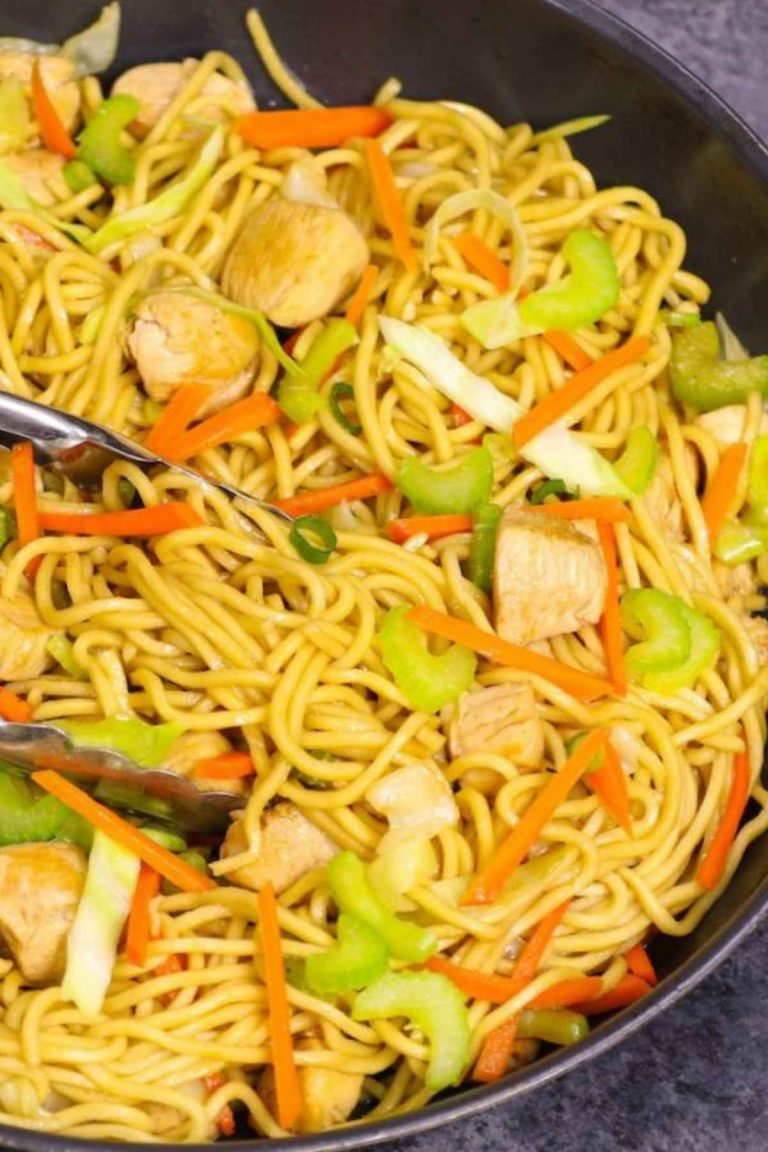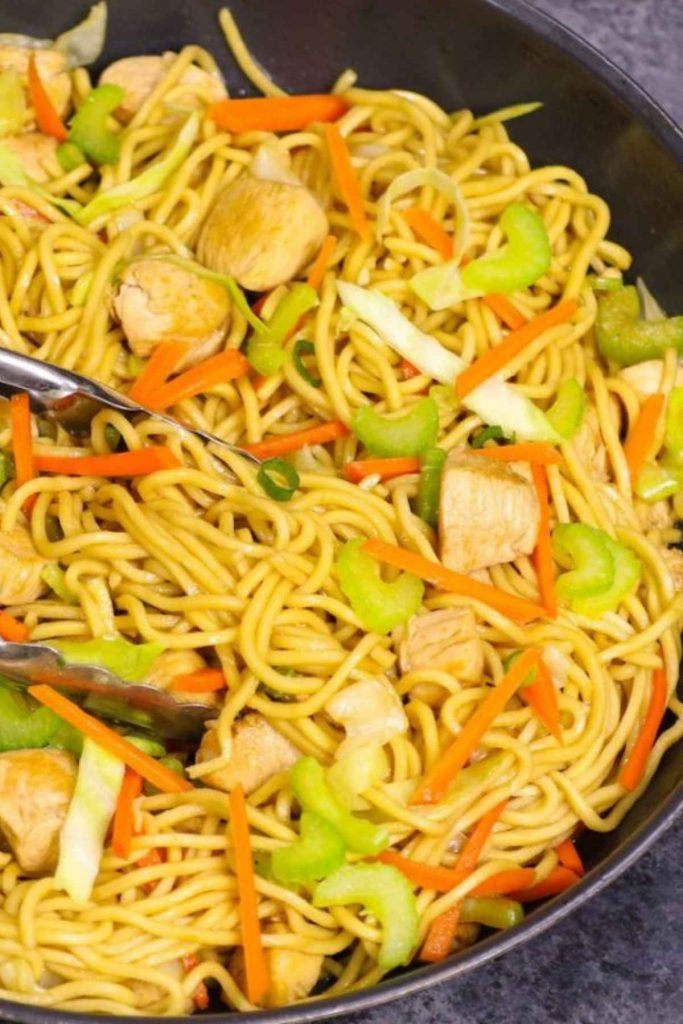 If you love stir-fried noodles, then chicken lo mein is for you! Skip the takeout and make this recipe in just 20 minutes. All you need is egg noodles, chicken, vegetables and soy sauce.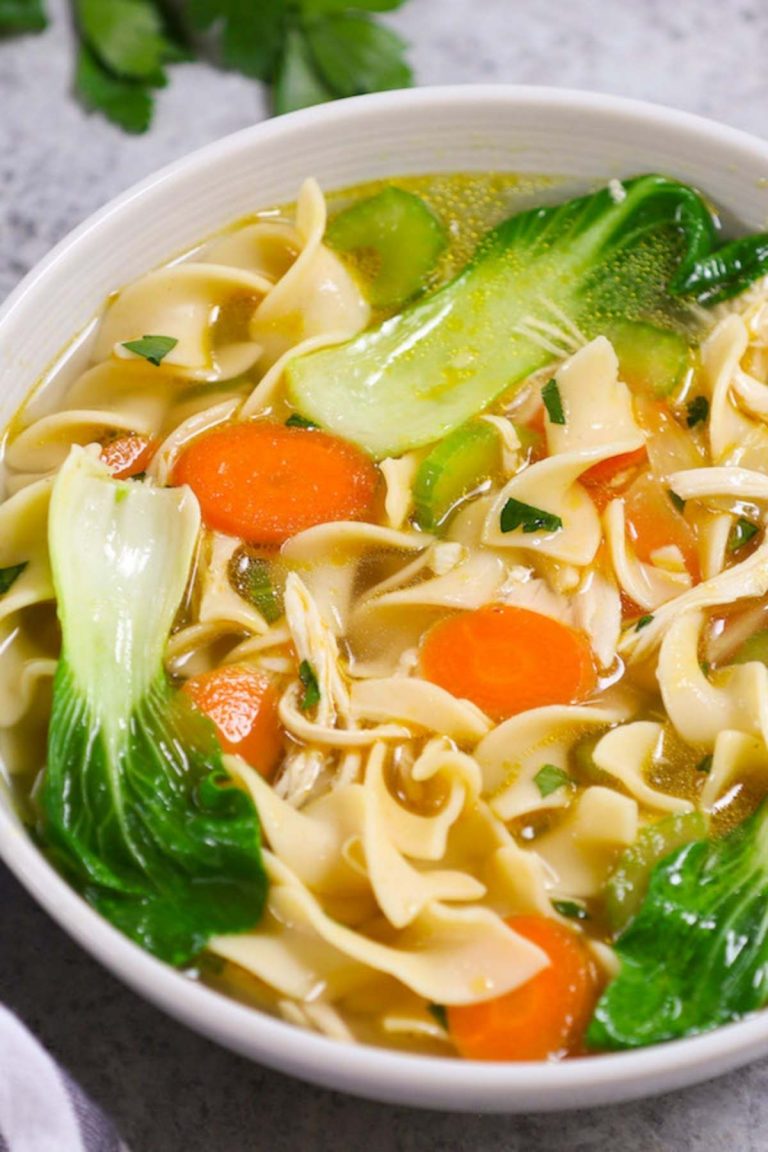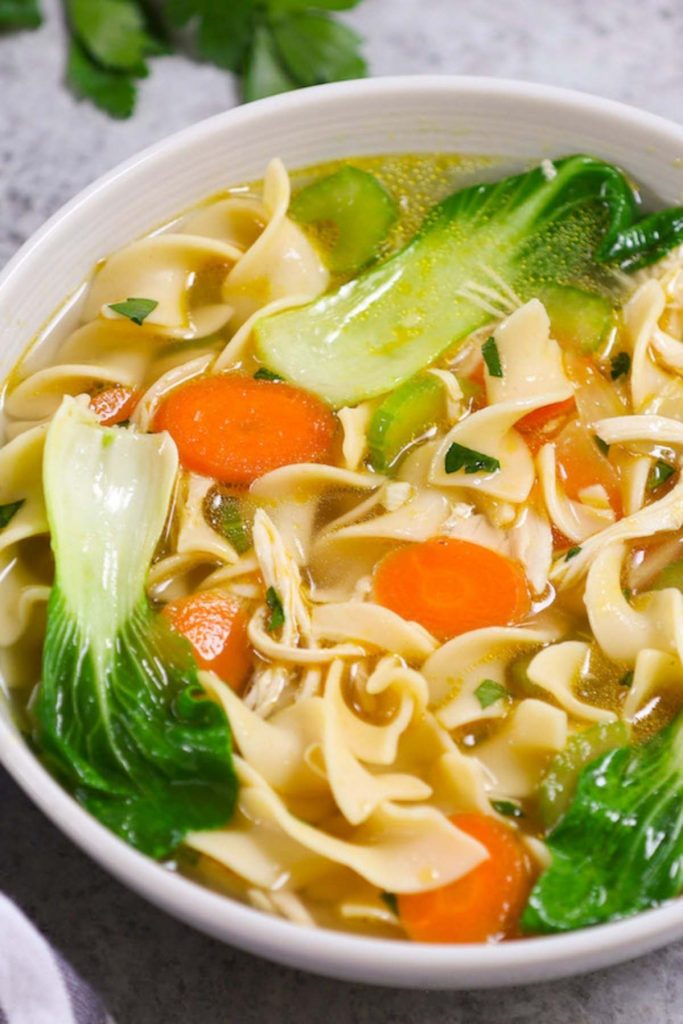 This egg noodle soup recipe is incredibly comforting and ready in under 30 minutes. Loaded with noodles, vegetables, and chicken, this soup is nothing short of hearty. Your whole family will absolutely love this!
Remember going to your grandma's house and smelling the aroma of a casserole in the oven? Well, this chicken egg noodle recipe will bring back those memories. It's pure nostalgia in every bite!
Perfect for those cold winter nights or whenever you need a pick me up, this truly is the chicken noodle soup. Dates and shiitake mushrooms add extra flavor!
Vegetarian Egg Noodles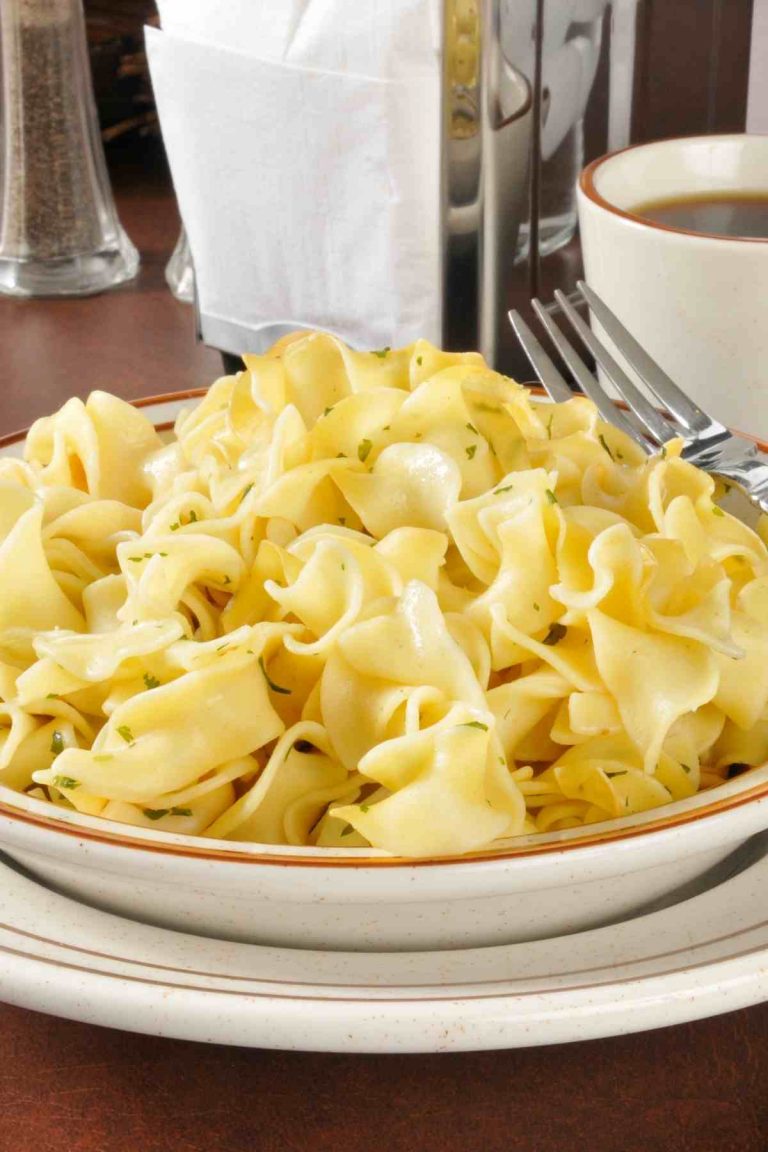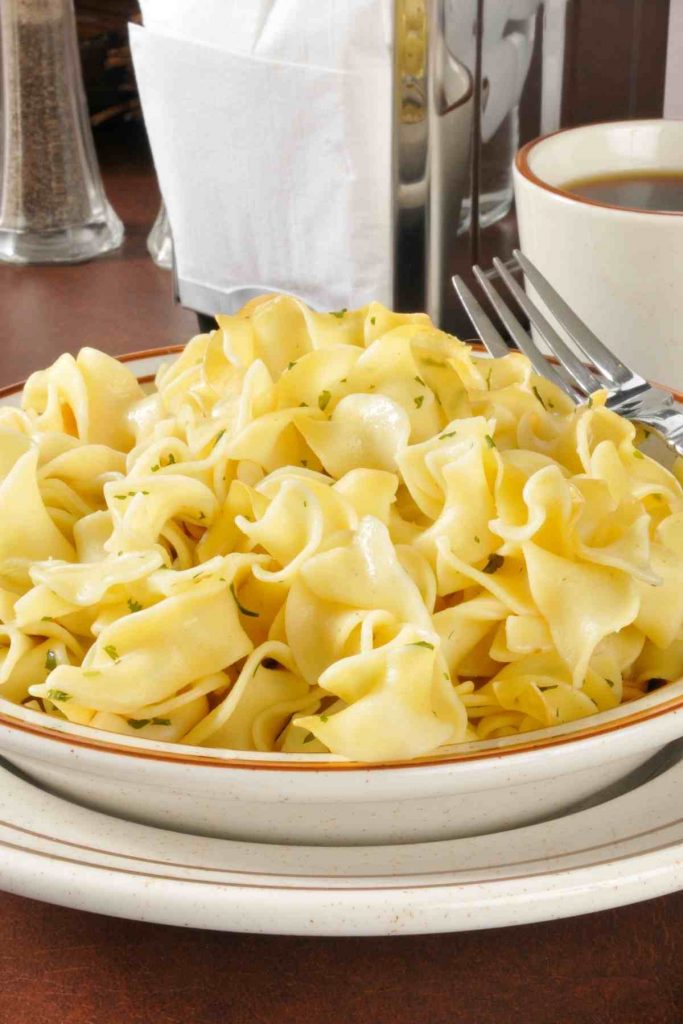 For a simple side dish, stop here! Buttered egg noodles are all you need. Top the egg noodles with butter, garlic, cheese and fresh herbs for a flavor sensation!
Here's a recipe to keep on hand when you want simple and tasty! All you need is to boil some chicken broth, bouillon and noodles then walk away! It'll be on your table in 30 minutes.
Made with egg noodles and loads of vegetables, this recipe is undeniably satisfying. It's comfort food that works great for an easy weeknight meal!
Healthy Egg Noodle Dishes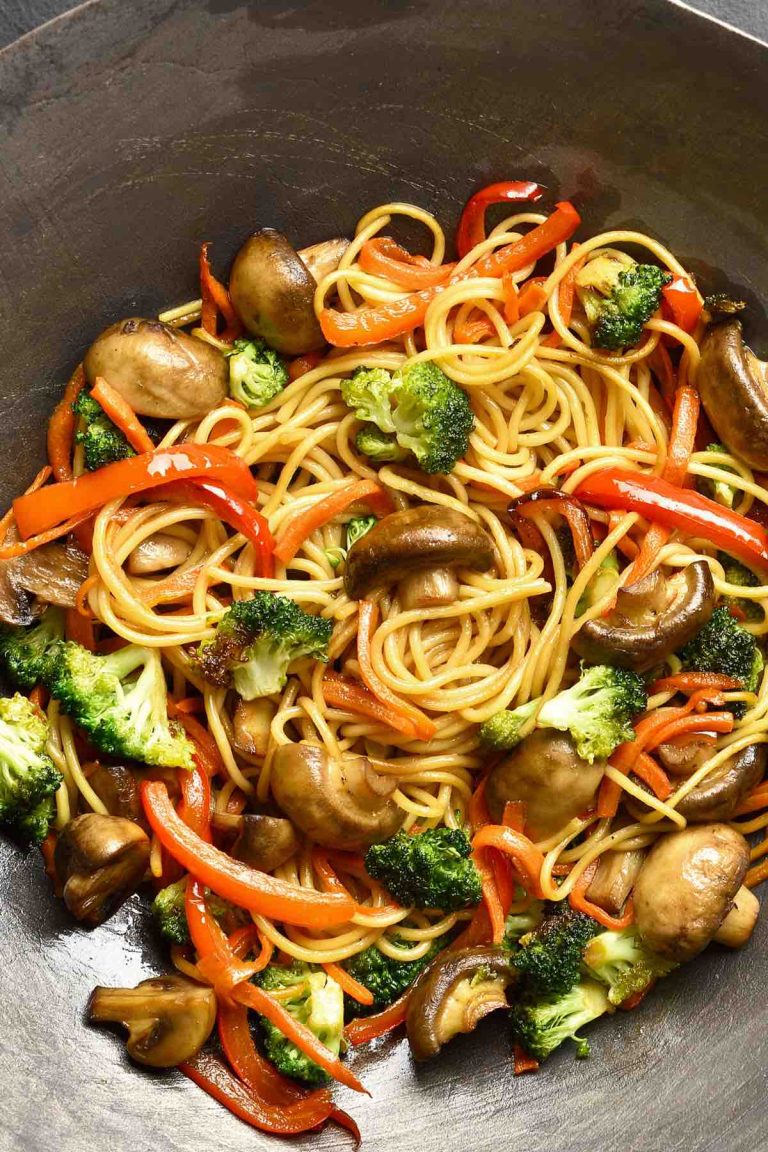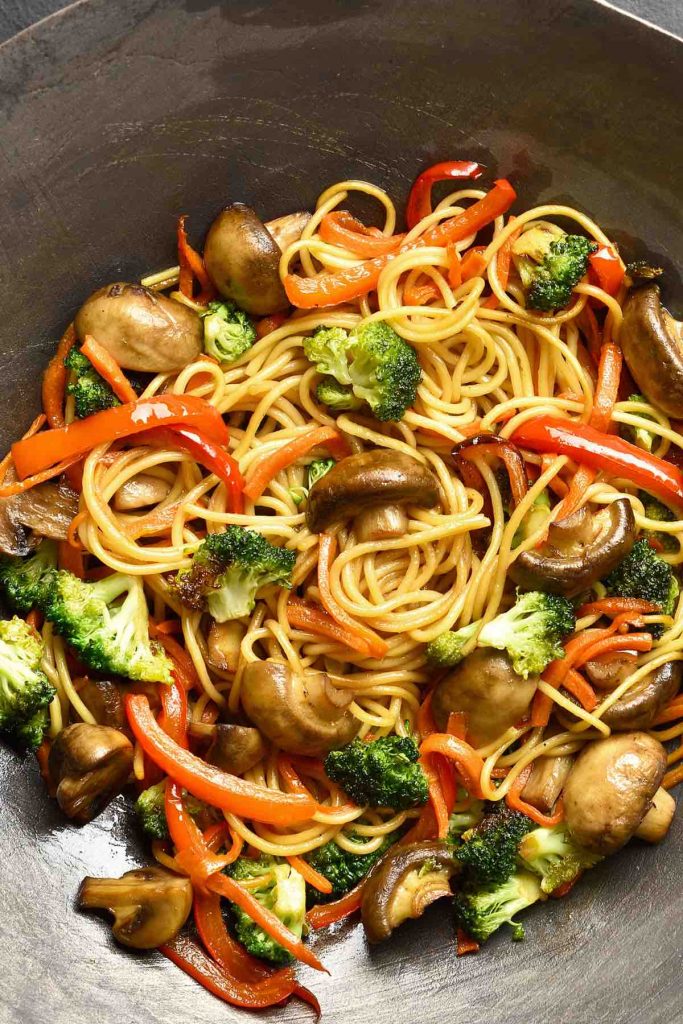 This vegetable noodle stir fry is delicious and healthy. Plus, you can have it ready in 15 minutes flat! The homemade sauce is the best part.
These homemade keto egg noodles are gluten-free and easy to make, this homemade recipe is great for making low-carb pasta dishes, soups and lasagnas.
Creamy sesame sauce, egg noodles, edamame, cucumber, and chicken – is your mouth watering yet? These sesame egg noodle bowls are fresh, healthy and ready in just 15 minutes!
Other Popular Egg Noodle Recipes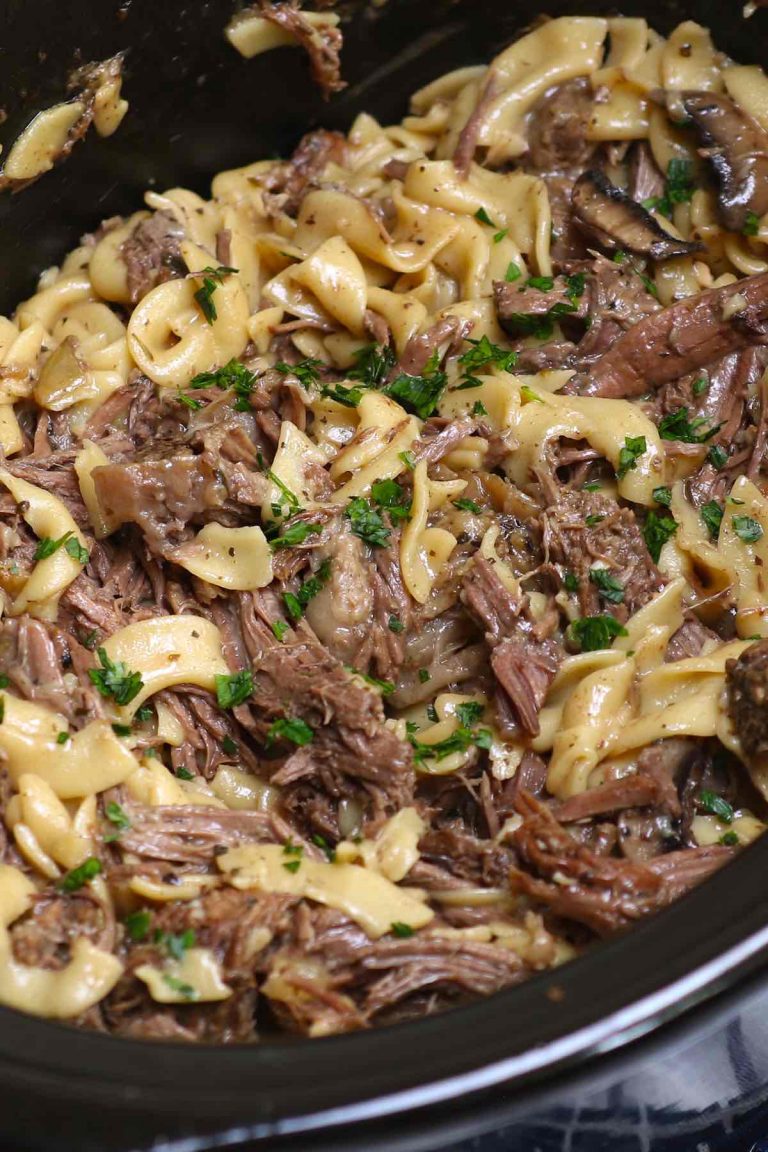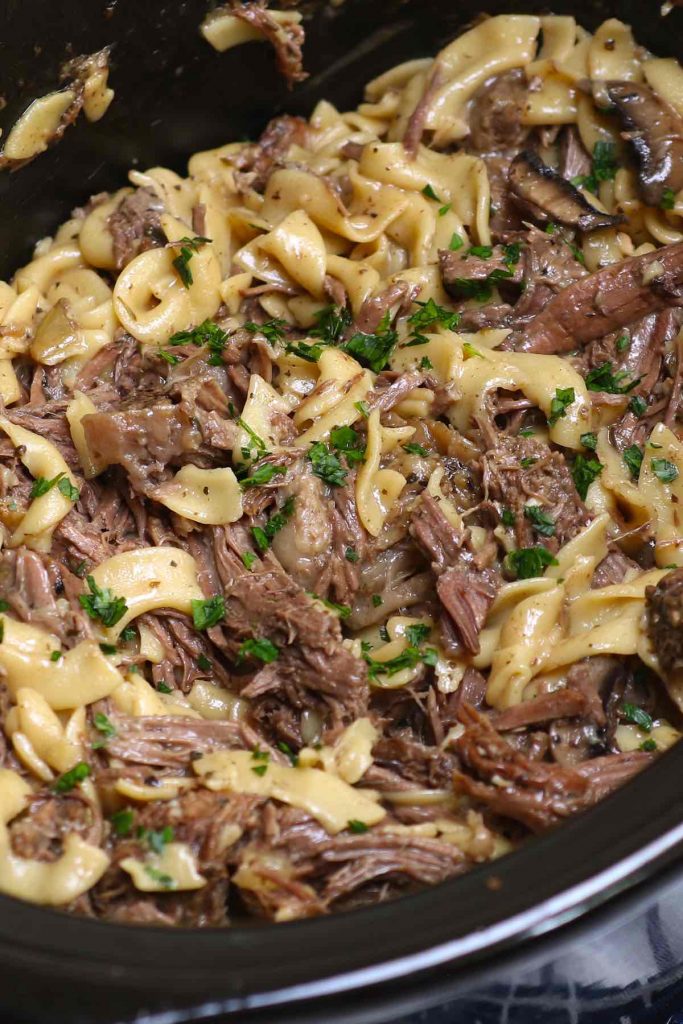 Crock Pot Beef and Noodles is comfort food that you'll make again and again. This dish is full of flavor and requires little effort! Just 15 minutes of your time to prep and only requires one pot!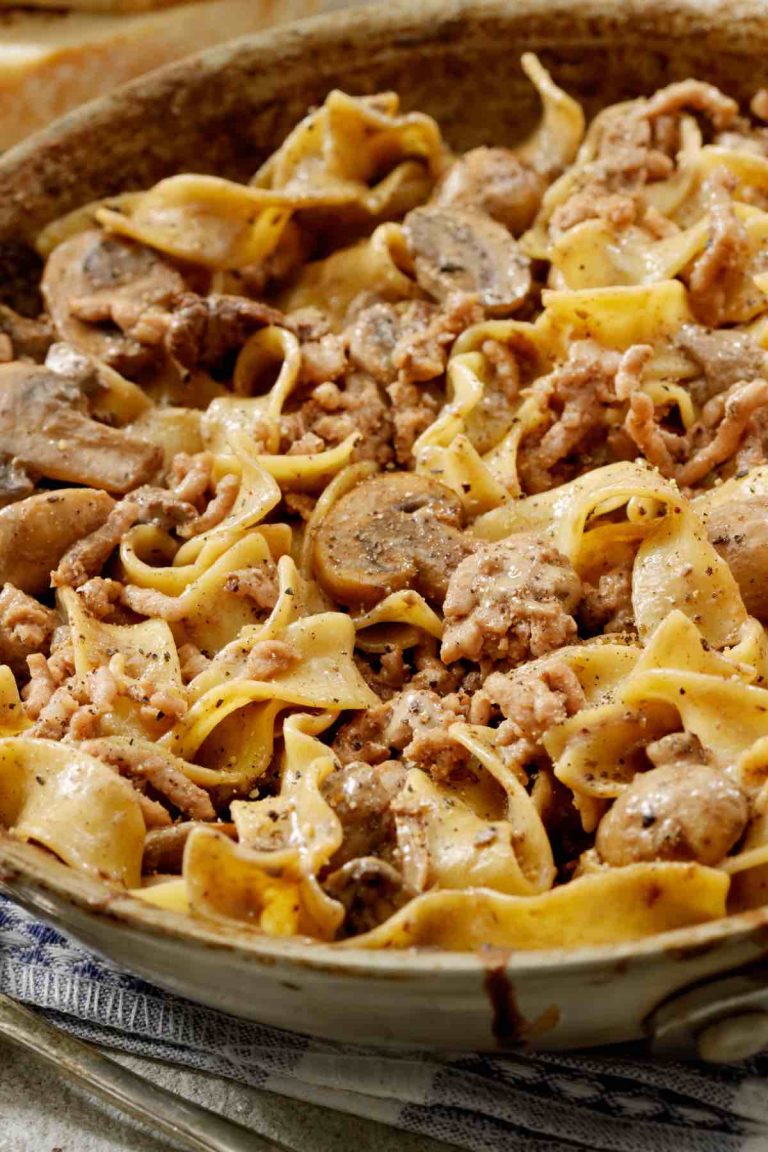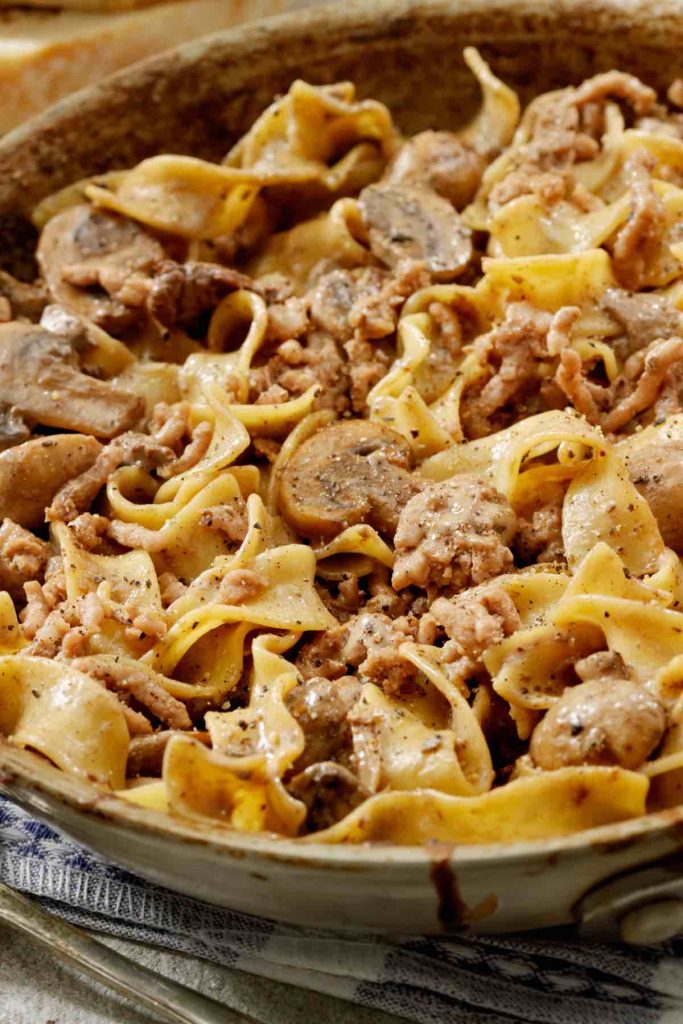 This skillet meal has ground beef, mushrooms and egg noodles is a creamy sauce. This mouthwatering meal is ideal for those busy weeknights.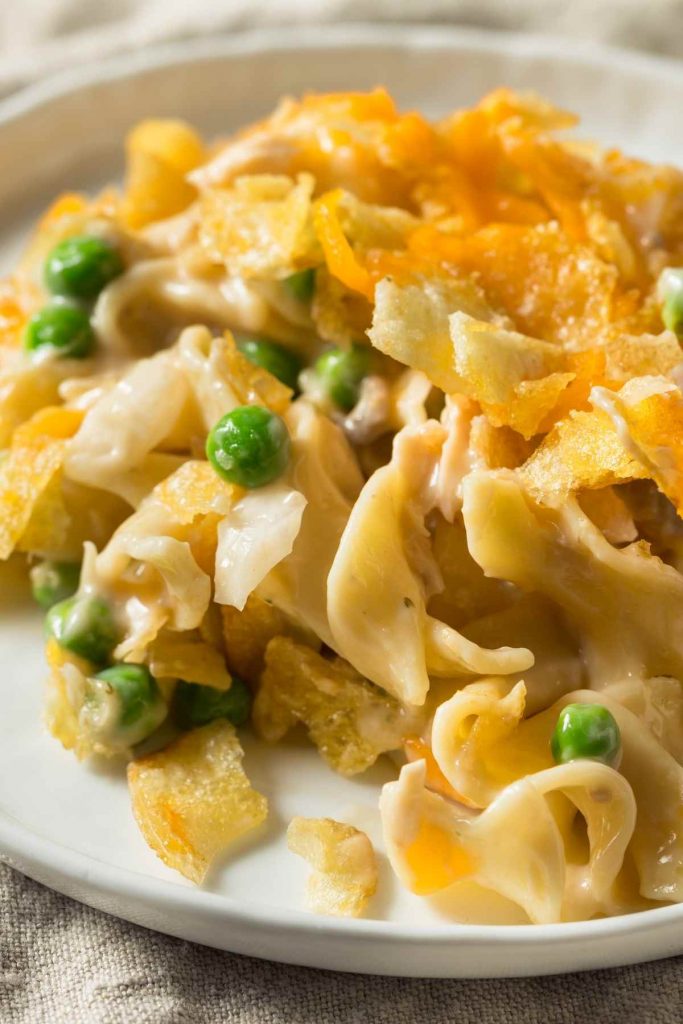 This casserole may make you fall in love with tuna all over again! It's easy to make from scratch and pairs perfectly with warm dinner rolls for a hearty main course.
Beef Tips and Noodles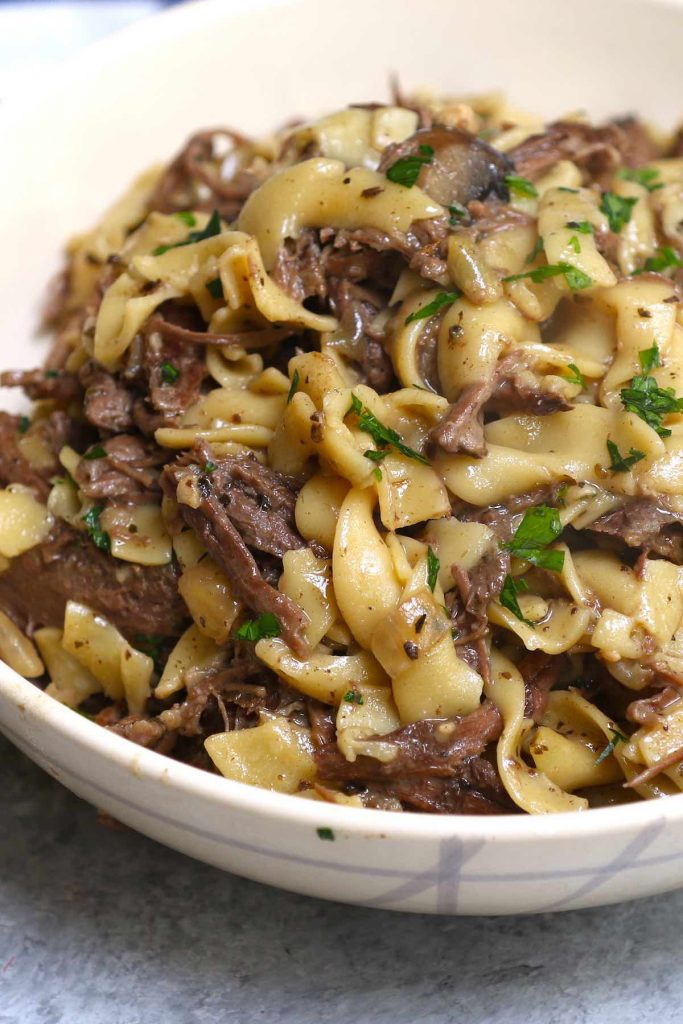 This tender and comforting egg noodle dish is perfect for a Sunday dinner with the family. The beef is simmered low and slow in a creamy sauce and it's served on a bed of egg noodles.
All you need is a side of steamed broccoli or asparagus for a hearty and satisfying meal. 
How to Make Homemade Egg Noodles?
Making homemade noodles may sound daunting, but it can be quite simple to make. All you need is flour, eggs, salt, butter and milk. The hardest part is kneading the dough, which is great if you skipped your workout today. From there, chill, cut the dough into about ⅛ or ¼ thickness, and dry. After that, just cook the noodles in boiling water until al dente!
You May Also Like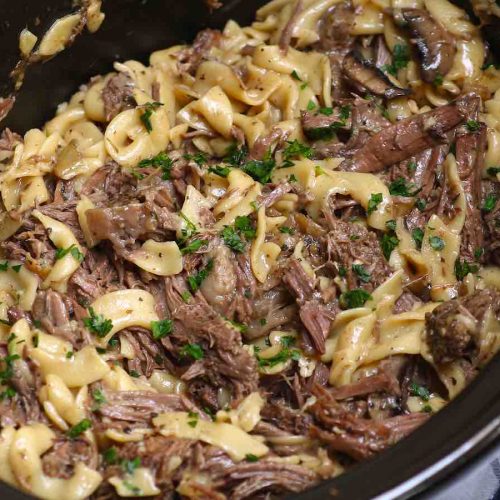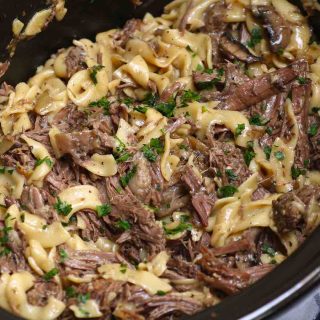 Best Egg Noodles Recipes
Rich and flavorful, Beef and Egg Noodles are so easy to make in a slow cook. It's one of our favorite egg noodle recipes.
Print
Pin
Rate
Ingredients
1

lbs

egg noodles

3

lbs

chuck roast

1

medium onion

chopped

1

teaspoon

minced garlic

2

cups

beef broth

2

teaspoons

Worcestershire sauce

1

tablespoon

Italian seasoning

salt and pepper

to taste

½

cup

heavy cream
Instructions
Place the roast in the crock pot along with the broth, onion, garlic, Worcestershire sauce and Italian seasoning.

Seal the lid and cook for 6-7 hours on Low or 4 hours on High, or until the meat is tender.

Use two forks to shred the roast in the crock pot. Season with salt and pepper to taste. Then add egg noodles.

Cover and cook on High for 10-20 minutes until al dente.

Stir in the heavy cream. Let it bubble for a few minutes until thick enough to coat the back of a spoon. Serve and enjoy!
Tried this recipe?
Follow or tag us on Pinterest @izzycooking