Treat your family and friends to a delicious Easter dinner this year! We've collected tried and true classics and new recipes you'll want to try. From a succulent Mississippi pot roast that cooks low and slow in a crock pot to a refreshing Easter salad, here are 24 of the best Easter dinner ideas.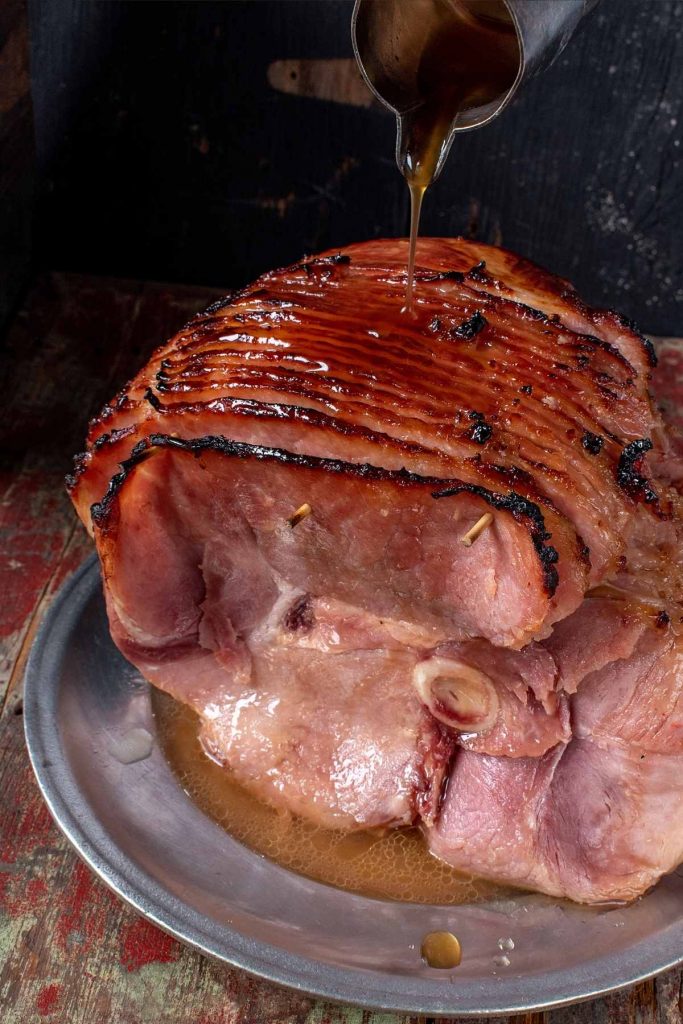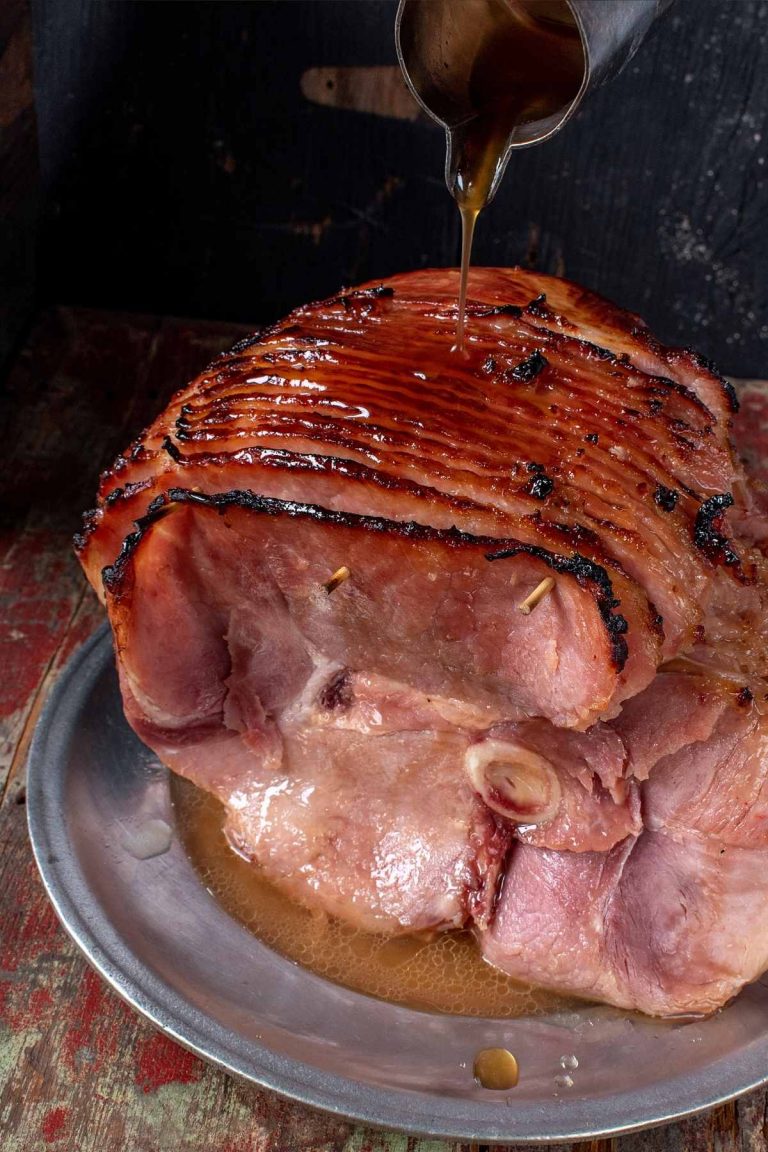 Baked ham is always a treat on holidays and special occasions. Follow the steps in this recipe for a succulent bone-in ham topped with a sweet brown sugar glaze.
Diced ham and ground pork come together to make this delicious ham loaf. It's similar in texture to meatloaf and features a tangy glaze.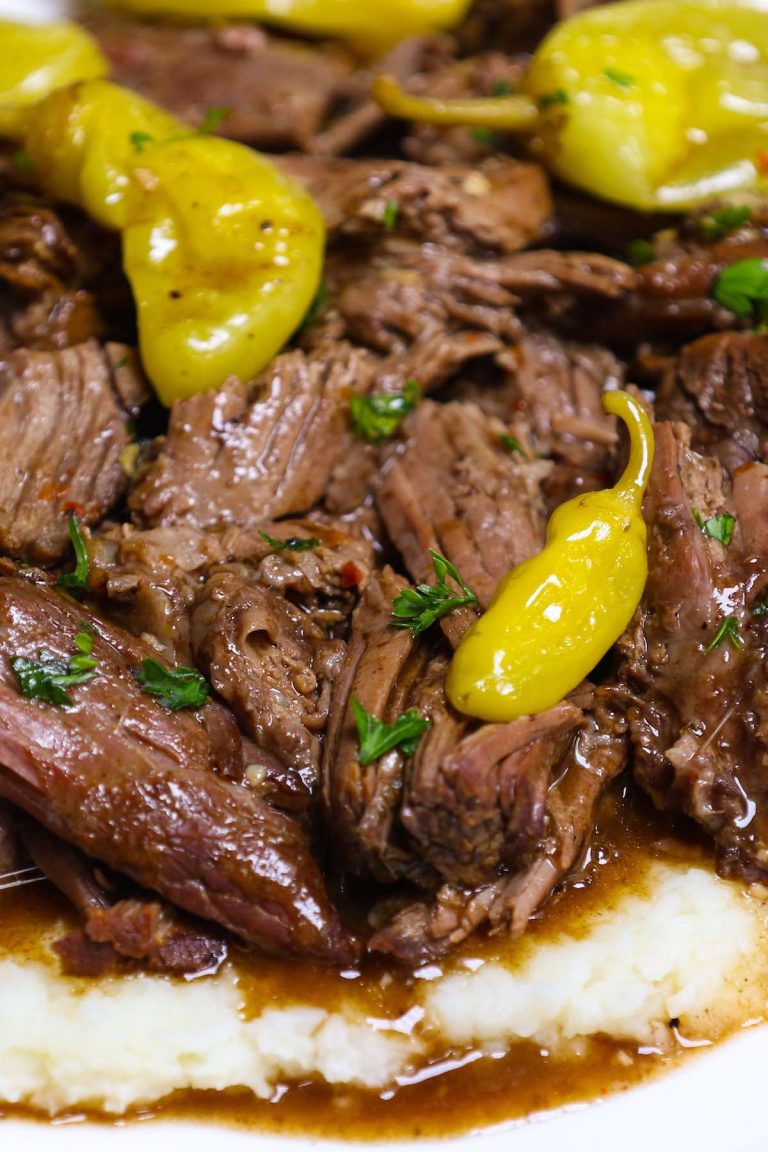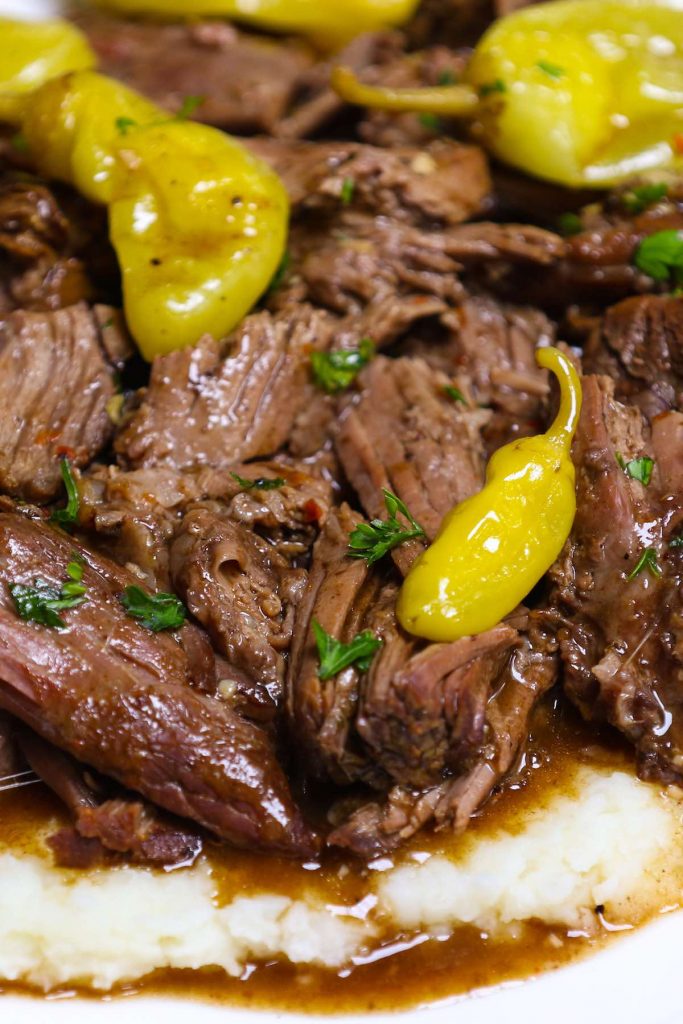 You'll need just 10 minutes of prep time to get this delicious pot roast started. It cooks low and slow in the slow cooker and turns out incredibly tender and juicy every time.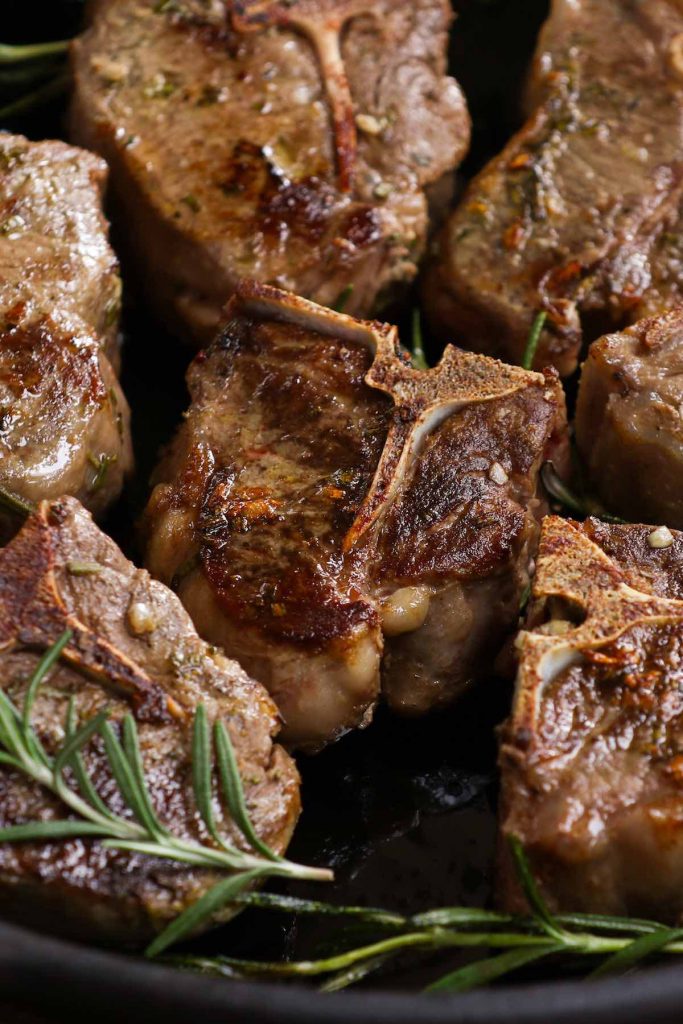 Preparing these lamb chops using the sous vide method guarantees tender and flavorful results. Watch the video included in the recipe for useful tips and tricks.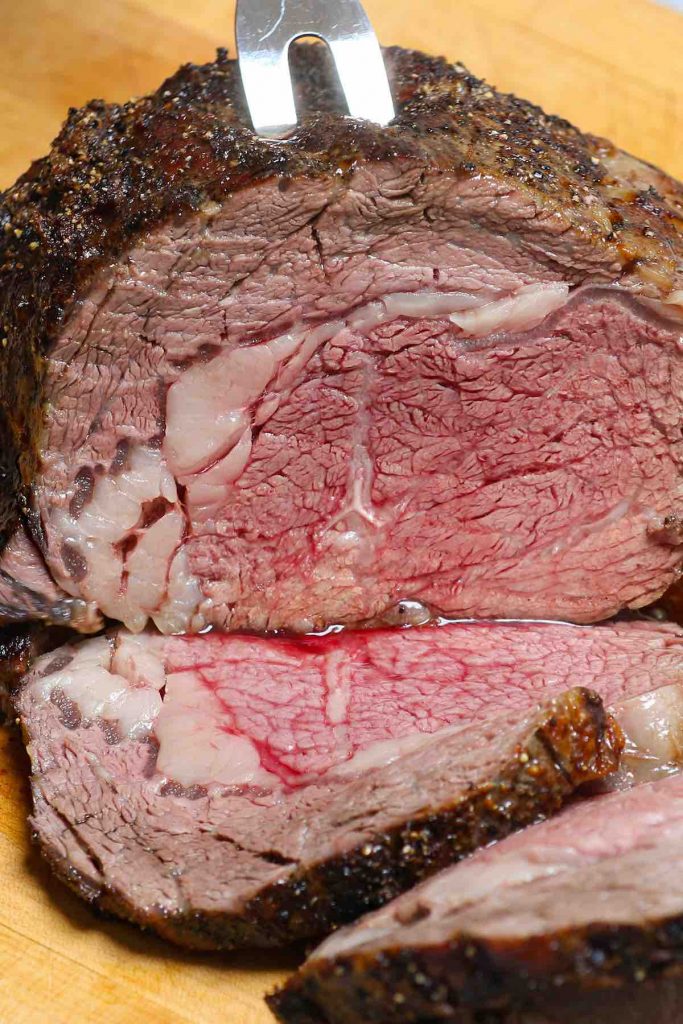 This juicy prime rib will be the star of your Easter meal! It's super juicy, loaded with flavor, and easy to make.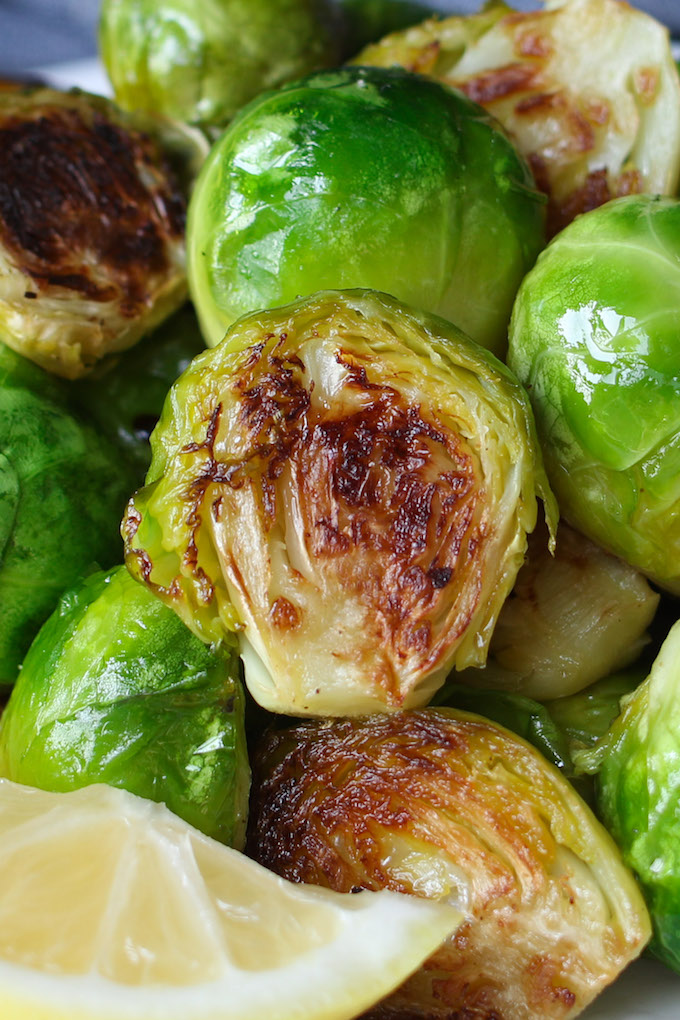 These honey sriracha brussels sprouts are the perfect combination of sweet, spicy, and savory flavors. They pair well with poultry, pork, beef, and fish, and take just 20 minutes to make.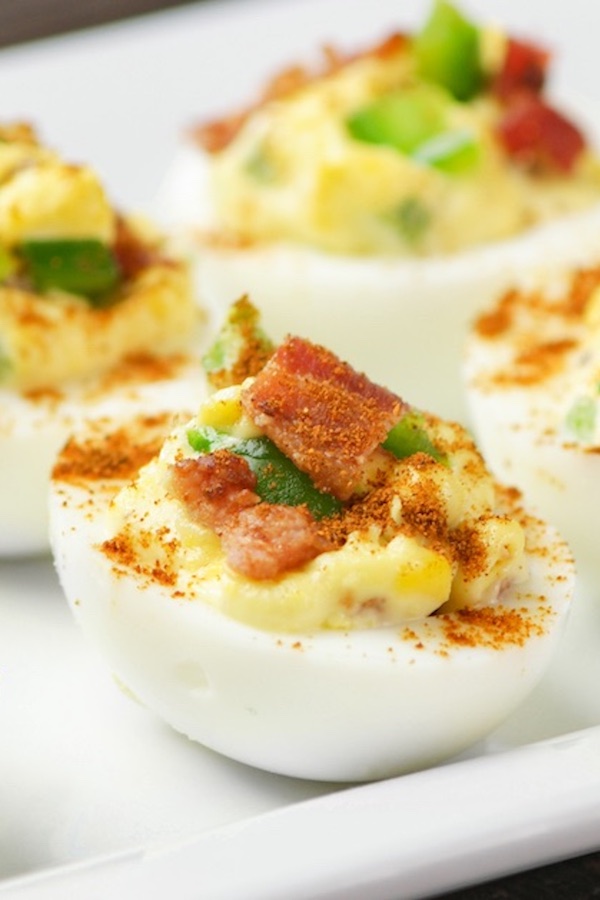 Start your get-together off right with these scrumptious deviled eggs. Crisp bacon adds delicious smoky flavor and minced jalapeno brings a hint of spicy heat.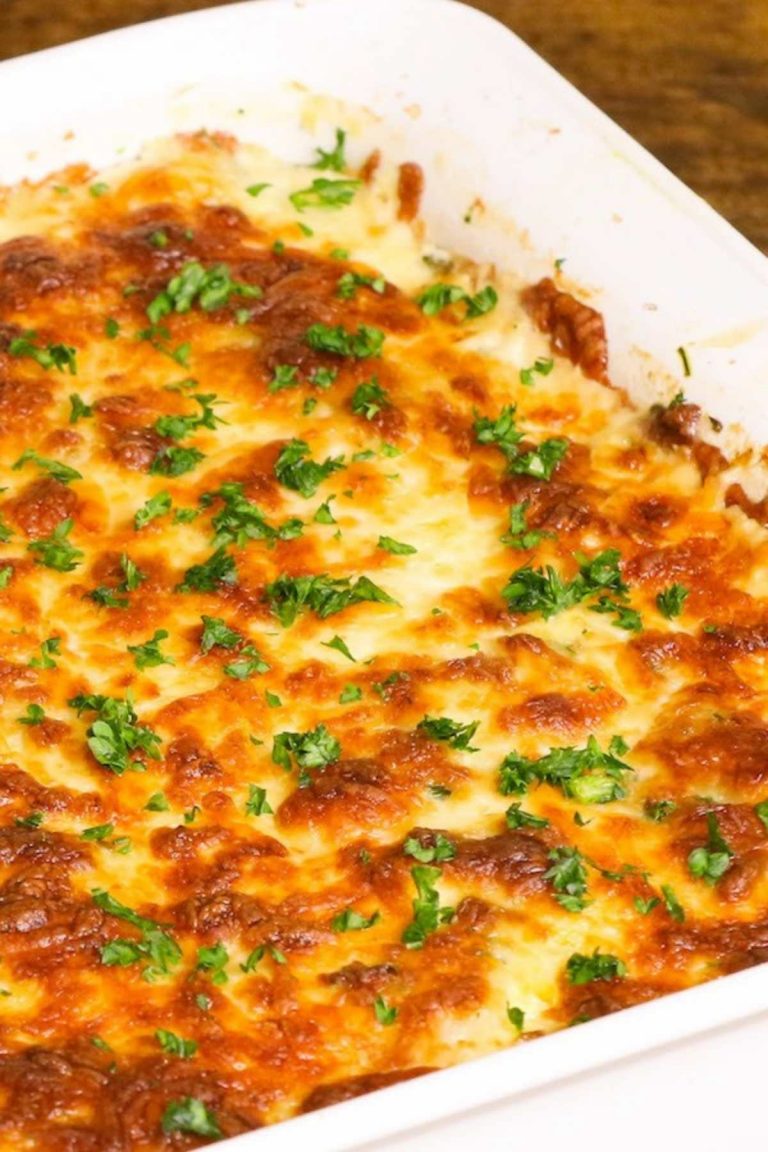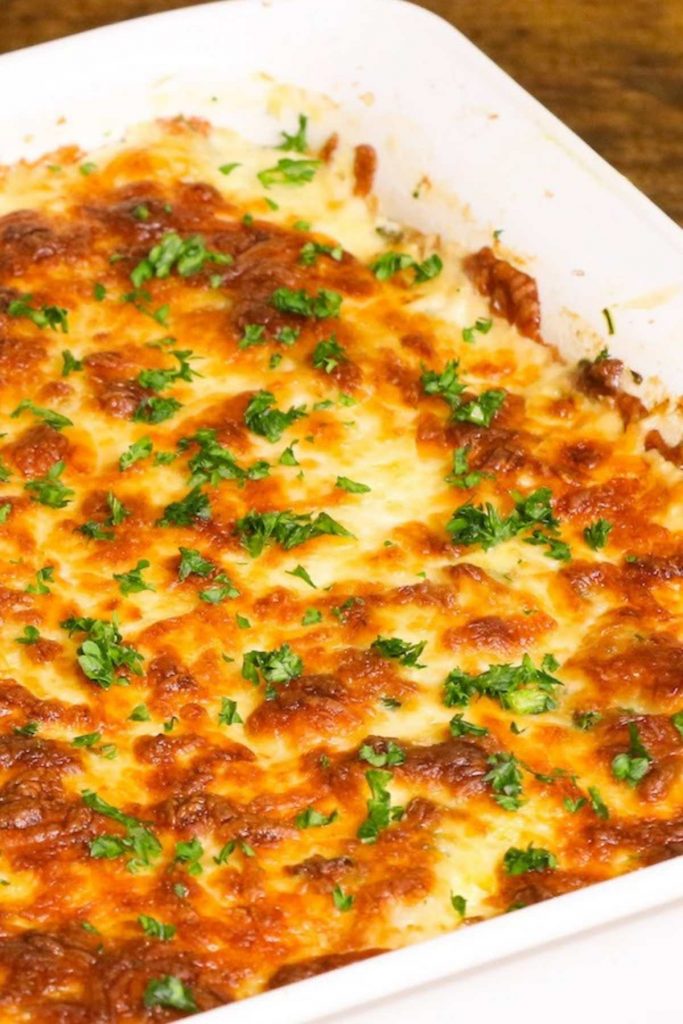 Your guests will love the flavors of this cheesy casserole. It features potatoes, ham, and 2 kinds of cheese in a creamy sauce.
This refreshing Easter salad is a delicious combination of slivered almonds, sliced strawberries, crumbled goat cheese, and fresh spring greens topped with a tangy lemon honey vinaigrette. It comes together easily in just 20 minutes.
This sweet and tangy ham glaze can be made with orange or pineapple juice. Dijon mustard adds a peppery tanginess that pairs well with the smoky flavor of the ham. It comes together in just 5 minutes!
Serve this sweet pineapple raisin sauce alongside ham at your next holiday meal. It features pineapple juice, crushed pineapple, brown sugar, dijon mustard, warm spices, and raisins. You'll love the flavor!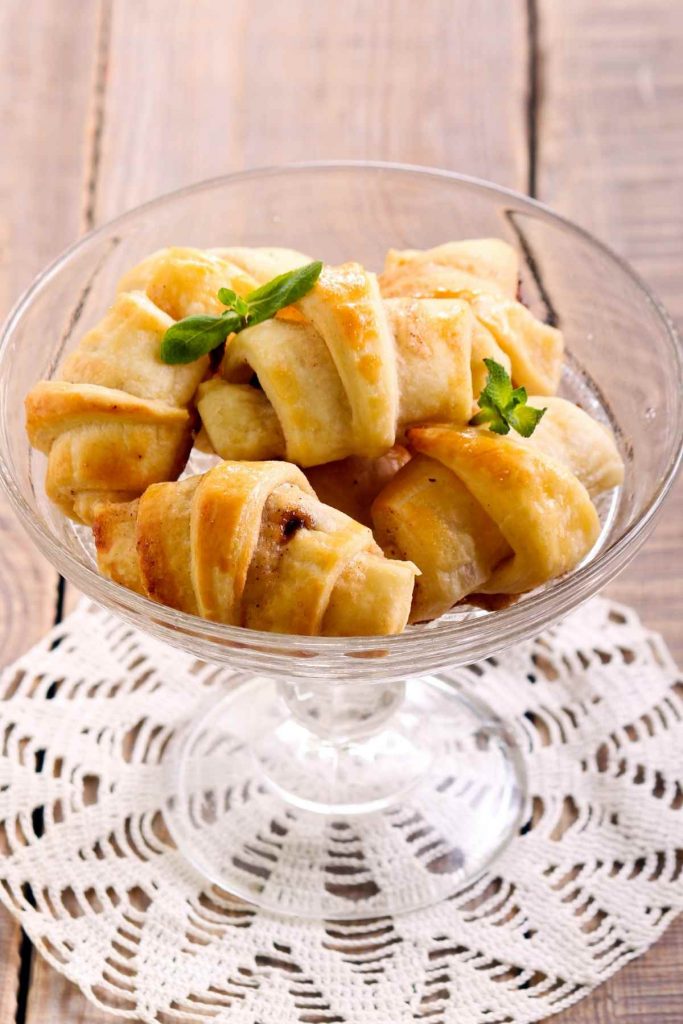 These homemade crescent rolls are so much better than store-bought! They bake up light and flaky and are delicious served with butter or fruit preserves.
These sweet glazed carrots will add color and flavor to your holiday meal. You'll only need 5 ingredients and they're incredibly easy to make.
Serve these savory lamb meatballs as an appetizer or a main course! They're perfectly seasoned with salt, pepper, onion powder, cumin, and cilantro, and are ready to eat in about 30 minutes.
Serve this perfectly roasted asparagus alongside poultry, beef, pork, or fish! Add a spritz of lemon juice or sprinkle the asparagus with parmesan cheese, fresh mint, or red pepper flakes for extra flavor.
This delicious gravy takes just 5 minutes to make! It's the perfect gravy to serve with roasted chicken or turkey.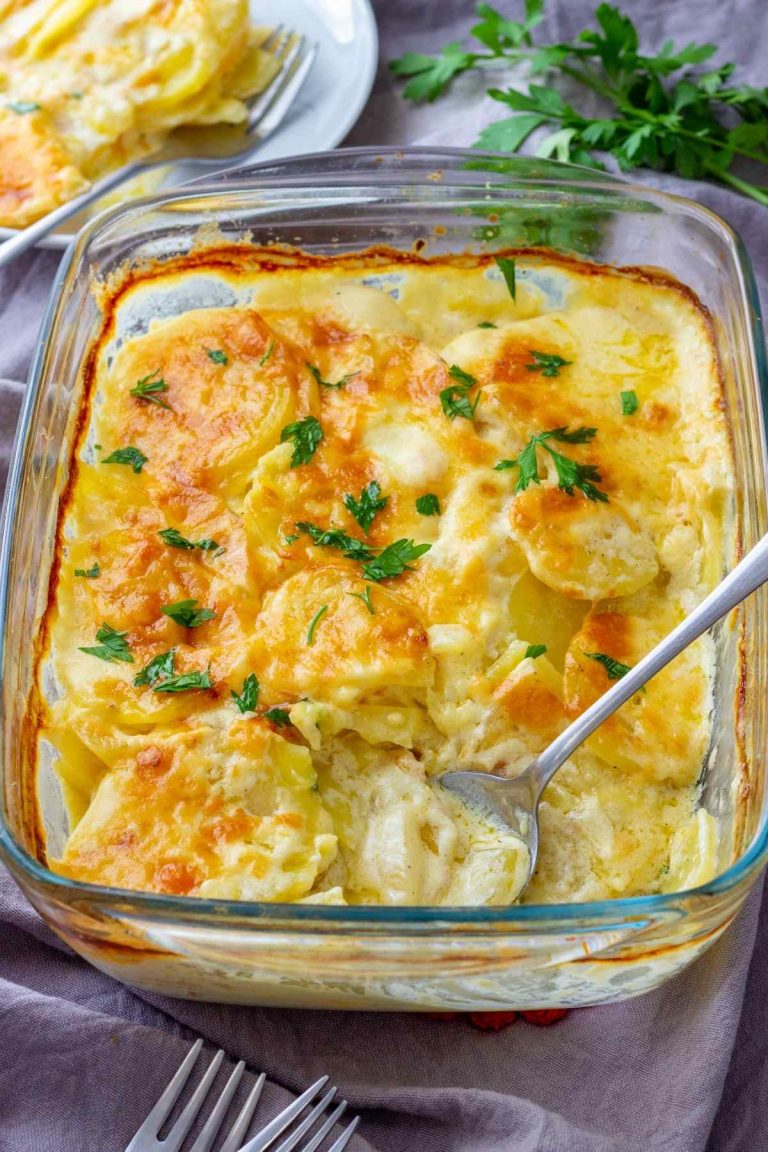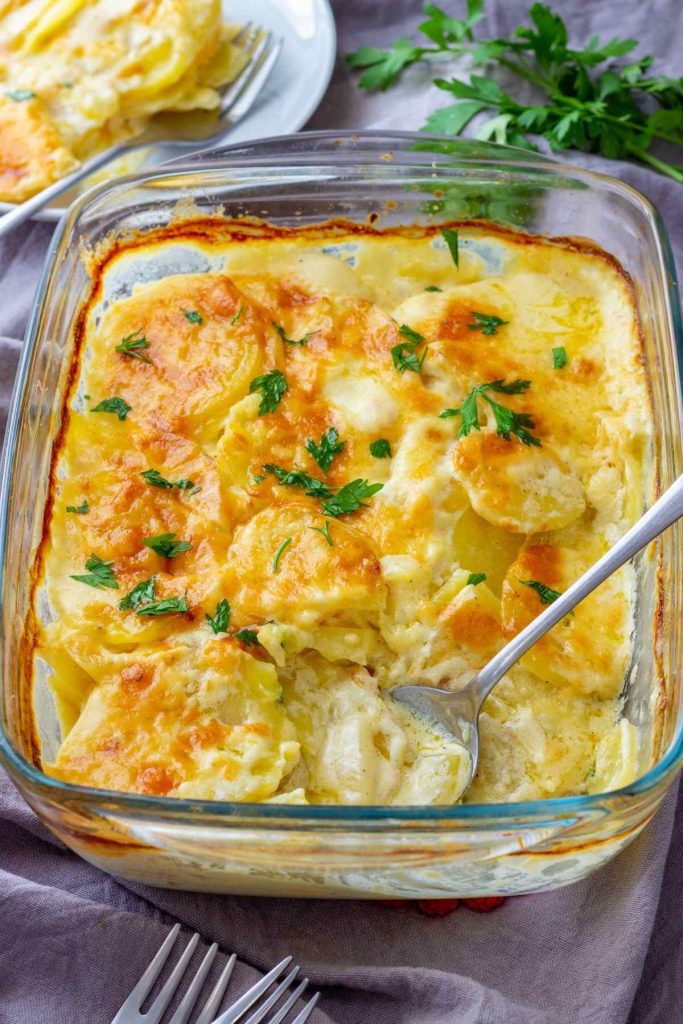 Serve this delicious turnips au gratin at your next holiday get-together. It features 2 kinds of cheese, heavy cream, tender turnip, and seasonings. It's a great alternative to potatoes!
Make a batch of these savory palmiers and serve them as appetizers before a holiday meal. They're made with puff pastry, fig preserves, and grated cheddar. You'll love the combination of sweet and savory flavors.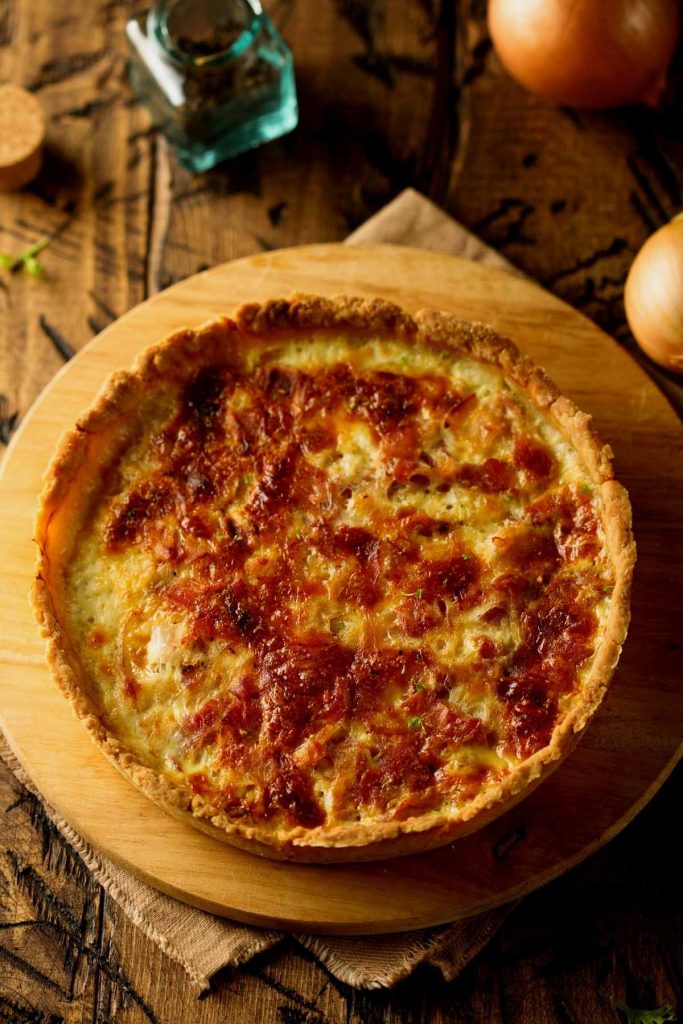 This caramelized onion and butternut squash tart is rich, creamy, and perfect for an autumn meal. Serve it with a fresh garden salad for a delicious meal.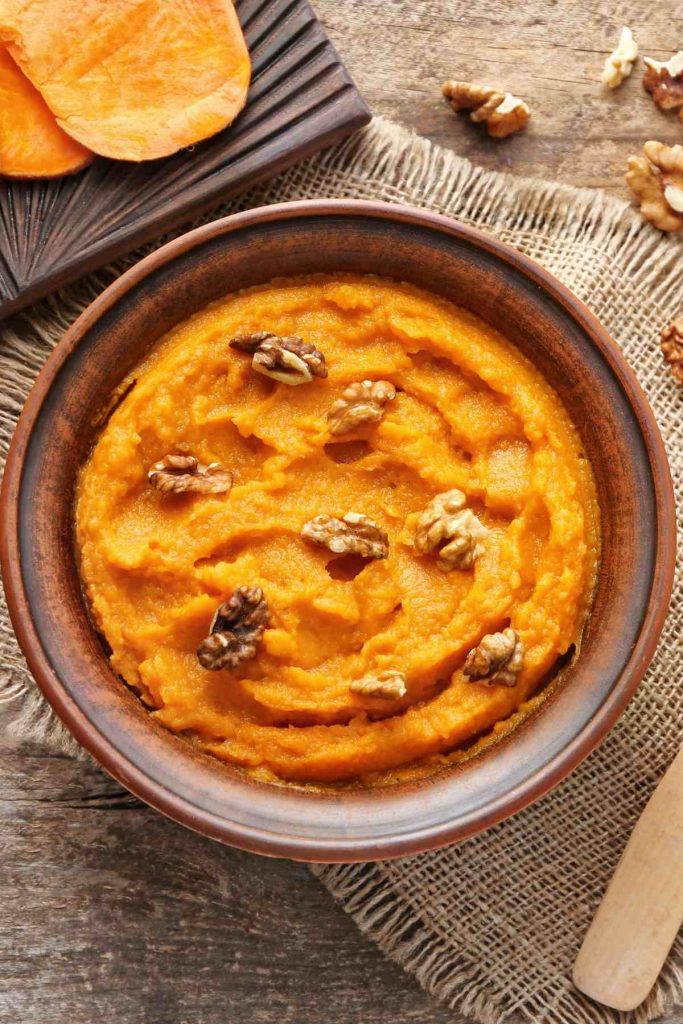 These whipped sweet potatoes add flavor and color to holiday meals. They're creamy, smooth, and have a hint of cinnamon and nutmeg.
This mushroom and leek tart is delightfully crisp and features a creamy cheesy filling. It comes together easily and is delicious served with mashed potatoes or a crisp garden salad.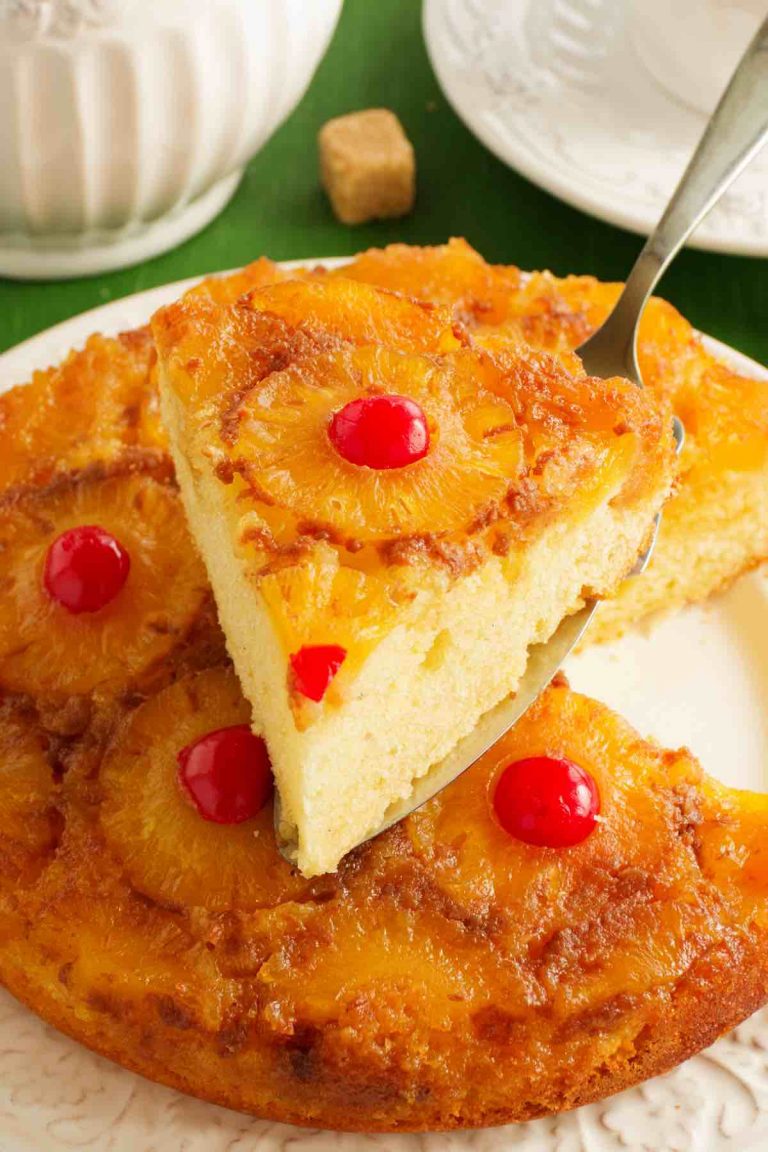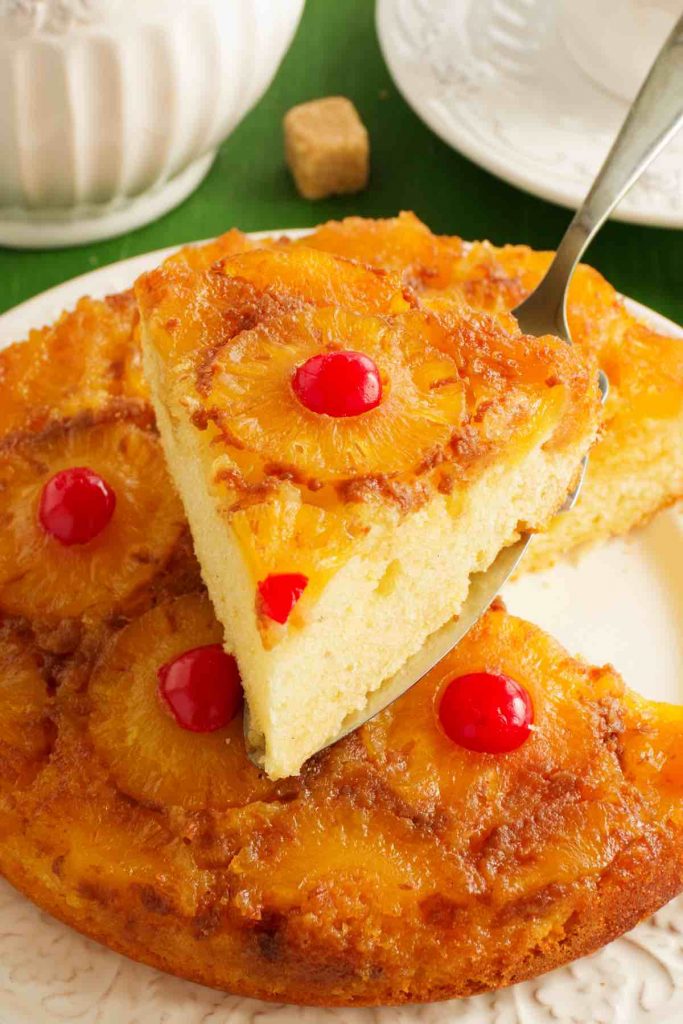 Serve this sweet and tender pineapple upside down cake as an after dinner dessert! Boxed cake mix makes it super easy and it's delicious served with a scoop of vanilla ice cream.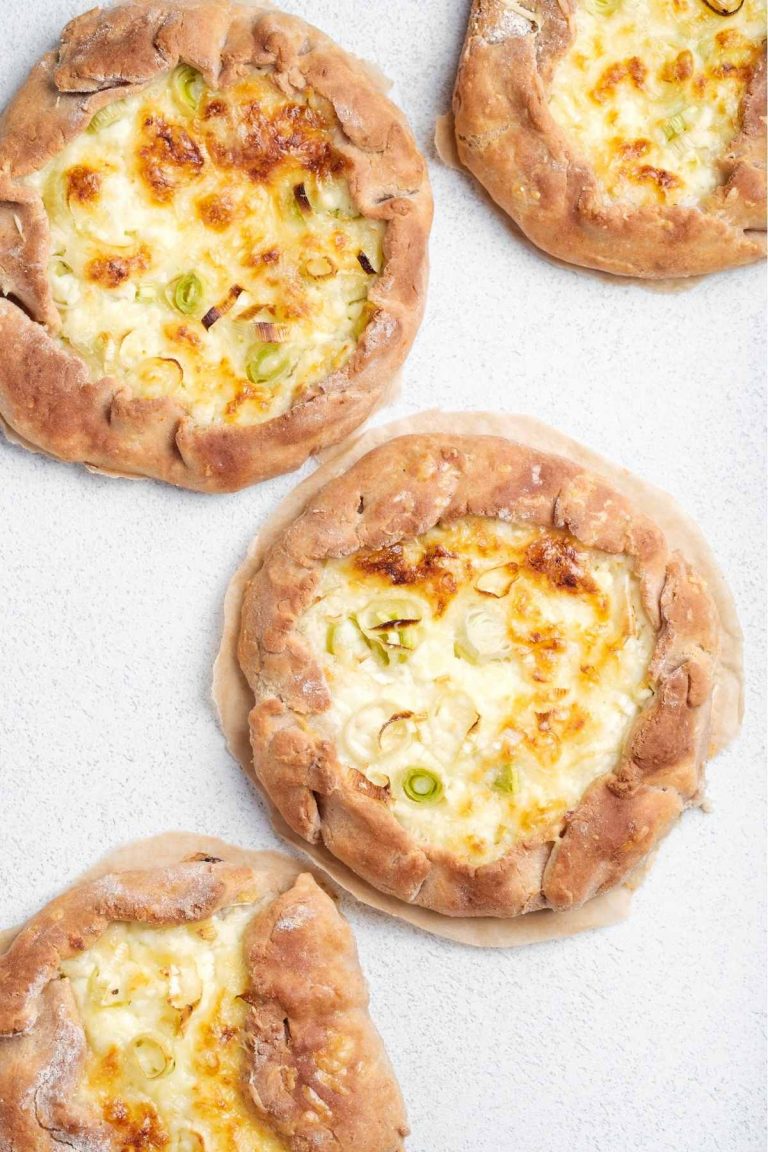 This savory leek and kale galette is bursting with flavor. The pastry dough is crisp and flaky, and the filling is perfectly seasoned and cheesy. Serve it with a fresh green salad!
Enjoy the flavors of key lime pie in a cake! This cake is a gorgeous shade of green and is topped with a sweet cream cheese icing.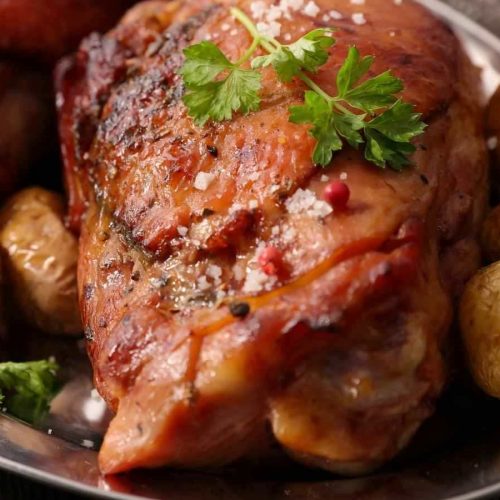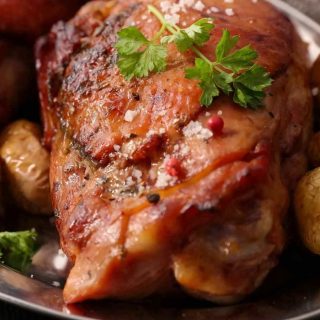 Best Easter Dinner Baked Bone-in Ham
Baked ham is always a treat on holidays and special occasions. Follow the steps in this recipe for a succulent bone-in ham topped with a sweet brown sugar glaze.
Print
Pin
Rate
Ingredients
Brown Sugar Glaze
½

cup

pineapple juice

½

cup

brown sugar

1/2

teaspoon

ground ginger

2

tablespoons

Dijon mustard

1

teaspoon

cornstarch
Instructions
Remove the ham from the fridge 1 hour ahead of time to sit at room temperature.

Preheat the oven to 325°F, placing the oven rack in the lower middle of the oven. Set aside a roasting pan fitted with a rack or trivet.

Place the ham fat-side up on a work surface. Remove the plastic disk if there is one on the bone.

Using a sharp knife, score the fat about ¼-inch deep in a criss-cross pattern spaced 1-inch apart.

Mix the Dijon mustard and pineapple juice in a cup. Then brush over the top of the ham.

Place the ham flat-side down in the prepared roasting pan. Bake for 1 to 1 ½ hours using the general rule of 12 to 15 minutes per pound. The internal temperature should reach 110°F before the next step.

About 15 minutes before it's done, it's time to glaze the ham. Remove the ham from the oven and raise the temperature to 400°F.

Place a small saucepan over medium heat and add the pineapple juice, brown sugar, Dijon mustard, ginger and cornstarch. Bring to a boil and reduce heat to a simmer, letting it bubble for a minute or two until the sugar is fully dissolved.

Remove the foil from the ham and brush all over with the glaze until used up.

Put the ham back in the oven uncovered and bake for 10 to 20 minutes until caramelized and the internal temperature of the ham reaches 140°F if the ham was fully cooked already (or 150°F if it was partially cooked).

Serve immediately. To slice a bone-in ham, you can start by cutting around the bone. Then use a chef's knife or ham slicer to cut slices from around the bone.
Tried this recipe?
Follow or tag us on Pinterest @izzycooking