This post may contain affiliate links.
Please read my disclosure policy.
Does coconut oil ever go bad? What are the key signs of bad coconut oil? How to store it properly and how long does it last? Keep reading and you'll find everything that you need to know.
Coconut oil has been gaining popularity in recent years for use in the kitchen and for cosmetic purposes. It's rich in nutrients and vitamins that help to contribute to a good diet and your overall wellbeing. Besides its use in cooking, coconut oil can be used on your hair and skin, or even for oil pulling, which is said to improve oral health.
Coconut oil doesn't need to be stored in the fridge, though you can do so if you wish. Even at room temperature, this oil has a fairly long shelf life of over a year. Still, it's possible for coconut oil to go bad at some point. Here are some of the signs to look out for.
5 Signs of Bad Coconut Oil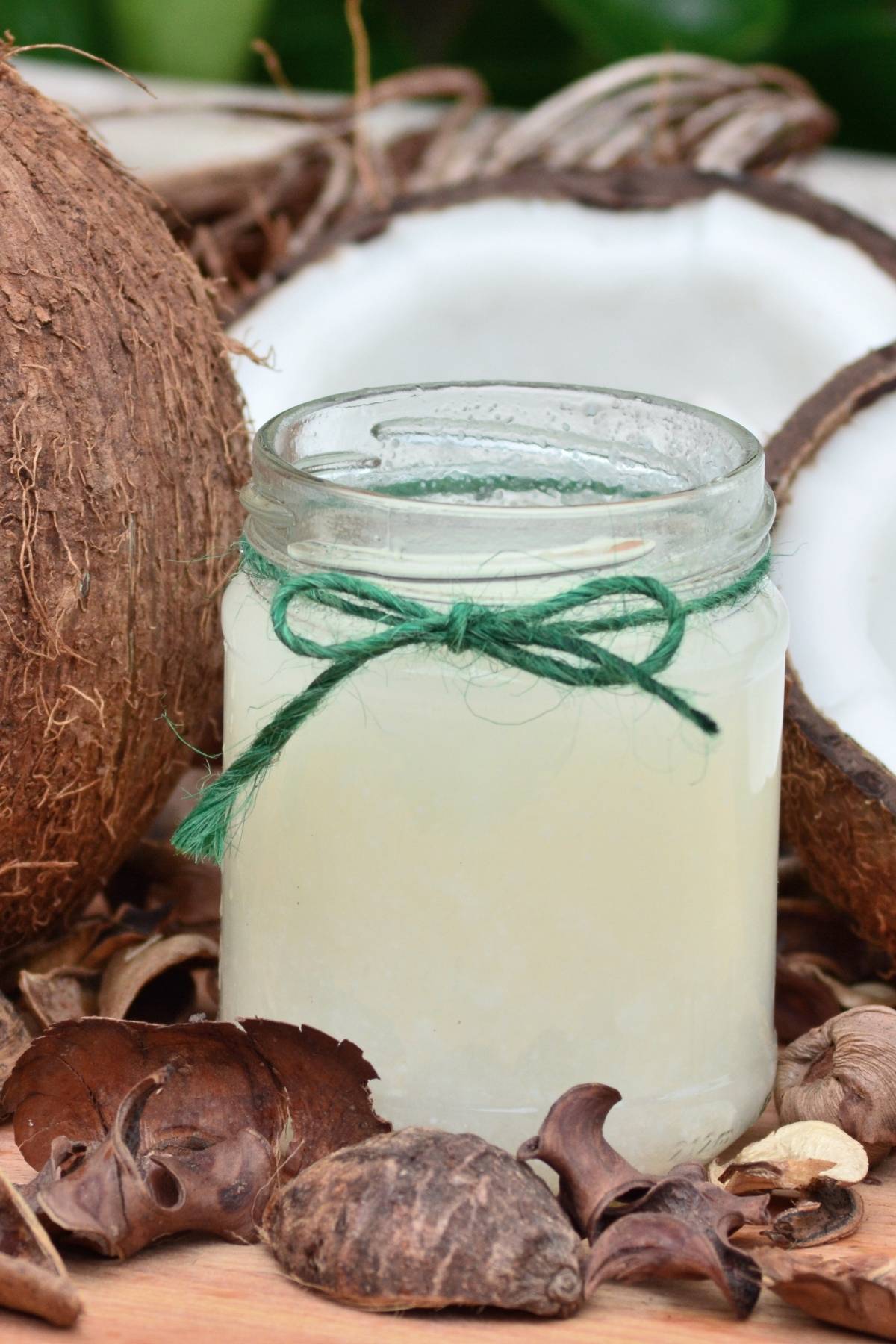 1. The Color Turns Yellow
Coconut oil is usually in a solid or semi-solid state with a rich white color. It melts at 75°F, and it takes on a golden yellow color in its liquid state. If your solidified coconut oil appears yellow, it's a sign of spoilage.
2. Smell Bad
Give your coconut oil a whiff to determine if it's still fresh. Spoiled coconut oil will have an unpleasant or even rancid smell. This is a sure sign that the oil needs to be thrown out.
3. Taste Sour
Bad coconut oil tends to have a sour taste. If you suspect the oil isn't good, put a drop on your tongue and note the taste. If you've already cooked with bad coconut oil, you may notice a sour taste in your food.
4. Looks Marbled on the Surface
Coconut oil should have a smooth, even appearance. When it has gone bad, you may notice marbling on the surface or it may look chunky, like curdled milk.
5. Black or Brown Spots Appear
Black or brown spots on the surface of coconut oil is a sure sign that it has gone bad. These spots may be an indication that mold is developing, so be sure to discard the entire container of oil.
Does Coconut Oil Expire?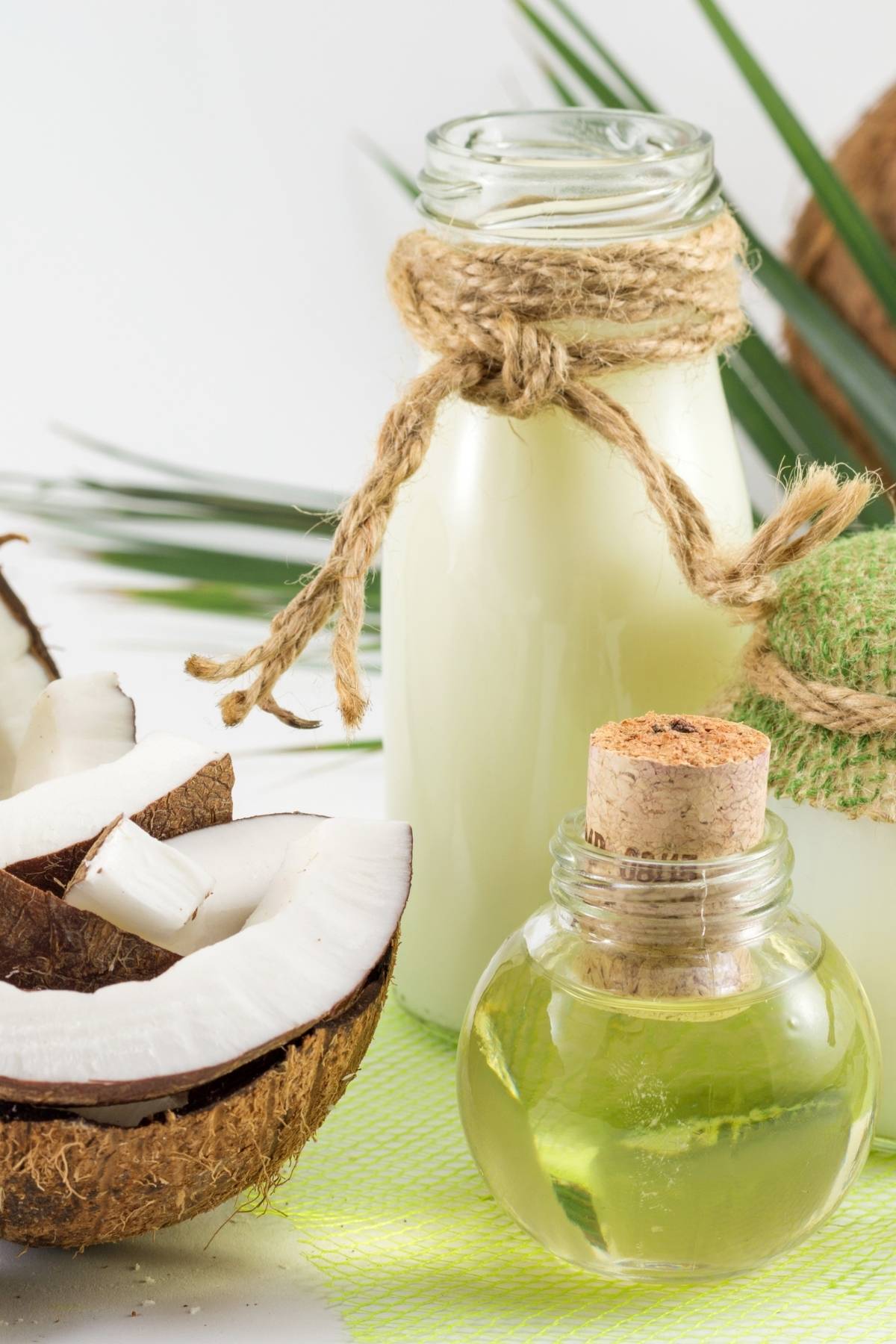 Though coconut oil has a relatively long shelf life, it does eventually expire. When you purchase coconut oil, be sure to make a note of its expiry date. Maybe mark it in your calendar if you're likely to have the container around for a while.
How Long Does Coconut Oil Last?
Coconut oil has a long shelf life. It can last anywhere from two to four years when stored at room temperature.
Is it safe to Use Expired Coconut Oil?
Like many foods, coconut oil doesn't suddenly go bad on the date printed on the label. Most of the time, it's safe to use the oil for quite some time after the date. However, if the date has passed, be sure to look out for any of the signs above, just in case.
How Long Can I Use Coconut Oil After Expiration Date?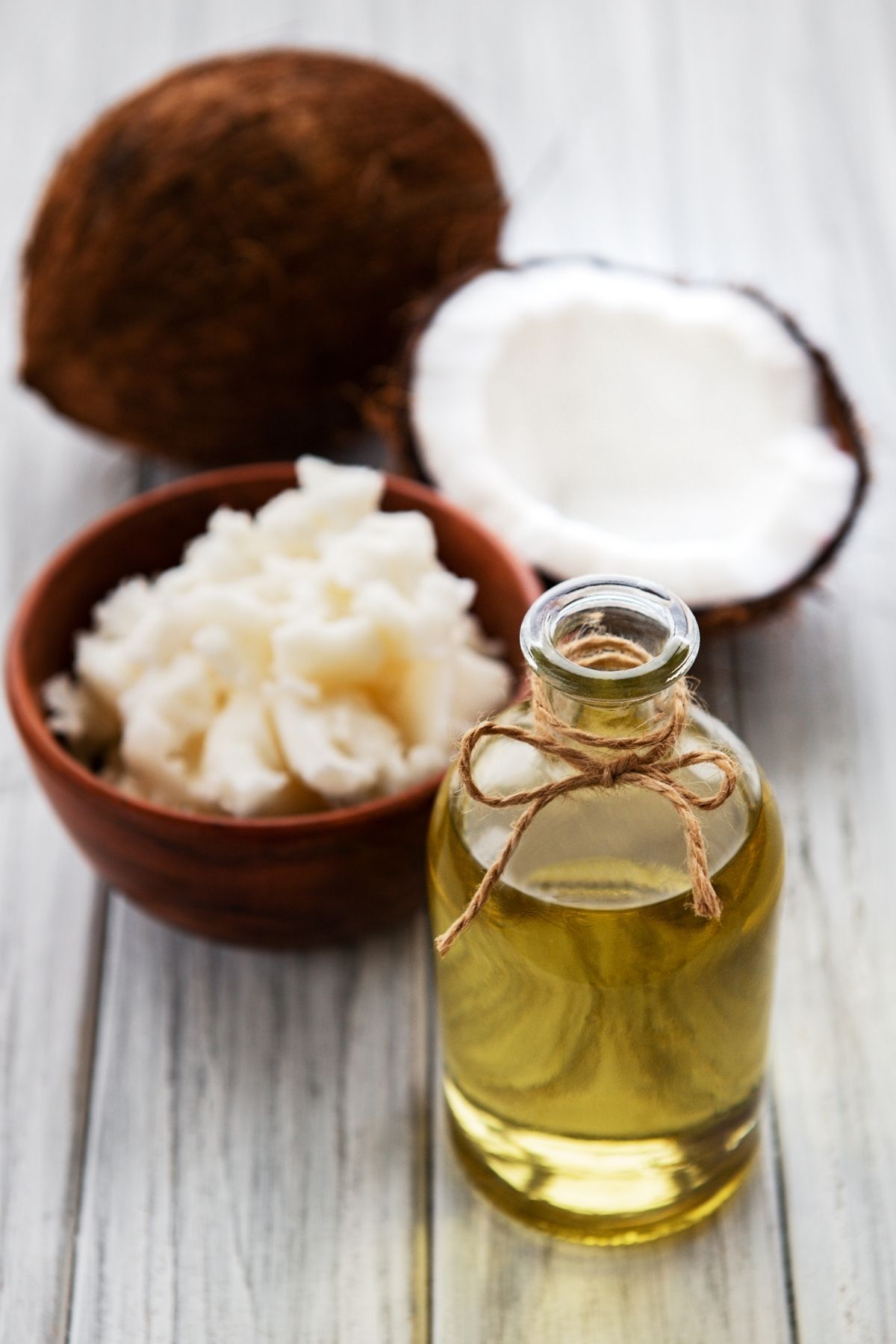 When stored properly, coconut oil can remain safe to use for several months beyond the printed expiration date. Use your discretion when it comes to coconut oil. How does it look, smell or taste? If it's not showing any signs of spoilage and it hasn't been too long after the printed date, it should be safe to use.
Should I Keep Coconut Oil in the Fridge?
Coconut oil is perfectly fine stored at room temperature in your pantry or cupboard. Some people store coconut oil in the fridge, but this isn't necessary. Coconut oil solidifies at 75°F, so it will become rock solid in the fridge. If you do store it in the fridge, you may need to take it out ahead of time, so that it can become softer by the time you're ready to use it.
How to Store Coconut Oil Properly?
Store coconut oil in a dark, dry place in your home. In the kitchen, the pantry and cupboard are good options. If you'll be using coconut oil for cosmetic purposes, store it in a dark, dry place in your bedroom or bathroom. Ensure the container is tightly sealed. 
You May Also Like