Chicken and broccoli are a match made in heaven! From soups and stir-frys to casseroles and pasta dishes, there are so many ways to enjoy this tasty combination of ingredients. We've bookmarked 15 of the best Chicken and Broccoli Recipes for you to try when you're craving something both healthy and delicious.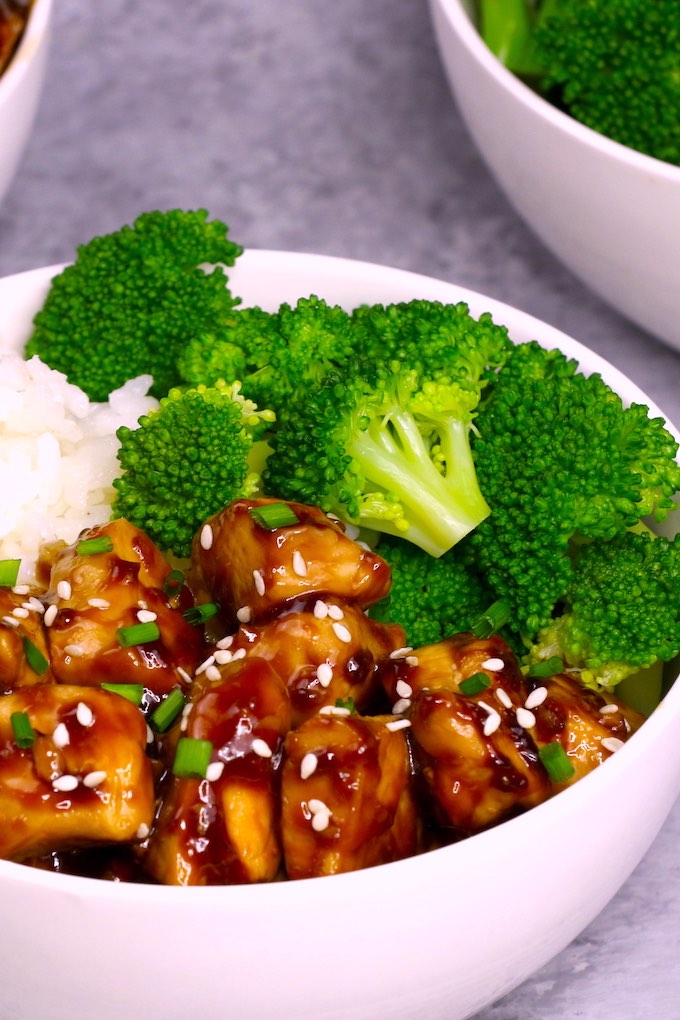 If you're tired of boring recipes while you're trying to eat healthy, we've got you covered with these exciting and unexpected ways to serve chicken and broccoli together. These meals are super easy to make and are yummy enough to get even the pickiest eaters to eat their vegetables.
Not sure what kinds of dishes can be made with chicken and broccoli? These ingredients are paired together in all types of cuisines, including French, Asian and American. Whether you're in the mood for a familiar and comforting dish or something a little more exotic, there's something for everyone to enjoy.
What is the Sauce on Chicken and Broccoli?
If you visit a Chinese restaurant, you'll quite likely find Chicken and Broccoli on the menu.
Typically, the ingredients are simmered in a savory brown sauce made with a combination of chicken broth, soy sauce and oyster sauce. In some variations, brown sugar is added for a sweet and salty explosion of flavors.
Is Chicken and Broccoli Good for You?
If you want to lose weight or simply enjoy a healthier lifestyle, chicken and broccoli are both great ingredients to add to your diet.
Chicken is a great source of protein and the breast has less calories compared to other parts of the chicken. Broccoli is a nutrient-dense veggie that is high in vitamins C, K and A, as well as folate and potassium. Consuming broccoli regularly has been known to aid in digestion and boost the immune system.
Chicken Broccoli Recipes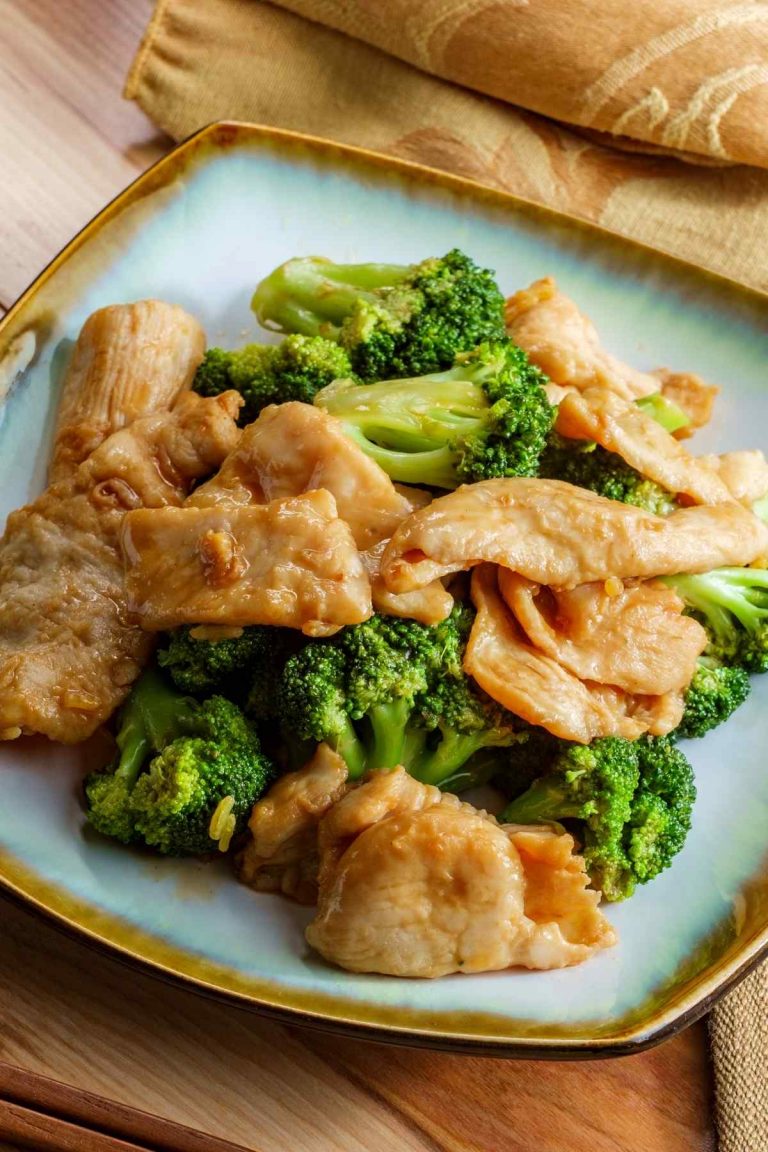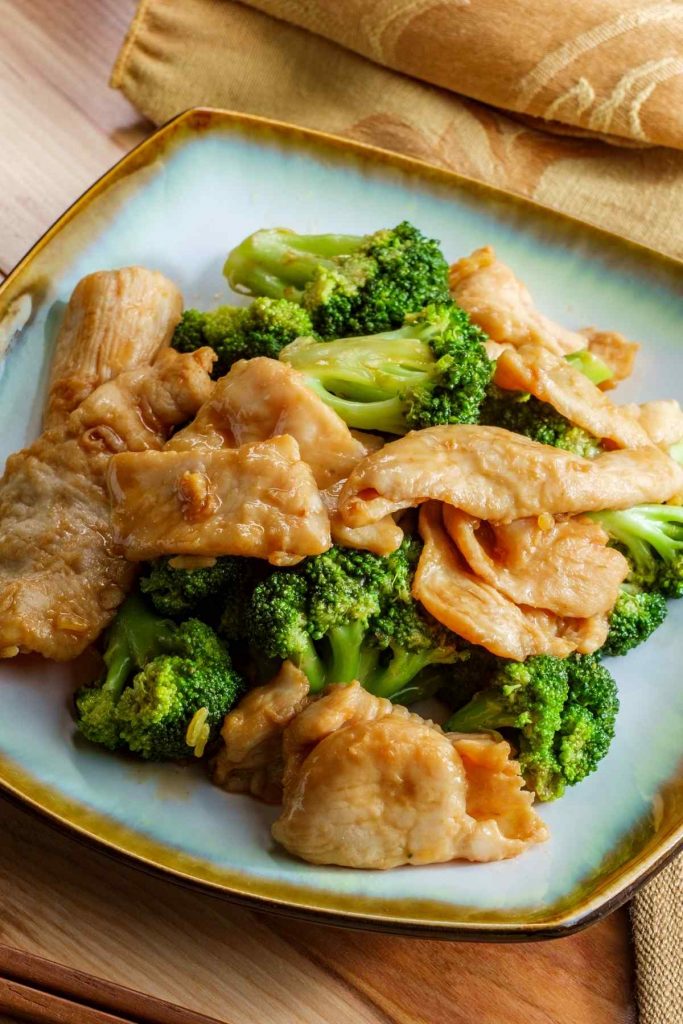 Chinese Chicken and Broccoli is a mouthwatering dish that combines juicy chunks of chicken breast with tender broccoli florets, all tossed in a flavorful and savory Asian-inspired sauce. Serve with white or brown rice for a quick and filling meal.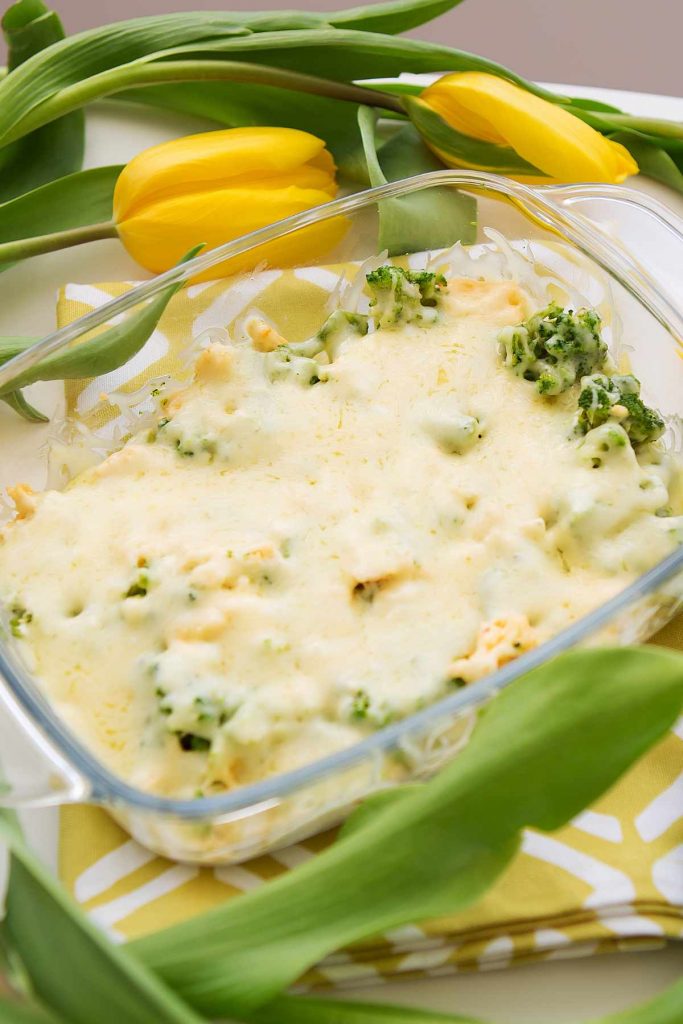 This recipe features a perfect blend of seasoned chicken, crisp broccoli, and cheesy goodness all baked together in a casserole dish. It's a comforting dish that's great on its own or served with your preferred sides.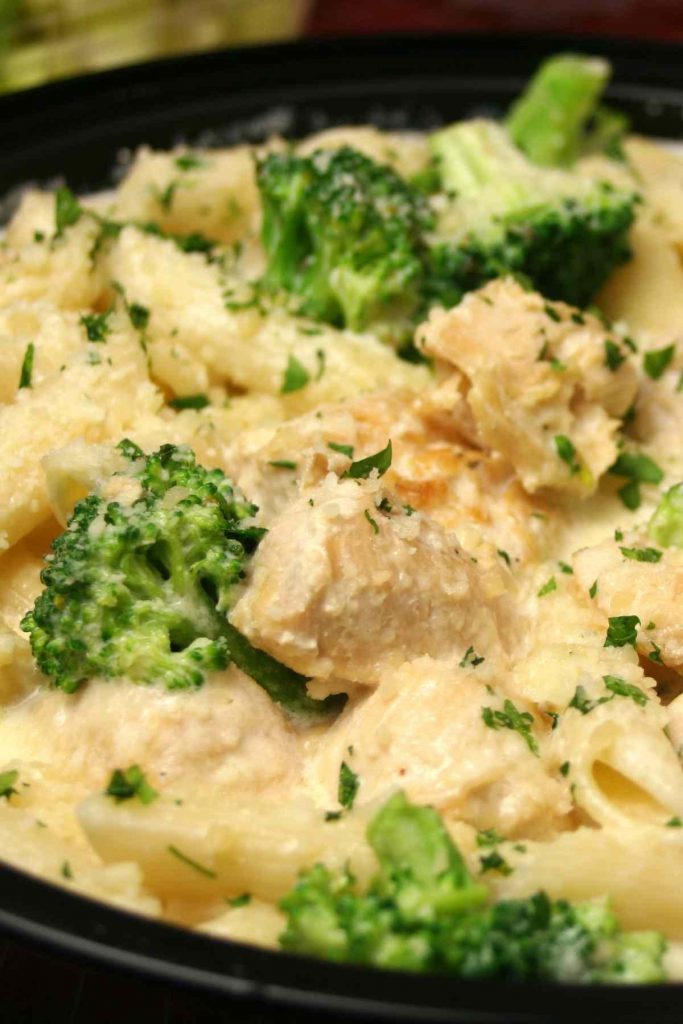 Tender strips of sautéed chicken breast are tossed with freshly cooked pasta and steamed broccoli florets, before being coated in a rich, cheesy cream sauce. This easy pasta dish provides the perfect balance of flavors that will leave you totally satisfied.
Cheesy Chicken, Broccoli and Rice is a hearty dish that provides protein, veggies and carbs in a one-pot meal. It's a perfect blend of tender chicken breast, sautéed broccoli and fluffy rice all topped with melted cheddar cheese.
Here's a rich, creamy soup that's sure to provide you with some comfort on a cold winter day. Made with shredded chicken breast and tender broccoli florets, this recipe is the ultimate form of self-care.
Chicken breast fillets are seasoned with herbs and spices, then stuffed with a creamy broccoli and cheddar filling. Pan-sear them on the stove top for a golden, crispy crust, then transfer to the oven and bake until they're tender and juicy.
Need an effortless way to satisfy your pasta cravings? This 30-minute recipe produces the perfect Chicken Alfredo with Broccoli, complete with the rich and flavorful sauce you've been craving. Garnish with fresh parsley and grated parmesan for a restaurant-quality meal in minutes.
When you're not in the mood to do dishes, this One Pot Chicken Broccoli and Rice is the way to go. This flavorful and filling meal comes together in one skillet for easy cleanup on those busy weeknights.
If you're a fan of French cuisine, you've got to try this classic recipe from Julia Child herself. Equal parts indulgent and comforting, this dish features succulent chicken breast fillets and earthy mushrooms in a velvety cream sauce. Serve with potatoes or pasta and dig in!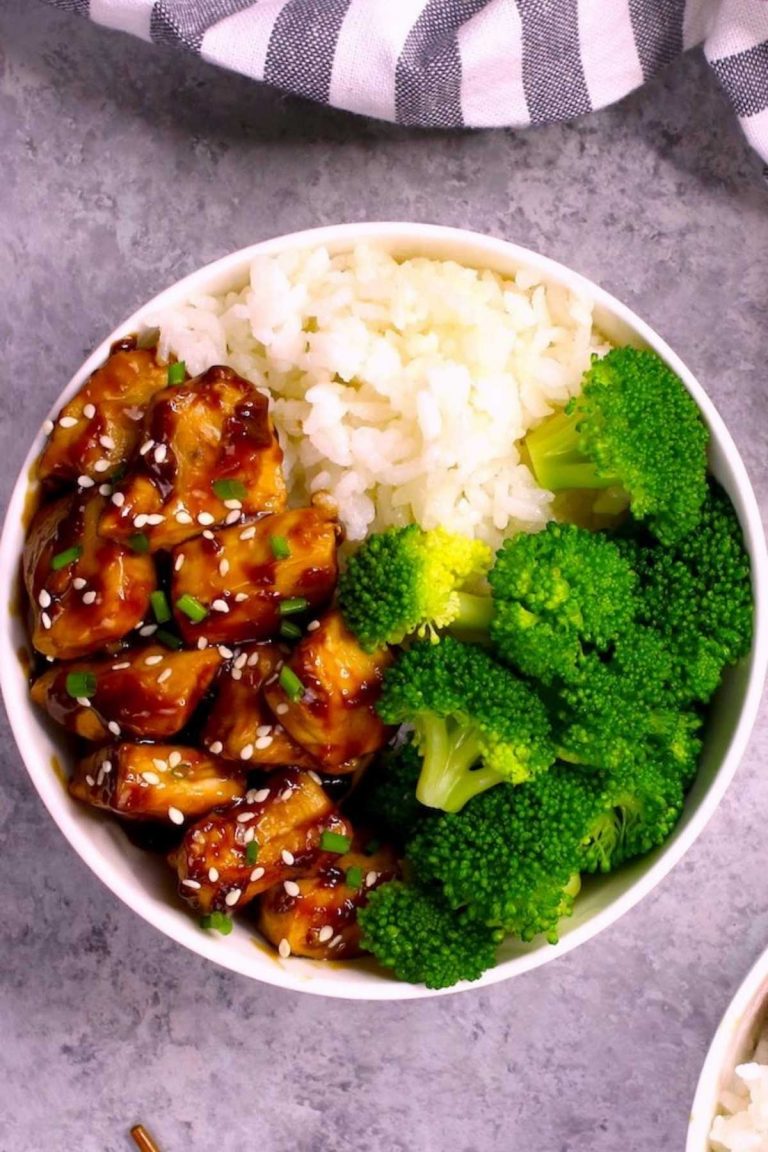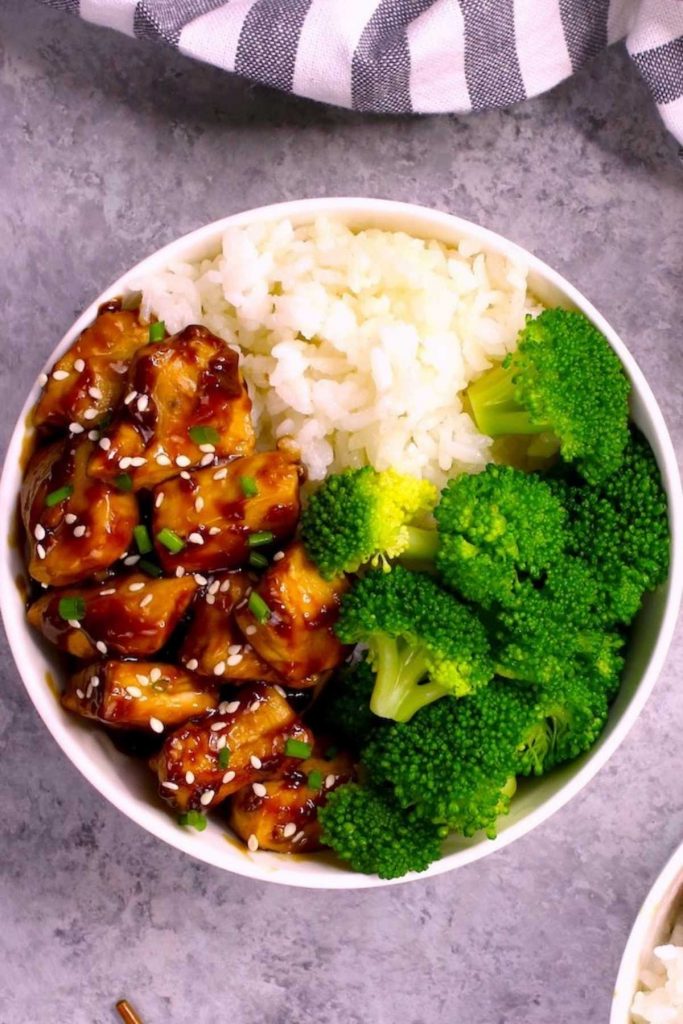 This is a quick and easy Japanese dinner that can be made within 15 minutes. Tender chicken is tossed with sweet, savoury, and garlicky teriyaki sauce and then served with rice and steamed broccoli. No marinating needed! It's better than takeout from your favorite Asian restaurant!
Healthy Chicken and Broccoli Recipes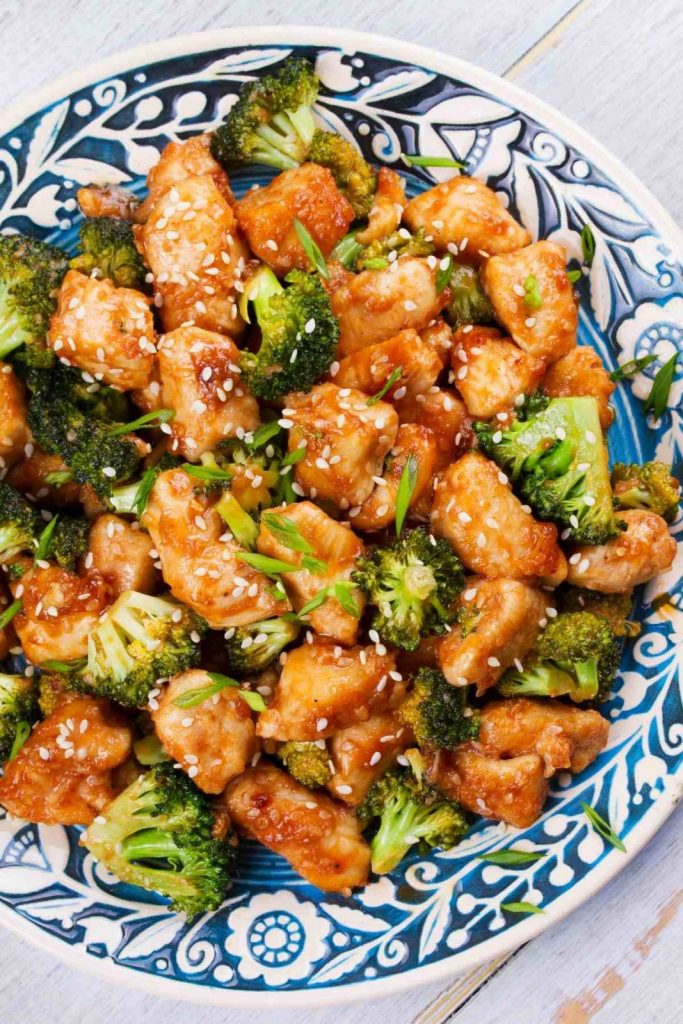 With bold flavors like ginger, garlic, and brown sugar, this Chicken and Broccoli dish is made in the Instant Pot but tastes just like takeout! The entire recipe takes just 20 minutes, making it the perfect dinner after a busy day.
This rich, creamy Chicken and Broccoli Soup is both filling and flavorful. Each nourishing spoonful is loaded with protein and veggies for a balanced and healthy meal. Enjoy a bowl on its own or with a hearty slice of sourdough bread.
This Chicken Broccoli Salad is the perfect combination of healthy and delicious for anyone on a low carb diet. Filled with protein-packed quinoa, roasted broccoli florets and tender pieces of chicken, this is a satisfying and nutritious lunch or dinner.
This Chicken and Broccoli dish comes together in the Crockpot for an effortless weeknight dinner. Made by slow cooking chicken breasts with fresh broccoli florets in a savory Asian-inspired sauce, this dish tastes like you ordered it from your favorite Chinese restaurant.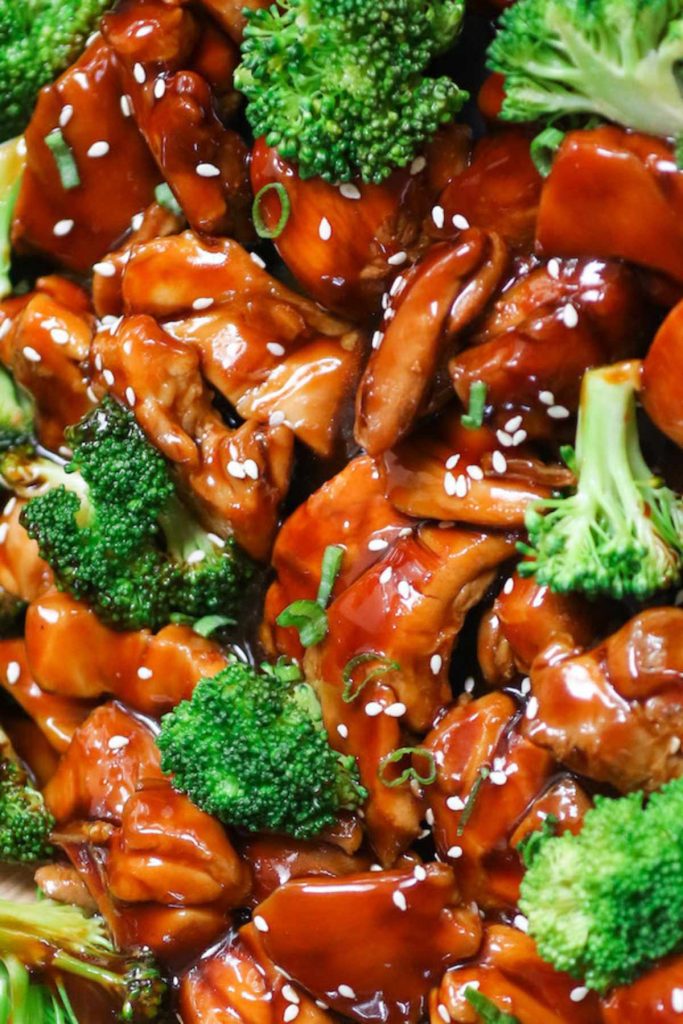 Get ready to satisfy your cravings for a delicious, healthy meal with this easy chicken broccoli stir-fry recipe. Packed with flavorful seasonings and fresh vegetables, it's sure to become a new favorite at your dinner table.
FAQ for Chicken and Broccoli
Is Chicken Broccoli and Rice Good for Weight Loss?
A Chicken Broccoli and Rice dish can be a good option for weight loss depending on how it's prepared. Grilled or baked chicken breast is a lower calorie source of protein, making it a popular option for folks on a diet. When combined with broccoli and rice, you'll have a meal that keeps you full and satisfied without the excess calories. Just remember to use cauliflower rice if you're on a keto diet.
Is Chinese Chicken and Broccoli Healthy?
Chinese Chicken and Broccoli can be considered a healthy dish since it's a good source of lean protein from the chicken, plus vitamins and minerals from the broccoli. When you prepare it yourself at home, you can make it even healthier by reducing the sodium in the brown sauce.
You May Also Like
Best Chicken and Broccoli Recipe
Get ready to satisfy your cravings for a delicious, healthy meal with this easy chicken broccoli stir-fry recipe. Packed with flavorful seasonings and fresh vegetables, it's sure to become a new favorite at your dinner table.
Print
Pin
Rate
Ingredients
1 1/2

pounds

boneless skinless chicken thighs

cut into 1-2 inch pieces

2

tablespoons

canola oil

divided

3

large garlic cloves

minced

1/3

cup

chicken broth

or water

3

cups

broccoli

cut into 1-inch pieces
Stir Fry Sauce
1/3

cup

soy sauce

low sodium recommended

2

tablespoons

ketchup

1

tablespoon

honey

2

teaspoon

cornstarch
Serving garnishes – optional
green onion

minced

sesame seeds
Instructions
In a small bowl, whisk together soy sauce, ketchup, honey and cornstarch. Set aside.

Place a large nonstick skillet over medium-high heat. When hot, add 1 tablespoon oil followed by the chicken pieces.

Fry the chicken pieces for 2 minutes until golden on one side. Flip the pieces to allow the other side to brown, about 2 minutes more.

Add the minced garlic and sauté for 30 minutes until fragrant, and then add the broccoli and chicken broth.

Cover the pan with a lid and allow to cook for 3 minutes until bright green and barely softened.

Remove the lid and add the reserved sauce to the pan.

Simmer for a minute until the sauce is thick enough to just coat the chicken.

Remove from heat, garnish with optional green onions. Serve and enjoy!
Notes
-You can substitute chicken breasts in for chicken thighs for a lighter option, although chicken breasts are less juicy.
Tried this recipe?
Follow or tag us on Pinterest @izzycooking