From cakes and cookies to bread and pizza crust, cassava flour can do anything that wheat flour can do! Take a look at these 21 popular Cassava Flour Recipes to discover the range of this grain-free ingredient.
The cassava or yuca plant is a staple ingredient in Latin America, Southeast Asia, Africa and other regions. The root of the plant looks a bit like a brown sweet potato and it's used in a wide variety of ways. To make flour, the root is harvested, peeled and grated to a pulp. The pulp is then dried to create fine, powdery flour. 
When you need a gluten-free and paleo-friendly alternative to traditional flour, cassava is the way to go!
Not only does it provide a neutral taste and smooth texture, it also has an uncanny ability to mimic wheat flour in all your favorite recipes. In addition to its use in baked goods and starchy dishes, you can also use cassava flour to thicken sauces, soups and gravies. 
What is Cassava Flour?
Cassava flour is traditionally made in South America, Southeast Asia and the western coast of the African continent.
After harvest, the root of the yuca plant is washed, peeled, grated and dried. The result is gluten-free and paleo-friendly cassava flour.
Cassava Flour vs. Tapioca Flour
Cassava flour and tapioca flour are both made from the yuca plant, but there are notable differences between them.
Cassava flour is made from the whole root of the plant while tapioca flour is made from the starch extracted from the root. Tapioca has a slightly sweeter taste and a smoother, more powdery texture than cassava flour.
What Is Cassava Flour Good For?
Thanks to its neutral taste, cassava flour can be used as a substitute for wheat flour in so many tasty ways. If you need gluten-free desserts like cake, cookies or donuts, this flour is an excellent choice.
It's also great for savory baked goods like tortillas, bread and pizza crust. Besides its use in baked goods, cassava flour does a great job as a thickening agent for sauce or gravy.
Can Cassava Flour Replace All-purpose Flour?
Yes, absolutely. While other gluten-free flours need to be mixed with additional ingredients like xanthan gum to get the right texture, that's not the case with cassava. Simply substitute wheat flour with cassava flour in a 1:1 ratio and you're good to go!
How Do You Cook with Cassava Flour?
Cassava flour is super versatile and can be used to create nearly anything you'd make with traditional flour. On its own, it can be used to create the perfect dough for tortillas or bread. When you're craving something sweet, use cassava flour for cakes, muffins and other baked goods.
Simple Cassava Flour Recipes
These gluten-free tortillas are perfect for homemade tacos, burritos and other Mexican-inspired dishes. You can even make a big batch and freeze some for later!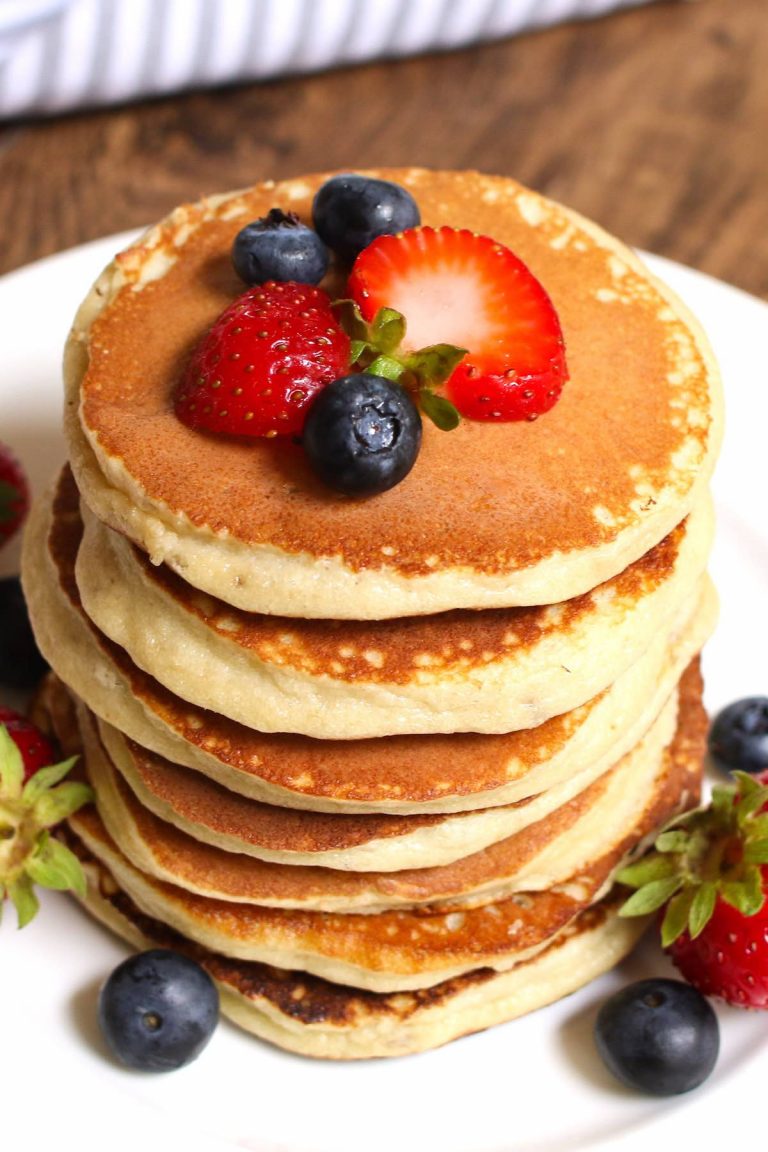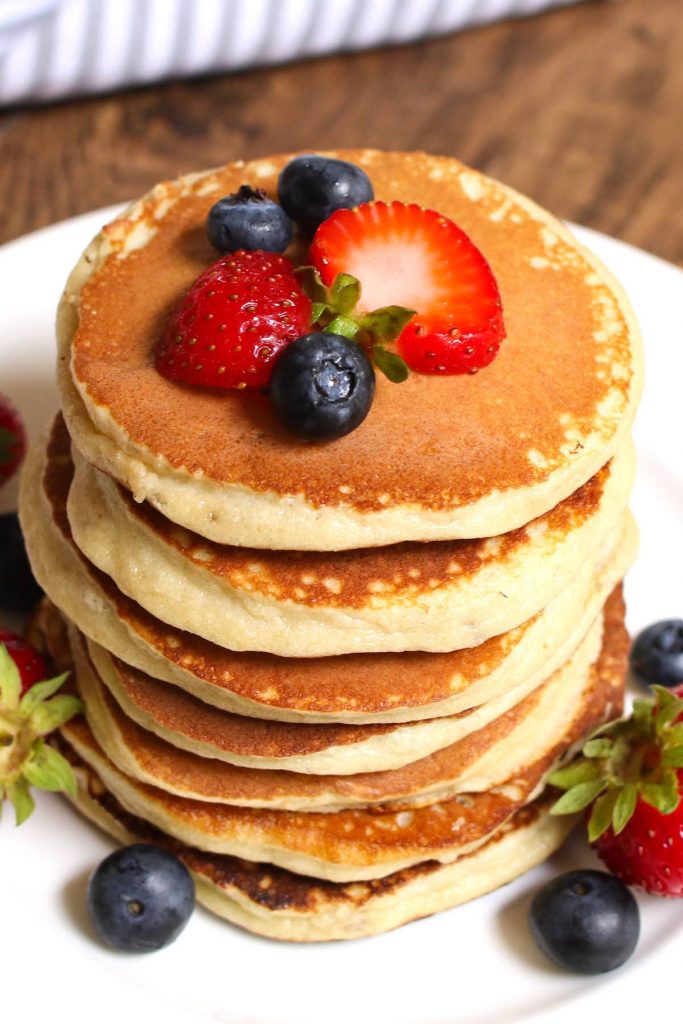 If you're hosting a brunch, these pancakes have got to be on the menu. Made with cassava flour, they have the perfect pancake texture without any of the gluten. Drizzle with maple syrup or top with fresh fruit and have dessert for breakfast.
This gluten-free recipe is literally the best thing since sliced bread! This homemade cassava flour bread has the perfect texture and is ideal for toast or sandwiches.
Though it's made with a combination of almond and cassava flour, you won't believe this pizza crust isn't the real deal. Add your favorite sauce, cheese and toppings for a healthier homemade pizza.
These paleo-friendly Cassava Flour Waffles are crispy on the outside with a delightfully fluffy texture on the inside. Enjoy it with all your favorite toppings for a healthy breakfast that tastes like a cheat meal.
Super crispy and addictively dippable, these Cassava Tortilla Chips require just 4 ingredients and are ready for snacking in 15 minutes. Enjoy them on their own or serve with a bowl of fresh pico de gallo.
These homemade crackers are crunchy, savory and so fun to eat. Made with gluten-free cassava flour, they're delicious with all your favorite spreads, dips and cheeses.
Farofa is a deliciously crunchy Brazilian side dish made from toasted cassava flour. Traditionally served with feijoada (a hearty black bean and stew), farofa adds a smoky, savory taste to any meal.
It's much easier than you think to make pasta from scratch at home. Thanks to cassava flour, these noodles are 100% grain-free and gluten-free. Whether you're making fettuccine, linguine or lasagne, this recipe is the foundation of a delicious meal.
It's not always easy to find tasty bagels when you're living a gluten-free or paleo lifestyle. With this simple cassava flour recipe, you can have a freshly baked batch of bagels in less than 30 minutes. Best of all, they taste just like regular Everything Bagels.
This cassava flatbread is a gluten-free alternative that's the perfect base for all your favorite toppings. Made with six wholesome ingredients, this simple recipe requires just 10 minutes of prep time.
Easy Dessert Recipes with Cassava Flour
These paleo-approved chocolate chip cookies are perfectly soft and chewy, just like traditional cookies. Made with gluten-free cassava flour, they're a sweet treat that everyone can enjoy, regardless of dietary restrictions.
Made with grated yuca and the sweet, nutty flavor of coconut, this cassava cake is a traditional Filipino delicacy often served during special occasions. It's a moist, chewy dessert that's perfect when you're in the mood to try something new.
Looking for a gluten-free version of your favorite dessert? This banana bread is soft, moist, and ready to eat in under an hour. There's never been a tastier way to use up those overripe bananas!
Made without eggs or nuts, this is a paleo-friendly alternative to the traditional Southern recipe. With just a handful of ingredients and 20 minutes of prep time, you can have a fresh batch of homemade vegan biscuits.
Jamaican Cassava Pone is a traditional Caribbean treat made with grated cassava, coconut milk, and spices like cinnamon and nutmeg. Take your tastebuds to the islands with this dairy-free dessert!
Indulge your inner chocoholic with these decadent fudge brownies! Made with cassava flour and cocoa powder, they're gluten-, grain-, and nut-free, making them the ideal treat for those with food allergies or following a paleo diet.
Made with fresh blueberries, zesty lemons and gluten-free cassava flour, these muffins are a dream come true! Thanks to these wholesome ingredients, this recipe is tasty enough for dessert, but healthy enough for breakfast.
Just like a traditional vanilla cake, this paleo-friendly alternative is super moist, fluffy and worthy of a second slice. Enjoy with a cup of coffee or tea for a guilt-free mid-morning snack.
Gluten intolerance shouldn't prevent you from enjoying the gooey goodness of a cinnamon roll! Topped with a decadent coconut icing, these rolls are 100% vegan and dairy-free, thanks to plant-based ingredients like cassava flour and applesauce.
These homemade donuts are a healthier, vegan-friendly alternative to "regular" donuts. Made with cassava flour and naturally sweetened with ripe bananas, these sweet treats are gluten- and grain-free, making them ideal for anyone following a paleo diet.
Cassava Flour Q&A
Is Cassava Flour Gluten-free?
Made from the root of the yuca plant, cassava flour is naturally gluten free and contains no nuts or grains.
Is Cassava Flour Keto?
Unlike almond flour, cassava flour isn't suitable for a keto diet due to its high carb content.
Is Cassava Flour Healthy?
Besides being gluten-free, cassava flour offers manu nutritional benefits for those who consume it. It's rich in vitamins C and A, as well as essential minerals like calcium and iron.
What is a Substitute for Cassava Flour?
Tapioca flour is perhaps the most ideal substitute for cassava flour, since they both come from the yuca plant. If you're looking for another paleo-friendly flour, you can consider almond, arrowroot or coconut.
Is Cassava Flour Whole30 Approved?
The answer to this question depends on what you'll be using the cassava flour to make. For example, if it's used for tortillas, cake or other foods that are excluded from this diet, then your meal wouldn't be Whole30 approved. Double check the Whole30 Program Rules to make sure.
What is Cassava Flour's Glycemic Index?
Cassava has a relatively low glycemic index score of 46, which is lower than other carbs like potatoes and white bread. This makes cassava flour a better option for people living with diabetes.
What Are the Main Cassava Flour Brands?
If you're looking for cassava flour at your local grocery store, you're likely to find brands like Bob's Red Mill, Otto's Naturals, Anthony's Organic and Simple Truth.
You May Also Like
Easy Cassava Flour Recipes
From cakes and cookies to bread and pizza crust, cassava flour can do anything that wheat flour can do! Take a look at these 21 Best Cassava Flour Recipes to discover the range of this grain-free ingredient.
Print
Pin
Rate
Instructions
In a medium bowl, add the cassava flour, coconut milk, water, oil, optional garlic powder and the salt. Mix with a wooden spoon until it forms a dough and starts to pull away from the bowl. Add small amounts of flour or water if it's too wet or dry.

Turn the dough onto a floured work surface. Knead 5 to 10 times to get it slightly elastic.

Separate the dough into 12 equal parts, forming them into round balls using your hands. Use a rolling pin to roll each ball into 10-12-inch tortillas no more than ¼-inch thick, sprinkling small amounts of flour as needed to prevent sticking.

Place a skillet over medium-high heat. When hot, rub the pan lightly with paper towel dipped in oil. Then add a tortilla and cook 1 to 2 minutes until light brown spots appear. Flip the tortilla and cook 1 to 2 minutes more.

Remove the tortilla to a plate. Place the next tortilla in the pan and repeat the process. Place layers of parchment or wax paper between the tortillas to prevent sticking.

Use as desired in recipes or store for later.
Nutrition
Calories:
74
kcal
|
Carbohydrates:
17
g
|
Net Carbohydrates:
16
g
|
Protein:
1
g
|
Fat:
0.3
g
|
Saturated Fat:
0.001
g
|
Polyunsaturated Fat:
0.1
g
|
Monounsaturated Fat:
0.1
g
|
Sodium:
223
mg
|
Potassium:
7
mg
|
Fiber:
0.5
g
|
Sugar:
1
g
|
Vitamin C:
1
mg
|
Calcium:
56
mg
|
Iron:
1
mg
Tried this recipe?
Follow or tag us on Pinterest @izzycooking