When you have a leftover chicken salad from the picnics or BBQs, you may wonder: Can You Freeze Chicken Salad? This summer salad is a great way to feed many people with few ingredients. But if your large batch doesn't get eaten, can it be frozen?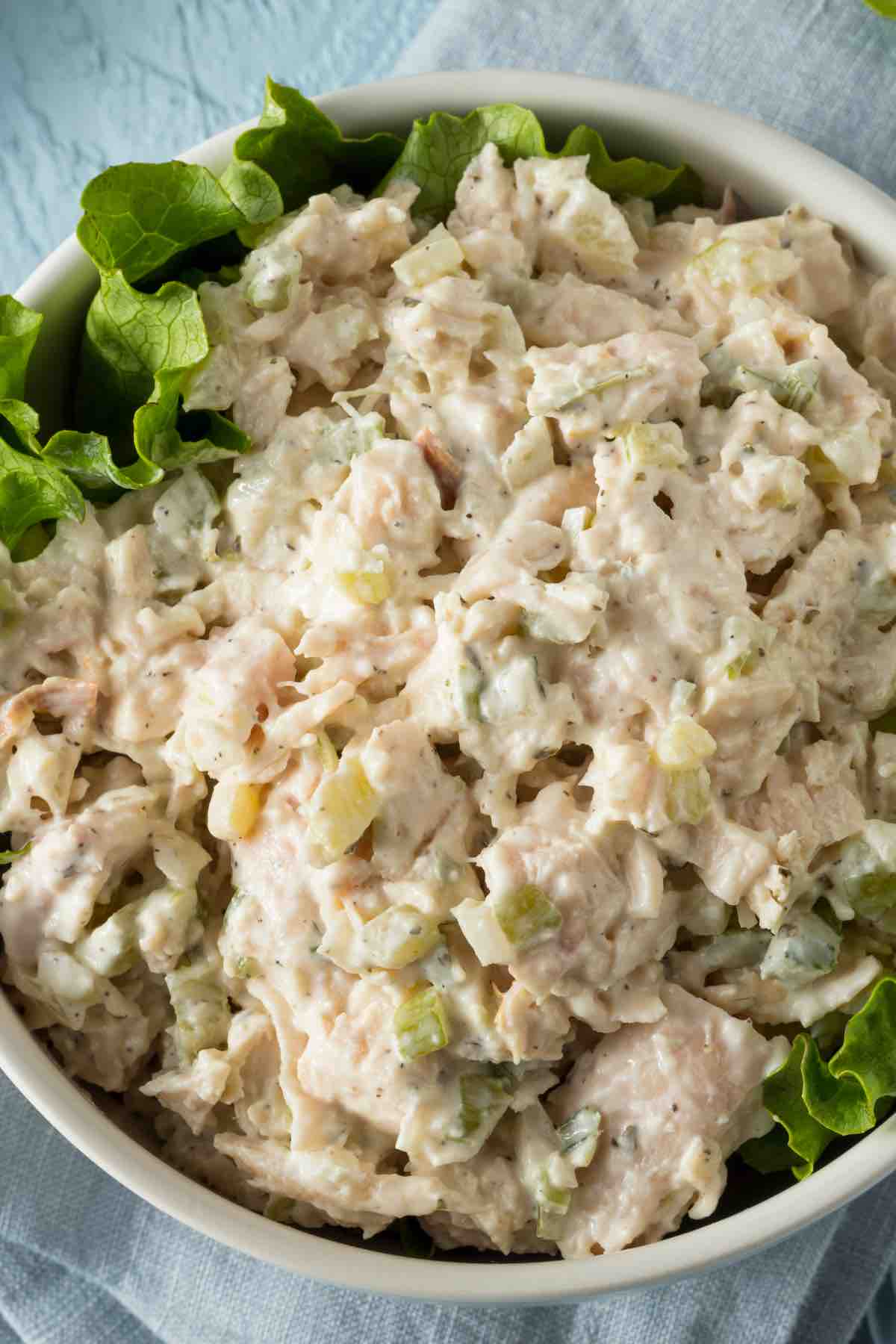 The answer to this question depends on the ingredients you use. Some ingredients don't freeze particularly well, so keep reading to find out which those are and how you can work around them.
It may not be as simple as scooping out your extra chicken salad into a tupperware and popping it into the freezer, but there are a few tricks you can try to prepare a chicken salad that will be just as fresh after weeks in the freezer.
Can You Freeze Chicken Salad?
Can You Freeze Chicken Salad with Mayonnaise?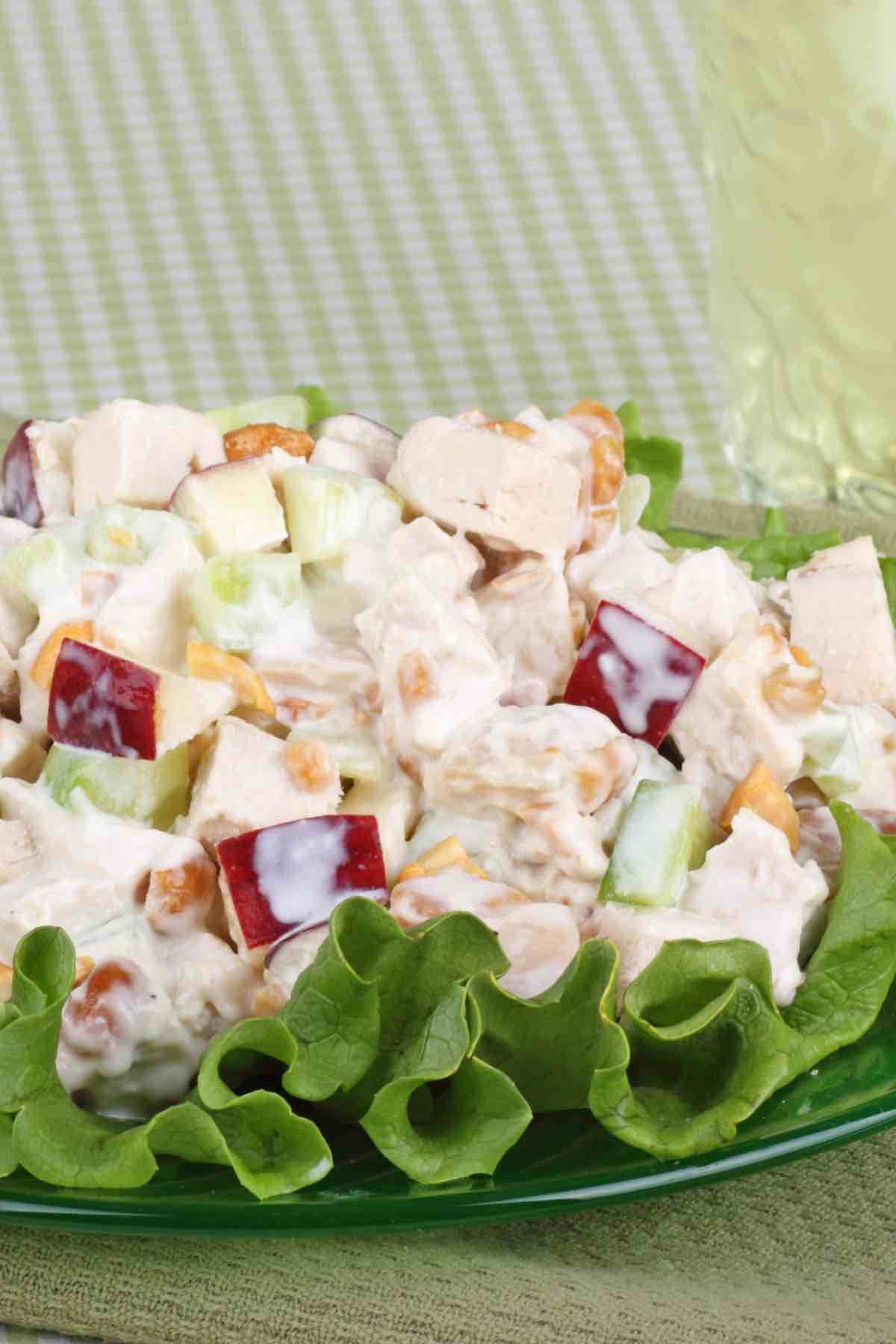 Mayonnaise is the biggest trouble ingredient when it comes to freezing Chicken Salad. Mayonnaise is an emulsion, which means it's a combination of fat and liquid – two things that normally don't go together. When freezing Chicken Salad with Mayo, the egg yolks, or oil and vinegar, you'll be likely left with an oily salad where the consistency is clearly not right.
Can You Freeze Chicken Salad Wraps?
Wraps actually freeze really well, and they're easy to reheat in a panini press. However, once again, if there's Mayonnaise in the Chicken Salad, it's not going to freeze properly.
Can You Freeze Chicken Salad with Greek Yogurt?
This one is really up to you. Freezing Chicken Salad with Greek Yogurt does not change the nutritional value, it's still perfectly fine to eat. But it does change the texture though, and while this can sometimes be fixed by adding in more Greek Yogurt, it may not be palatable to everyone.
Can You Freeze Chicken Salad with Eggs?
If you are a fan of just the yolks, then definitely go ahead and freeze Chicken Salad with Eggs. Egg whites, however, do not freeze well. They become really tough and rubbery, so it's not recommended to freeze them.
How to Freeze Chicken Salad Properly?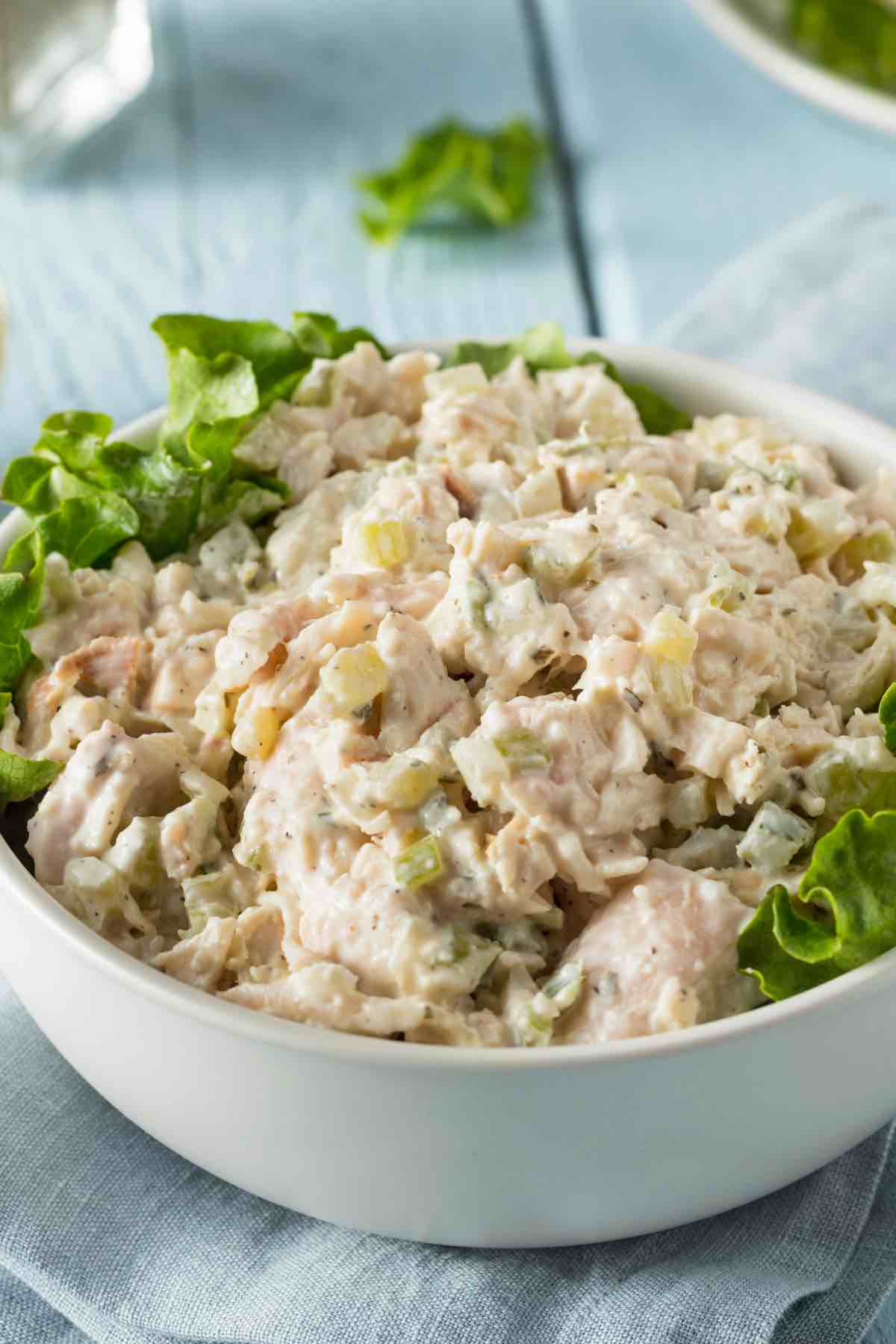 The key to freezing your foods for optimal longevity is to freeze the separate ingredients, rather than the prepared dish. Now, there are some ingredients that unfortunately just don't do well in the freezer. When it comes to vegetables, anything with a high water content – like Celery or Cucumber – will sadly just become soggy once defrosted. If you like Peppers in your Chicken Salad though, they do freeze well.
Then comes the Mayonnaise issue. A Chicken Salad using a Hummus or Pesto base could absolutely be frozen once mixed. But even a Vegan Mayonnaise just isn't going to freeze properly. Your best option is to freeze your chicken and any vegetables that aren't super crunchy, then mix fresh mayonnaise and celery in with the thawed ingredients when you're ready to make your Chicken Salad.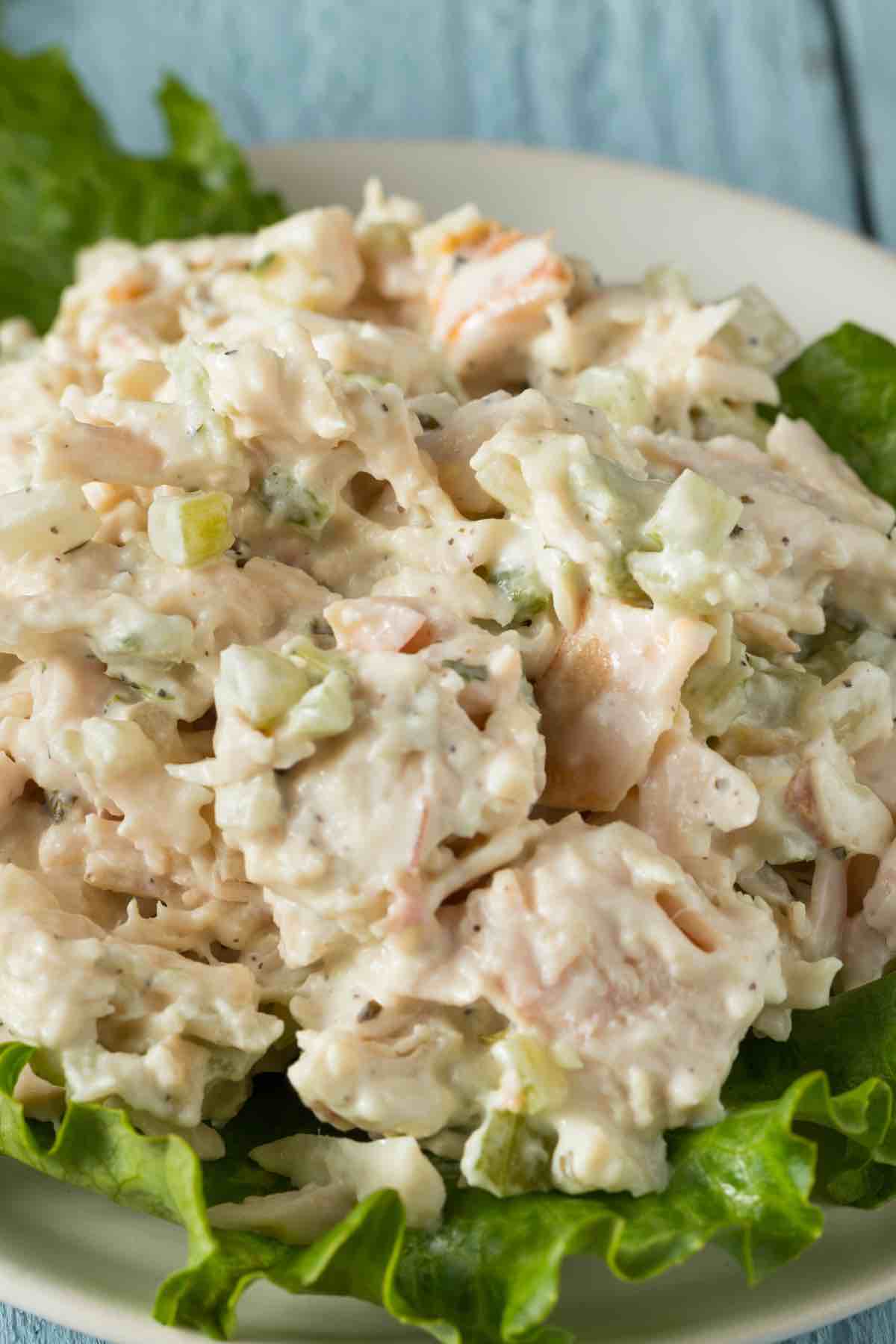 How to Defrost Chicken Salad?
It's best to let your Chicken Salad defrost in the fridge overnight. If you're in a pinch, you can defrost it by placing the sealed container in a bowl of cold water, changing the water every 30 minutes. It will likely take an hour or two. Just make sure the water doesn't get in your container!
How Long Does Chicken Salad Last in the Freezer?
If you've decided to mix your Chicken Salad before freezing, it can last up to 3 months in the freezer in a properly sealed container. If you've kept the ingredients separate, they can each individually be kept for up to 6 months, once again, if stored correctly.
How Long Can You Keep Chicken Salad in the Fridge?
Chicken Salad doesn't last very long in the fridge. If stored in an airtight container, it can last 3-5 days at most.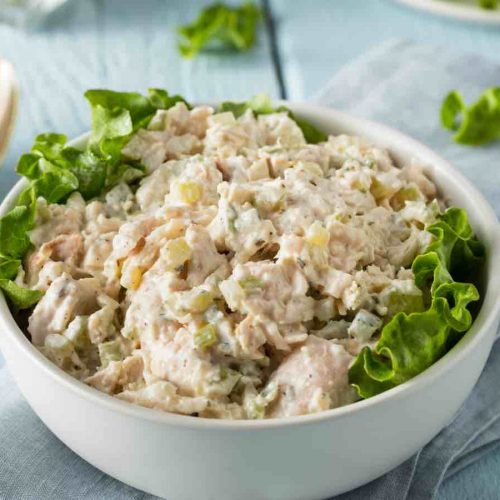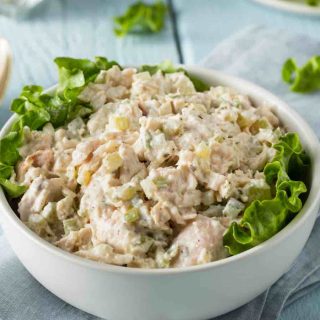 Freezer-Friendly Chicken Salad Recipe
This quick and easy chicken salad can be stored in the fridge for up to 3 months. You can add salad greens right before serving.
Print
Pin
Rate
Ingredients
1

cup

cubed grilled chicken breasts

(or any leftover chicken)

1/2

cup

hummus

1/4

cup

cooked corn kernels

1

tablespoon

chopped bell pepper

salt and pepper

to taste

1

teaspoon

lemon juice
Instructions
In a large bowl, add hummus, bell pepper, corn kernels, salt and pepper.

Add chicken and lemon juice. Stir until mixed thoroughly.

Serve with your favorite salad greens.
Nutrition
Calories:
236
kcal
|
Carbohydrates:
13
g
|
Protein:
27
g
|
Fat:
9
g
|
Saturated Fat:
2
g
|
Cholesterol:
60
mg
|
Sodium:
323
mg
|
Potassium:
360
mg
|
Fiber:
4
g
|
Sugar:
1
g
|
Vitamin A:
188
IU
|
Vitamin C:
7
mg
|
Calcium:
35
mg
|
Iron:
2
mg
Tried this recipe?
Follow or tag us on Pinterest @izzycooking