Discover the best delicious White Fish Recipes to make your mouth water! Learn about how to bake, pan-sear and grill whitefish along with homemade sauces for serving. We've also got soups, stews, chowders and more!
Have some extra white fish on hand and wondering what to do with it? Whitefish is suitable for baking, pan-searing and grilling as well as using in soups, stews and chowders. As the flesh is mild-tasting, it pairs beautifully with sauces including a white wine sauce or garlic butter sauce.
Given the wide variation in texture between firm and flakey, you can't always substitute one whitefish with another. Read on to find out 16 different ways to use your favorite white fish!
What is White Fish?
White fish or whitefish refers to any fish with white-colored flesh. Examples include bottom feeding species such as grouper, snapper, haddock, cod, catfish, bass, sole, halibut, flounder, pollock, whiting and roughy as well as other species such as tilapia. Note that white fish refers to both freshwater and saltwater species.
What Does White Fish Taste Like?
White fish typically has a mild flavor and can sometimes have a very subtly sweet taste to it. When cooked, the flesh of white fish is dry and flaky rather than oily and firm like salmon, mackerel, or tuna. It is well-suited to baking, stewing, pan-frying, deep-frying, soups and chowders.
Best White Fish Recipes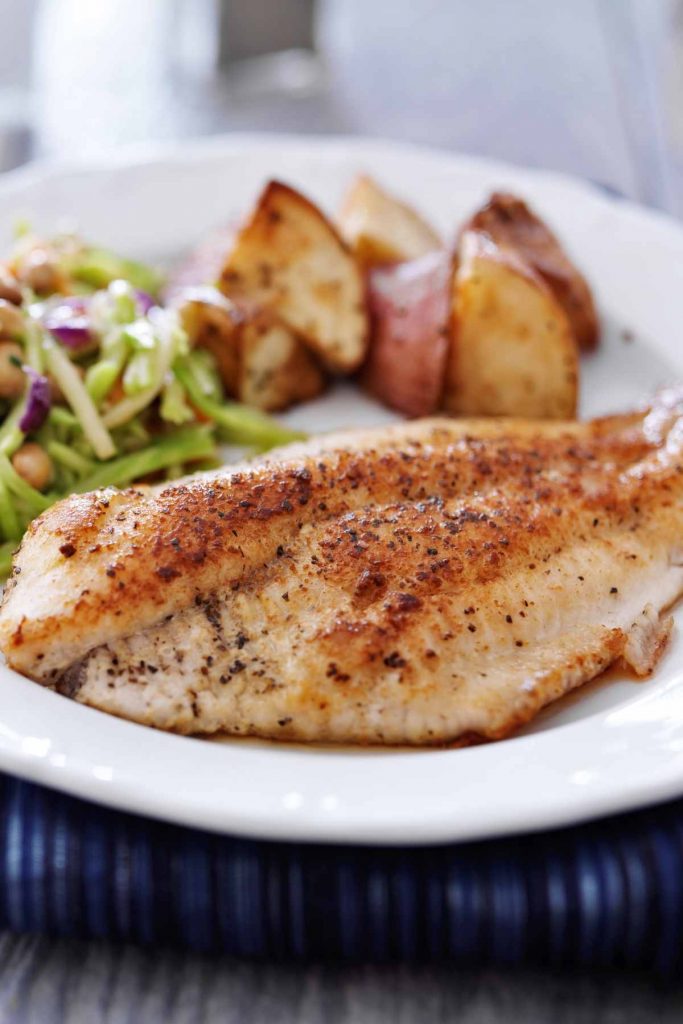 The rich flavors of catfish come through in this tasty recipe. A homemade seasoning blend brings out the mild and slightly sweet flavors of catfish in this easy dish. One of my favorite white fish recipes!
When you crave crispy fried cod, look no further than this white fish recipe. It has a crisp breadcrumb coating and is fried until perfectly light and flaky on the inside. You can pair with french fries for fish and chips, or serve as an appetizer with your favorite dipping sauce.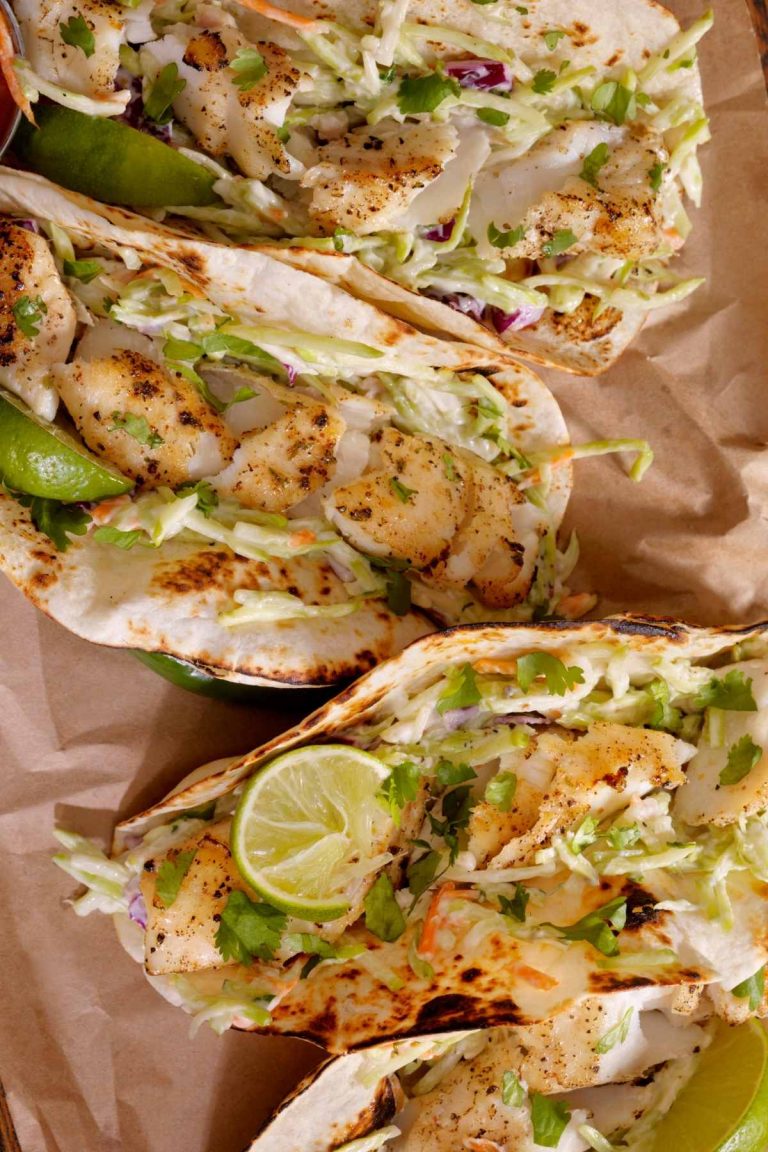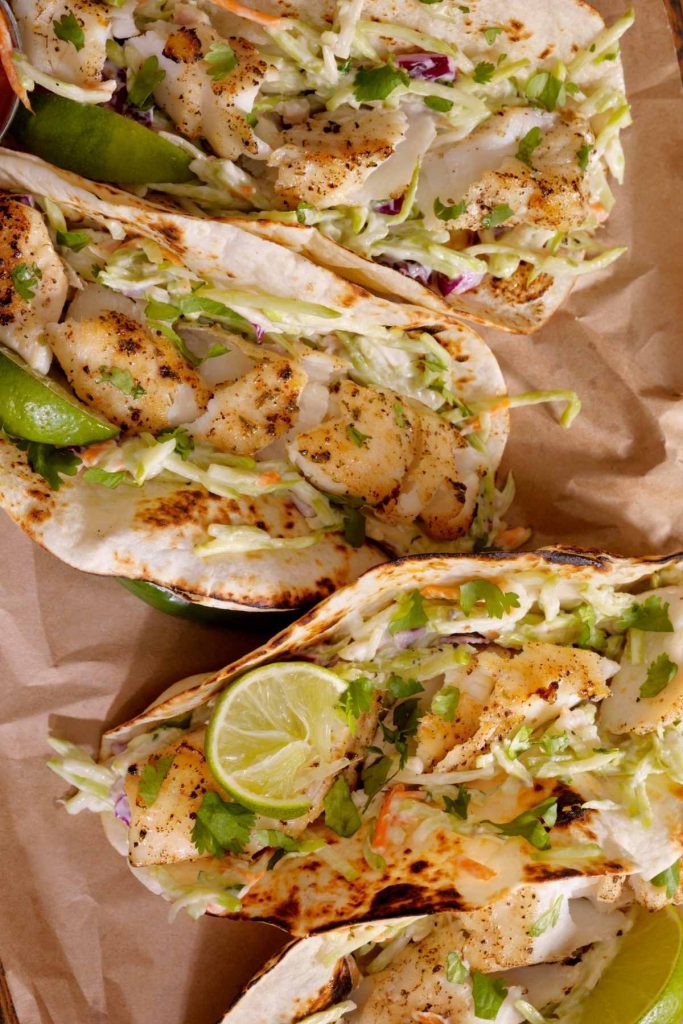 Switch up your rotation with these easy fish tacos. The recipe calls for halibut, but you can use almost any white fish here. Perfect for Taco Tuesday or any day of the week!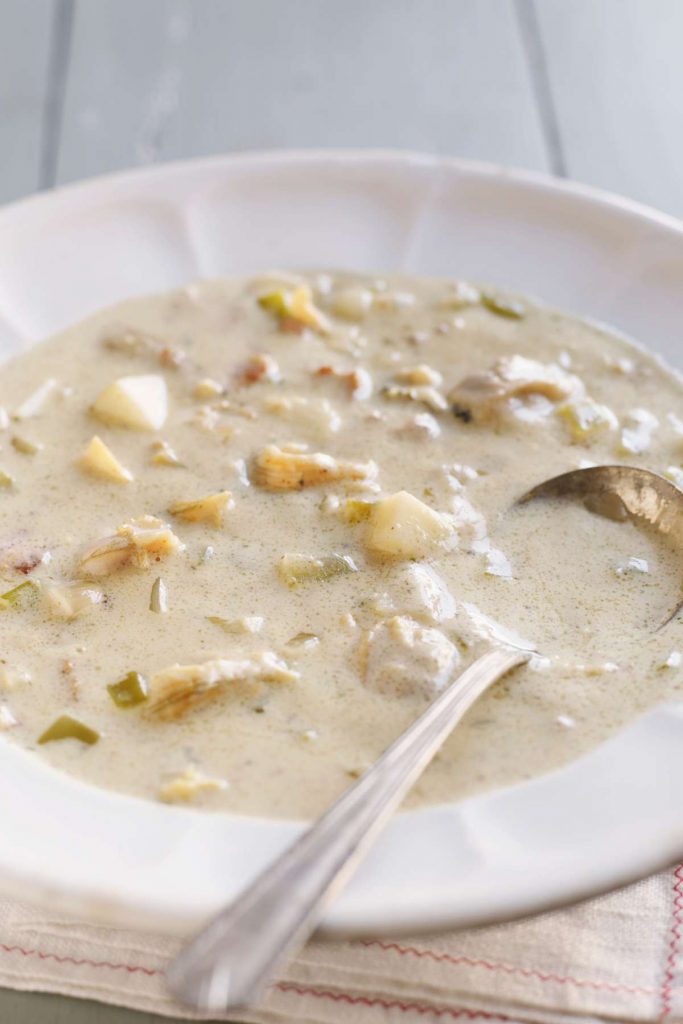 This creamy chowder recipe features chunks of fish and potatoes to produce a delicate yet hearty flavor! You can use haddock, cod or other white fish. Delicious and satisfying!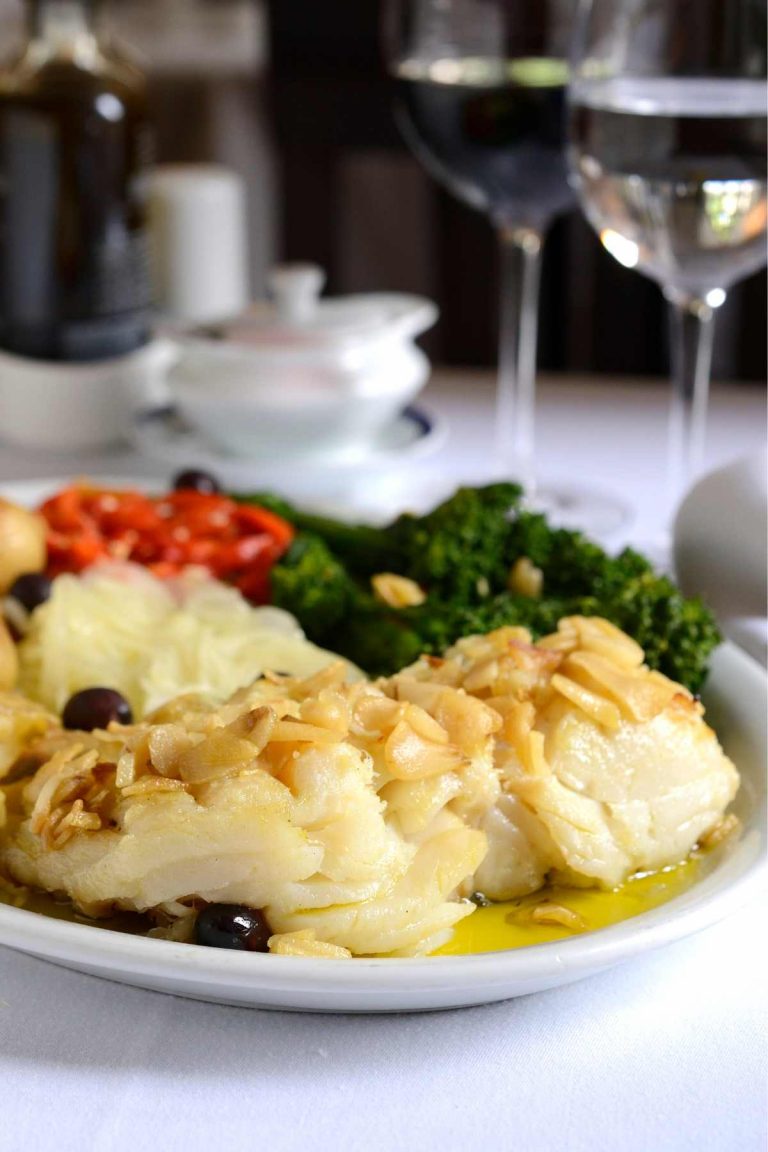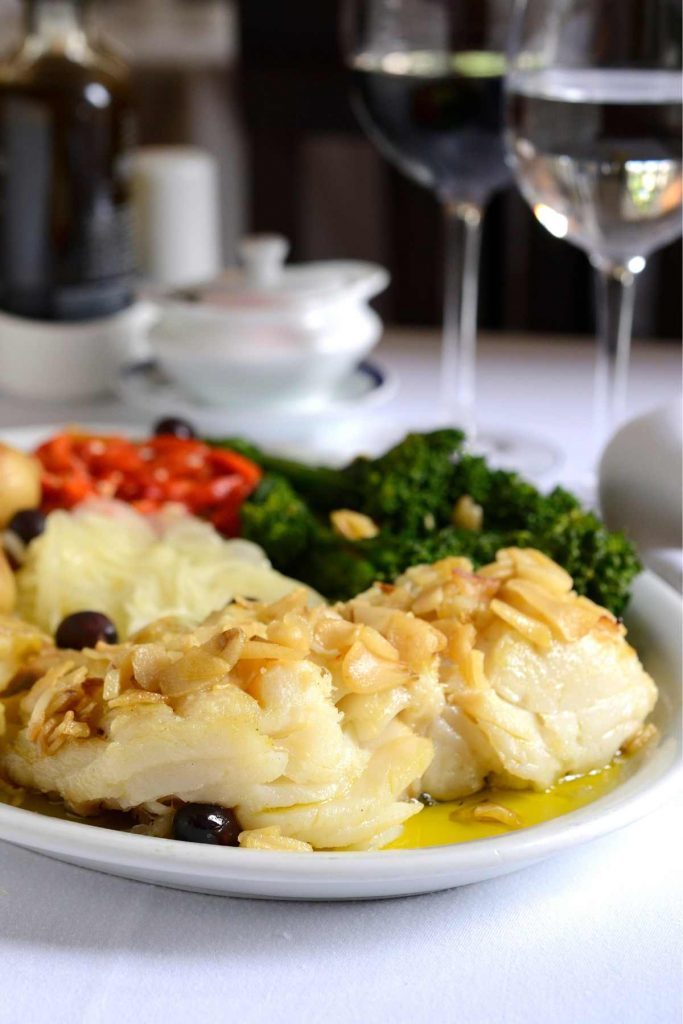 Sometimes the simple recipes are the best. Go back to basics with this white fish with garlic butter sauce! The flavors come together for a healthy main to pair with your favorite sides.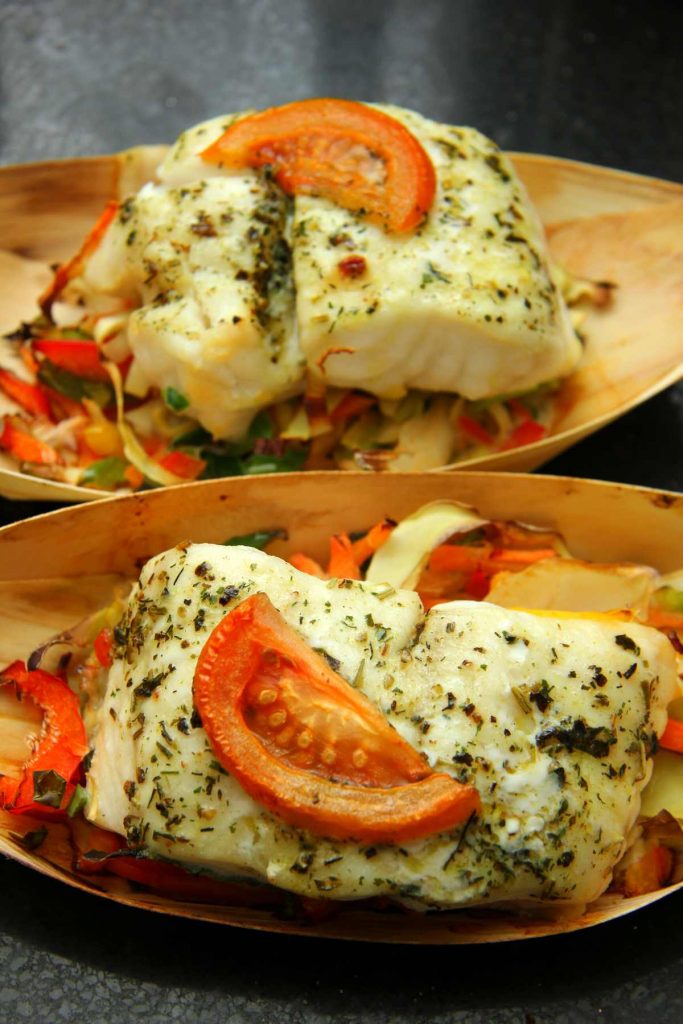 Enjoy Mediterranean-style white fish with this delicious recipe. Cod fillets are pan-seared before being combined with a homemade white wine sauce to enhance the natural flavors of the fish.
This Baked Haddock is light and crispy with a sweet and mild flavor. You can make it with fresh or frozen haddock for a healthy dinner option that's easy to prepare in just 15 minutes!
Here is an easy recipe for pan fried tilapia. It comes out golden and crispy on the outside, but tender and flaky on the inside. Add Old Bay seasoning, lemon zest and garlic for a delicious dinner idea!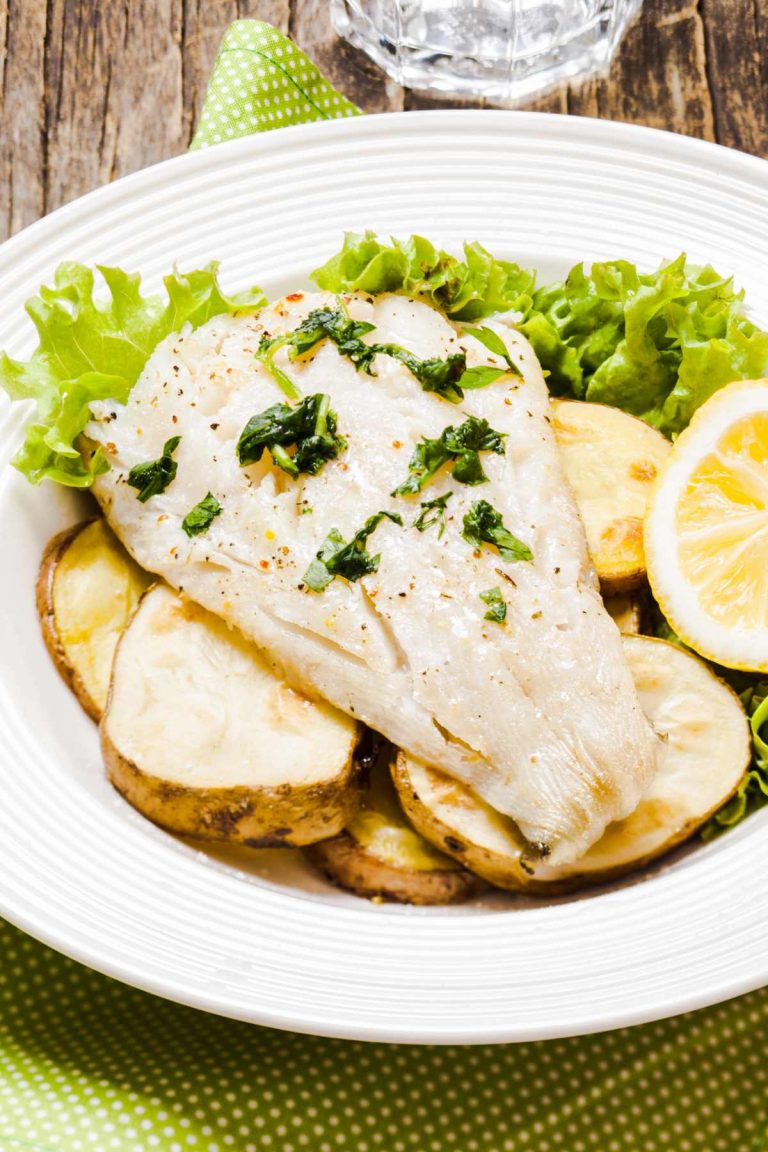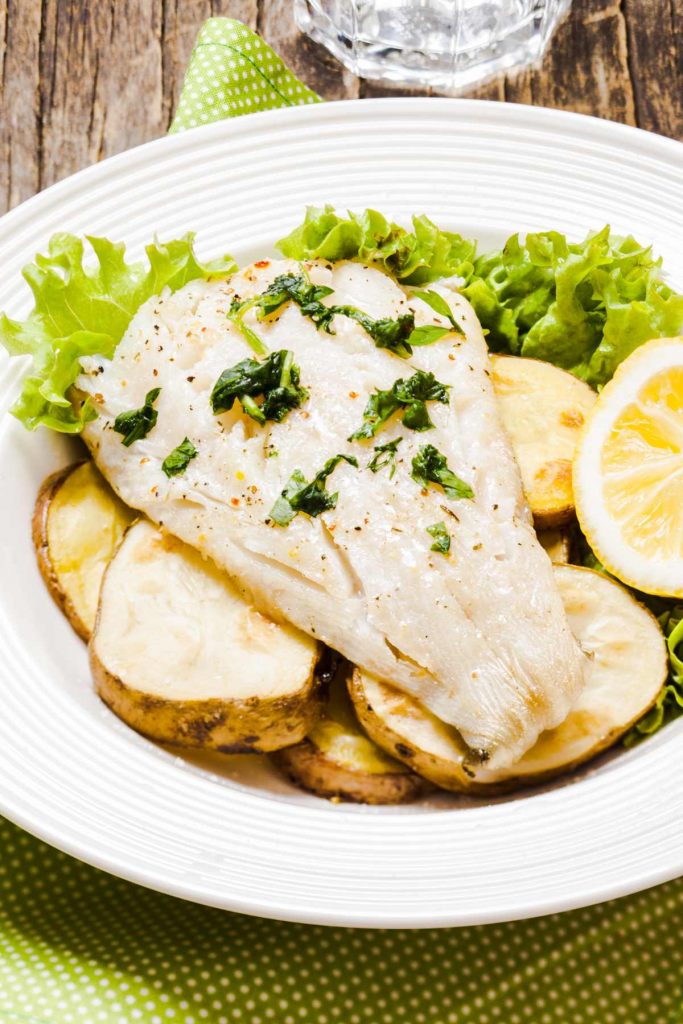 Did you know white fish is suitable for grilling too? You want to choose a firmer-fleshed fish like haddock in this mouthwatering recipe with a lemon cream sauce on the side. So good!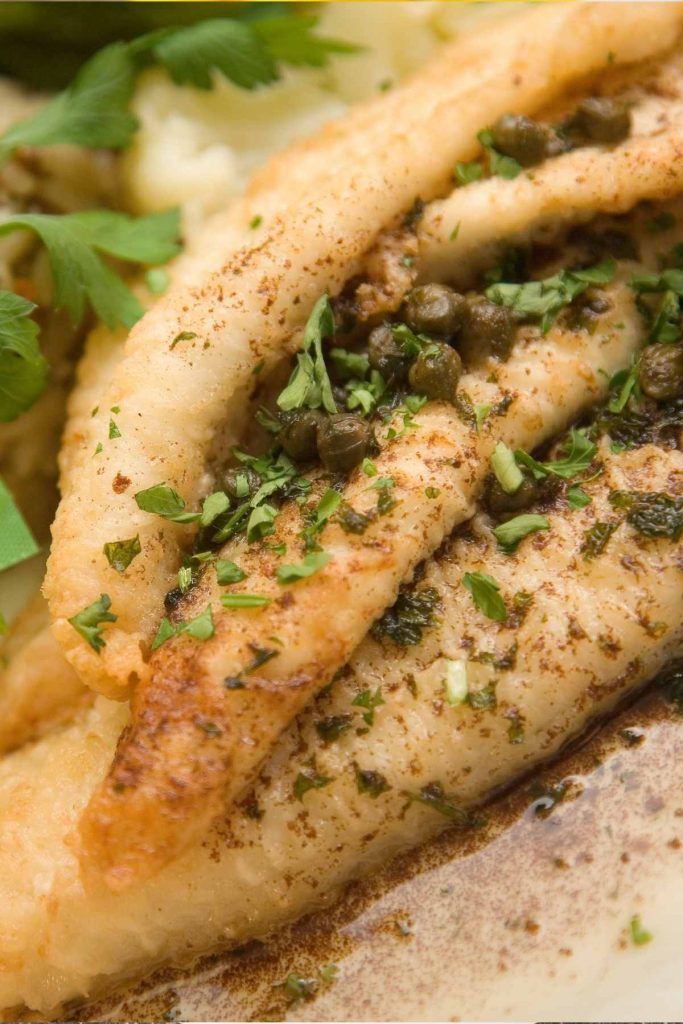 If you love Dover sole, then look no further than this easy recipe that takes just 20 minutes. The fish is baked in the oven with lemon garlic butter, making a delicious sauce to drizzle on top before serving!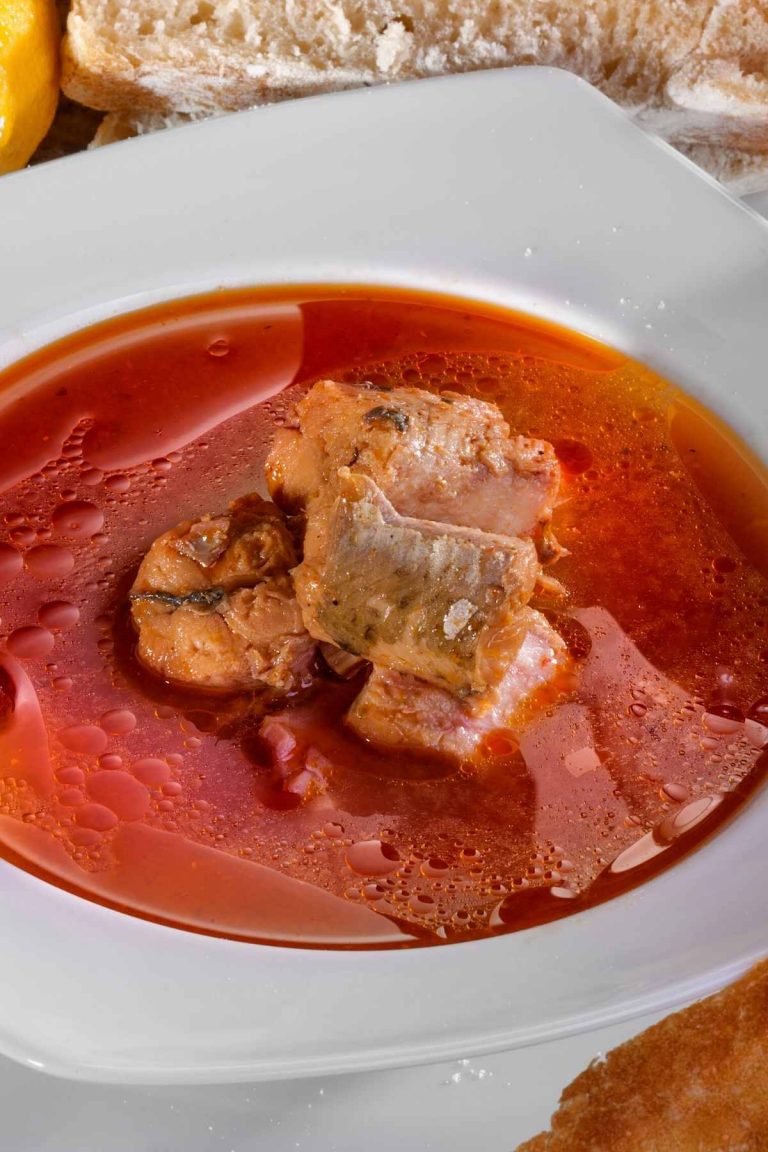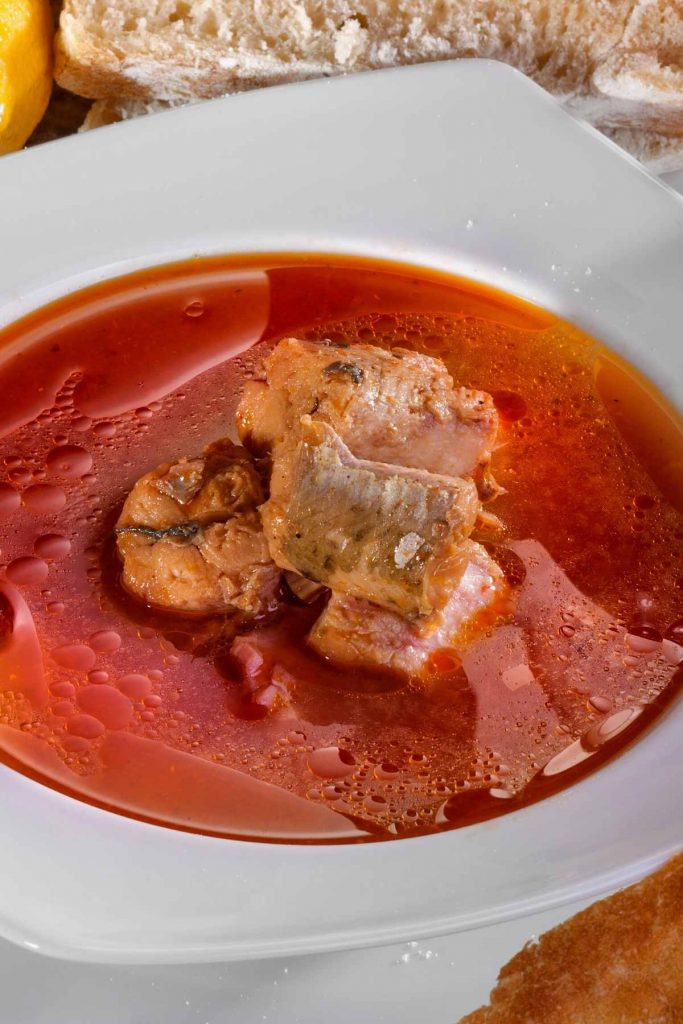 When you have extra white fish on hand, soup is a great way to use it up. This recipe is pure comfort food with chunks of white fish in a tomato broth. This hearty dish truly warms the soul!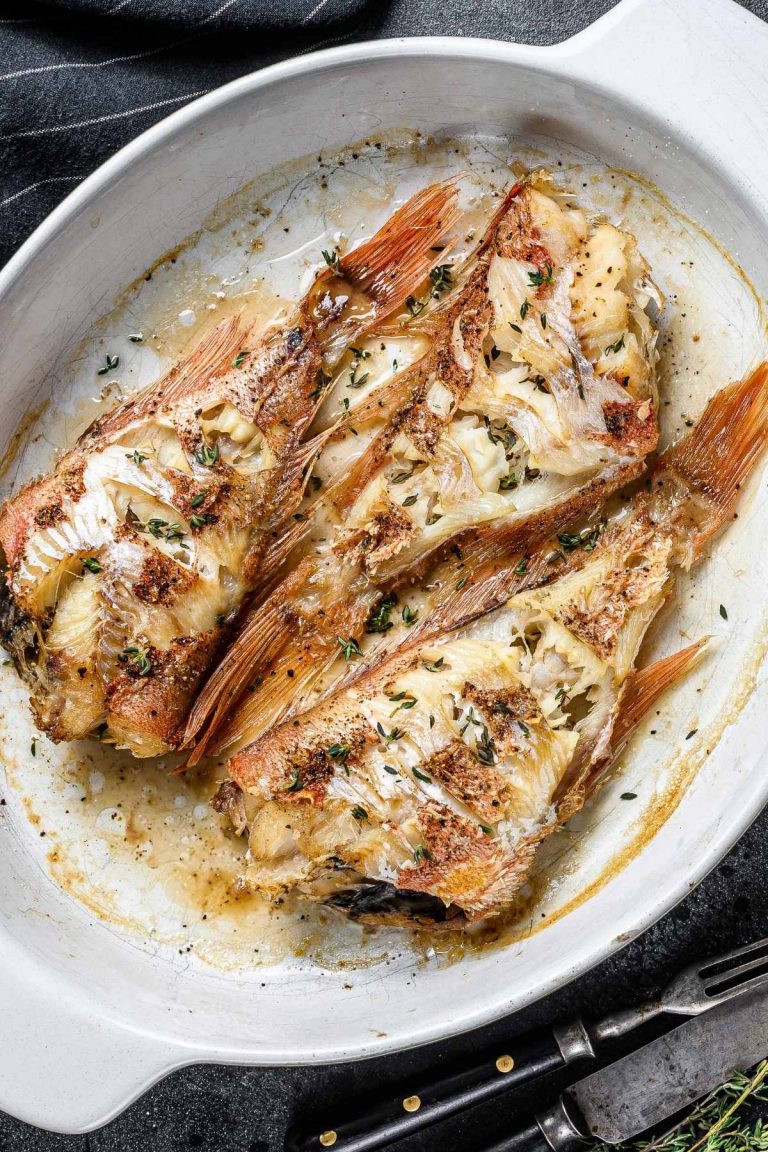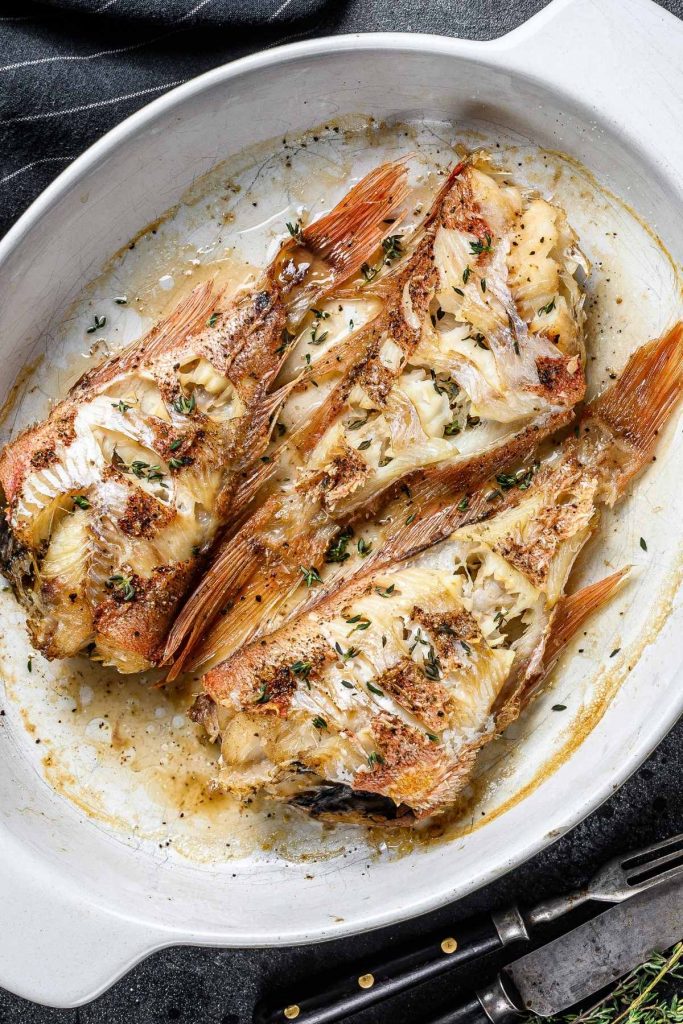 Raise your red snapper game with this recipe. Fillets of red snapper or sea bream are baked with lemon and garlic butter. Red snapper is a versatile fish that can be enjoyed grilled, pan-fried, steamed, baked, or deep-fried. Our favorite way to cook snapper is to bake it with lemon, garlic, and butter. It cooks quickly, making it an ideal choice for busy weeknights.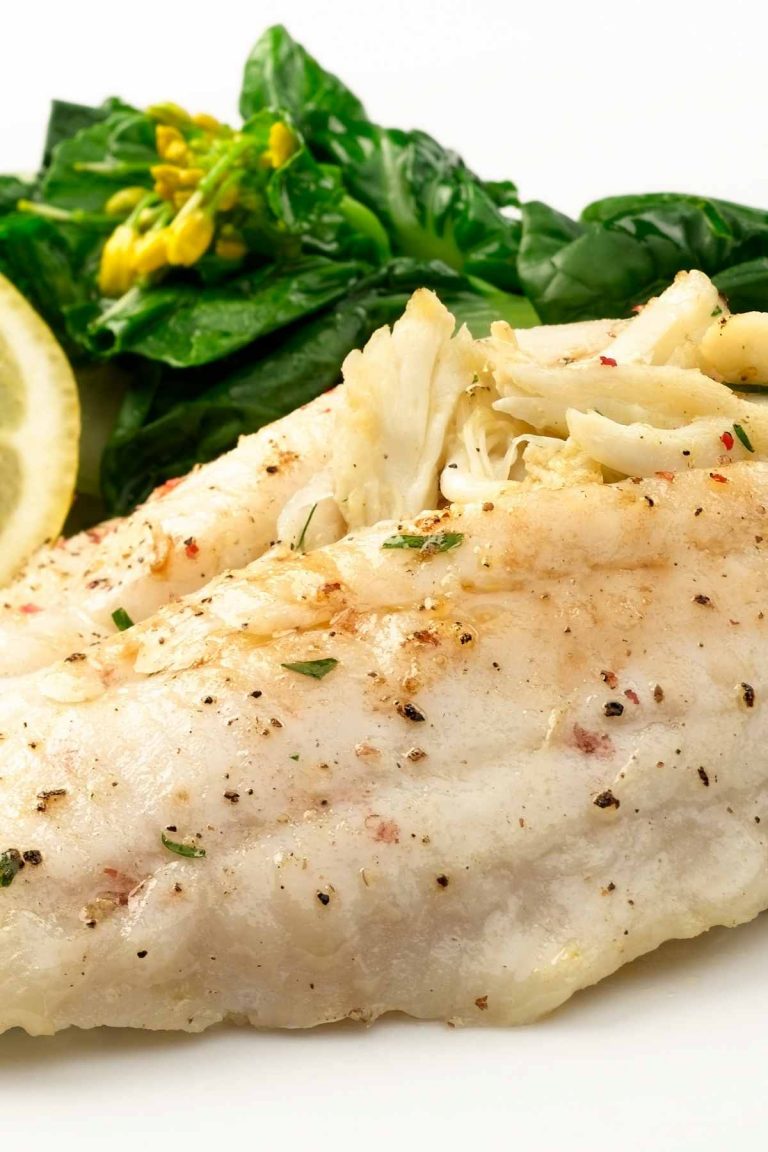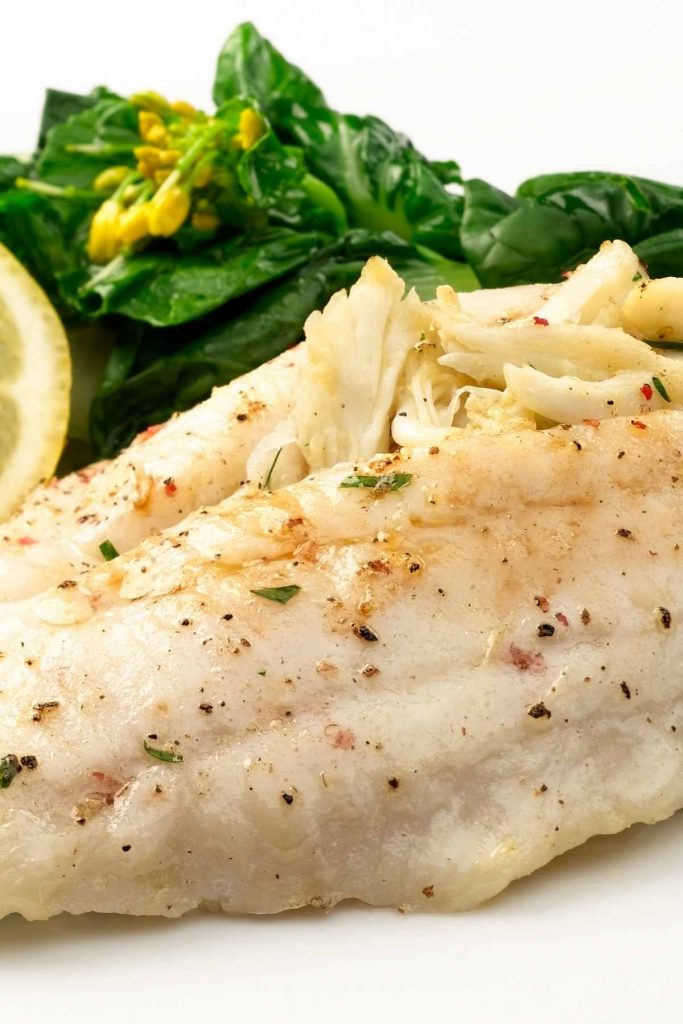 If you love baked white fish, then try this mouthwatering baked flounder! Featuring simple seasonings, it comes out of the oven light and crispy. Pair with your favorite sides for a healthy dinner that's ready in just 20 minutes!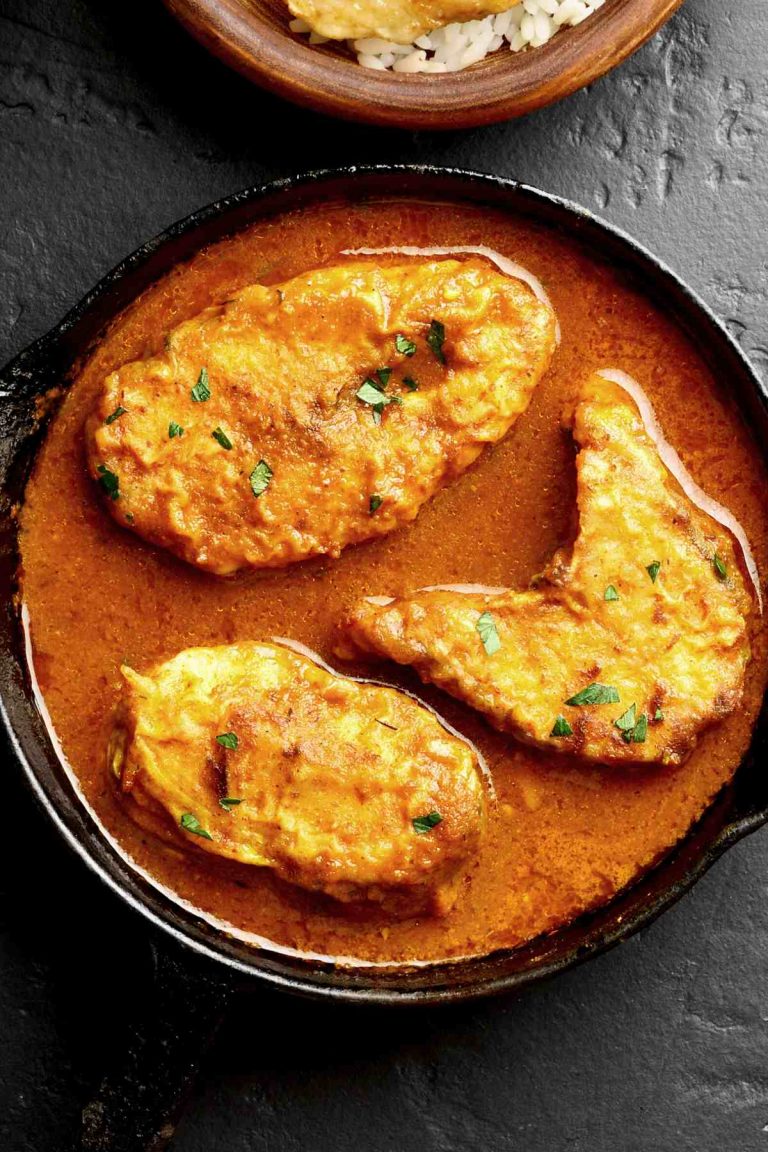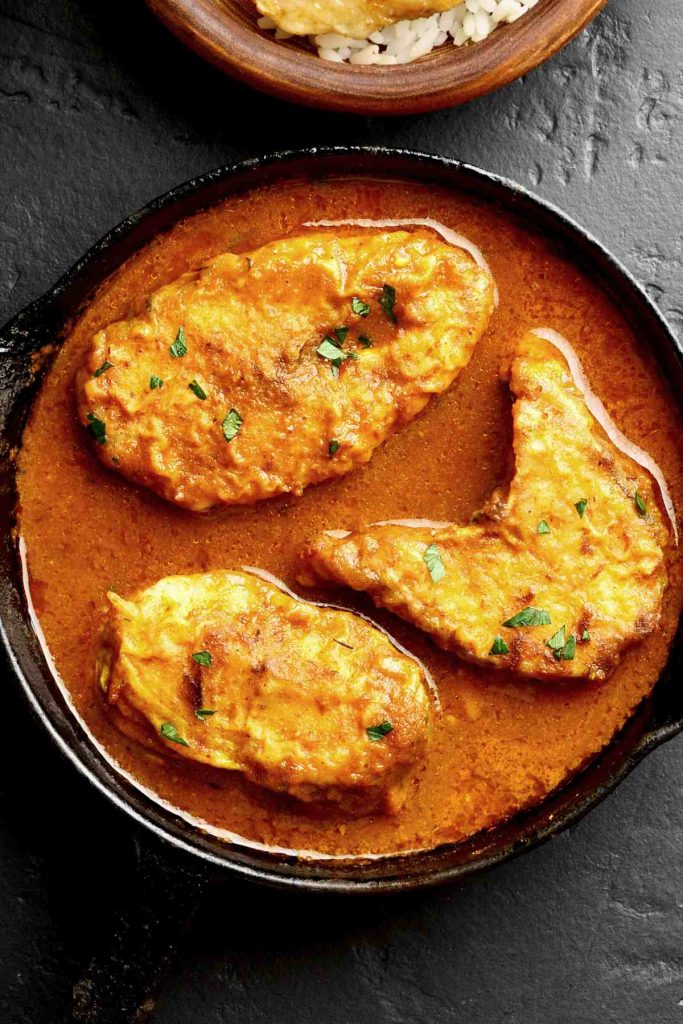 This hearty stew features chunks of white fish in a fragrant tomato base. Delicious, healthy and easy to prepare!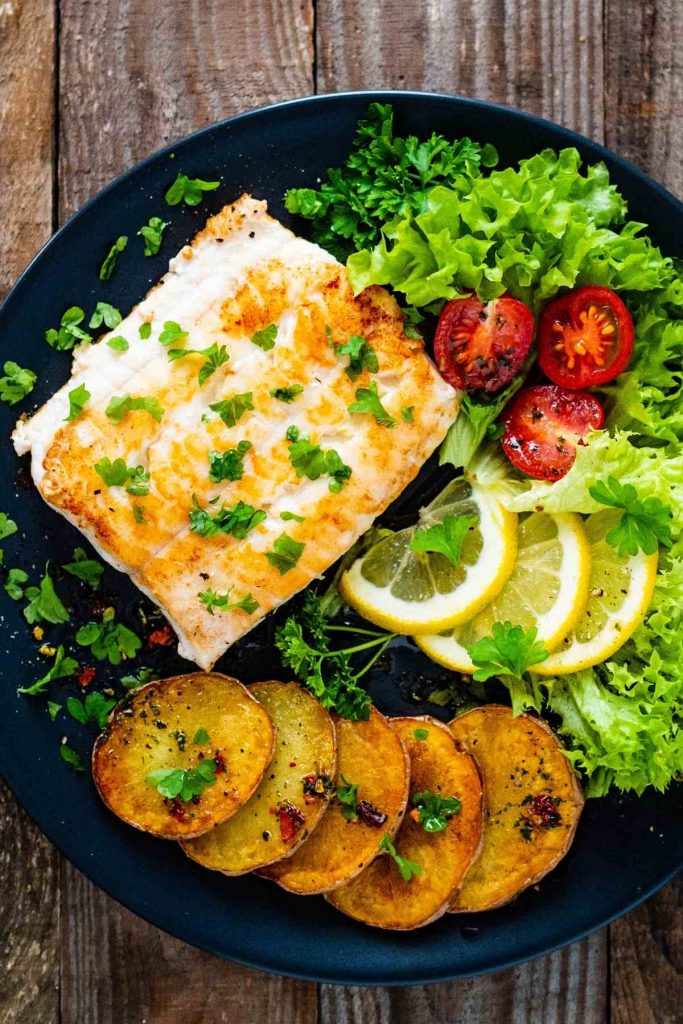 Did you know that white fish is suitable for broiling too? This quick recipe will have broiled cod on your table in just 20 minutes with simple seasonings for a healthy dinner!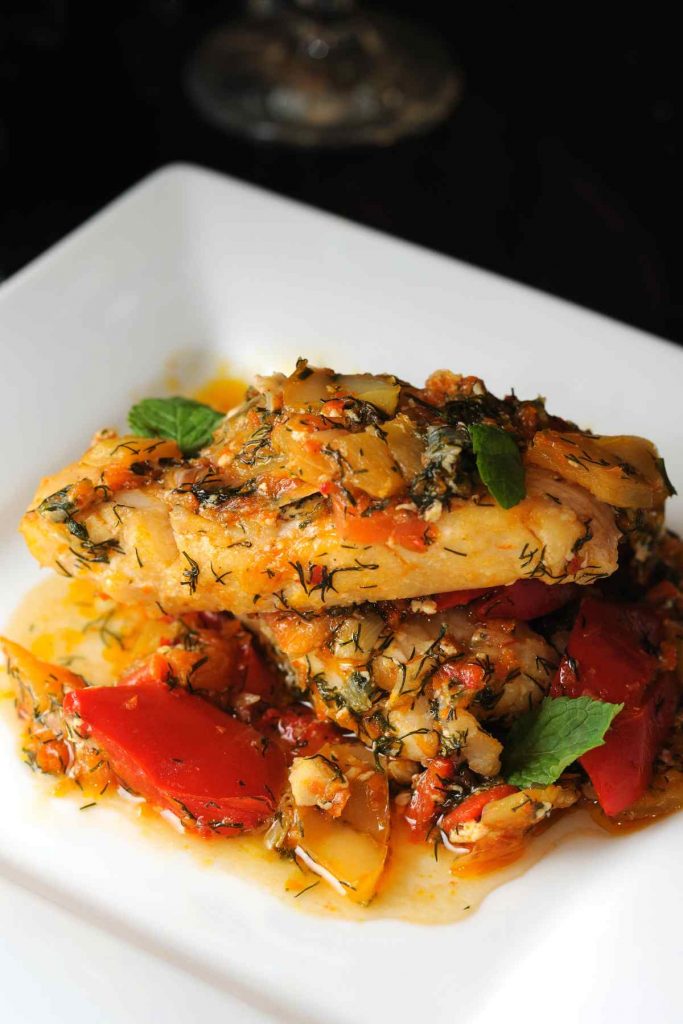 Grouper is a rich and flavorful white fish. In this recipe, it's baked with tomatoes, olives and Mediterranean seasonings for a healthy and delicious main dish!
FAQ about White Fish
What Are The Best White Fish?
Halibut tends to be one of the most sought-after white fish thanks to its lean flesh, firm texture and mild, slightly sweet flavor. Other popular varieties include snapper, cod, haddock, tilapia and grouper. The most sustainable white fish choices include cod, sole and Pacific halibut.
Is White Fish Healthy?
Most healthy diets encourage the consumption of fish, including white fish, according to WebMD. You get omega-3 fatty acids, vitamins D and B2 (riboflavin), calcium, phosphorous, iron, zinc, iodine, magnesium and potassium. There are health benefits for your heart, brain, bones and beyond. Just beware that some species such as orange roughy are high in mercury and should only be consumed in moderation.
What Is The Healthiest White Fish To Eat?
Cod is considered one of the healthiest white fish options. It's rich in omega-3 fatty acids, high in protein, low in fat and a good source of vitamin B12 with health benefits for the heart, brain and more. Best of all, it's also considered a very sustainable seafood choice.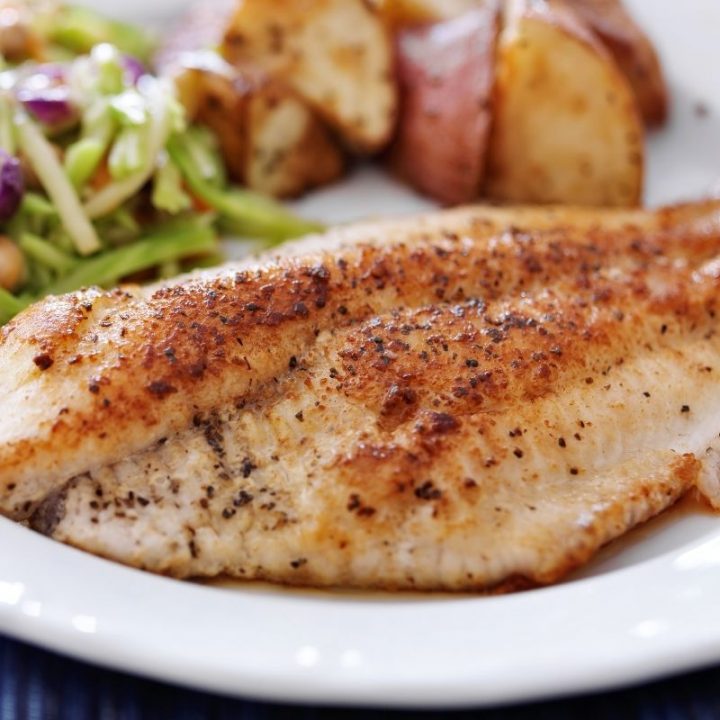 Best White Fish Recipes (Baked Catfish and More)
The rich flavors of catfish come through in this tasty recipe. A homemade seasoning blend brings out the mild and slightly sweet flavors of catfish in this easy dish. One of my favorite white fish recipes!
Print
Pin
Rate
Ingredients
4

catfish filets

6 ounces each

2

tablespoons

fresh parsley

minced

salt and pepper

to taste

½

teaspoon

dried oregano

¾

teaspoon

paprika

½

teaspoon

dried basil

½

teaspoon

dried thyme

juice of one lemon

¼

teaspoon

garlic powder

2

tablespoons

melted butter

non-stick cooking spray
Instructions
Preheat the oven to 350°F and coat a baking pan with non-stick cooking spray.

Combine the parsley, salt, pepper, oregano, paprika, basil, and thyme in a small bowl. Sprinkle this mixture on both sides of the filets and then place the fish on the prepared baking pan.

In a small bowl, combine the lemon juice, garlic powder, and melted butter to make the lemon garlic butter sauce. Drizzle this over the filets.

Bake the filets uncovered for 15-20 minutes until the fish is done.

Serve with your favorite sides and enjoy!
Tried this recipe?
Follow or tag us on Pinterest @izzycooking