We've rounded up over 40 easy recipes for your low-cholesterol diet. They are high in fiber and will help to remove excess cholesterol. From seafood to veggies to eggs and chicken, you'll get inspired.
What are Good Food Choices to Lower Cholesterol?
A heart-healthy low-cholesterol diet usually includes high-fiber vegetables such as broccoli, beans, potatoes, and other green vegetables.
For grains, you can choose oats, brown rice, and whole-wheat bread. Most fruits and nuts are great for the diet too. As for meat, choose chicken and turkey but avoid red meat like beef, pork, and lamb.
Can I Eat Pasta On A Low Cholesterol Diet?
Although pasta doesn't contain cholesterol, it is high in carbs, which can affect your cholesterol levels. Choose whole-grain pasta if you are on a low-cholesterol diet.
What Foods Have No Cholesterol?
Foods such as vegetables, fruits, vegetables,and grains do not have any cholesterol at all.
Will A Lower Cholesterol Diet Help to Lose Weight?
When you are on a high-fiber diet and avoiding high-fat foods, you'll likely shed some excess weight. Studies have found that losing weight can also decrease cholesterol levels.
Quick Low-Cholesterol Breakfast Recipes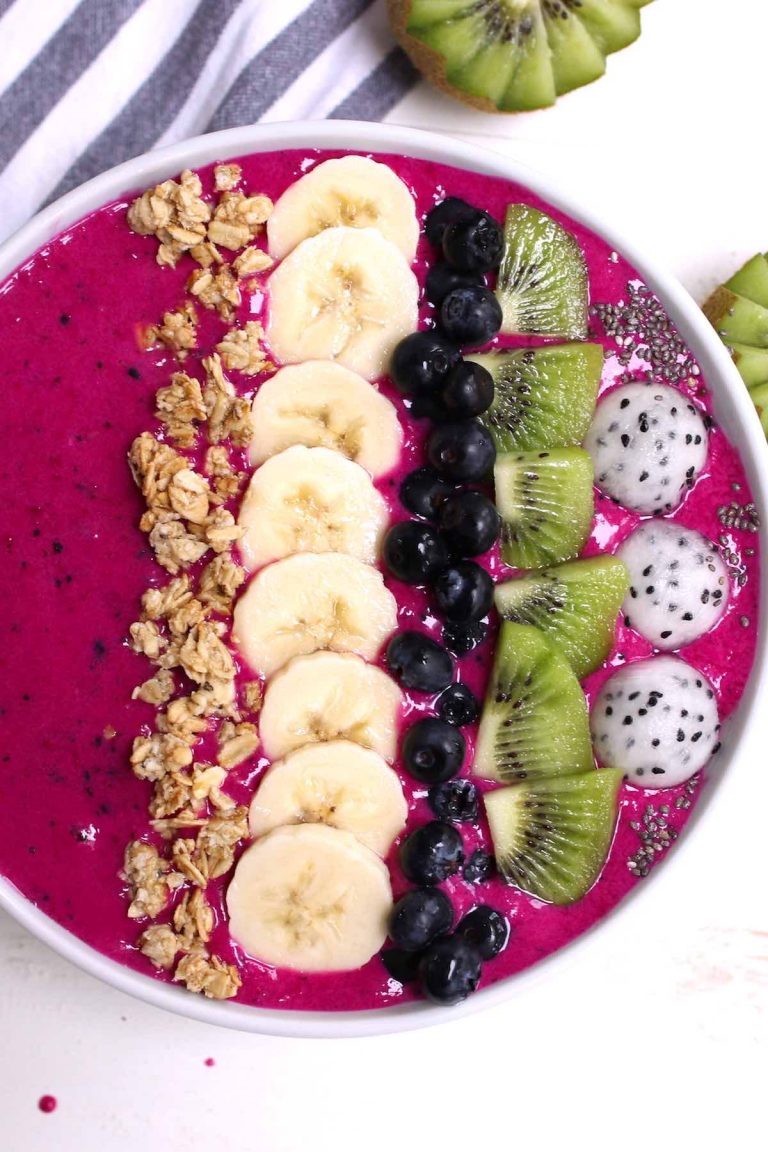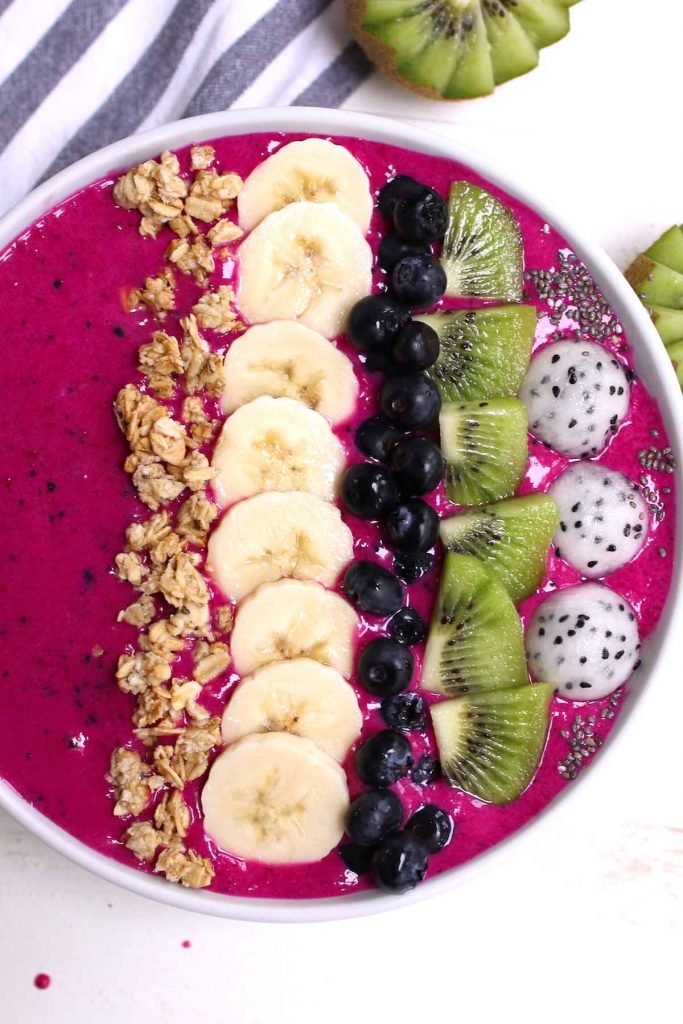 This dragon fruit Smoothie is– creamy, healthy and packed with nutrients! It's ready in less than 5 minutes, and made with almond milk so it's naturally dairy-free and vegan.
This refreshing smoothie has a vibrant pink color and is the perfect quick and easy breakfast, snack or dessert for your low-cholesterol diet!
Grapefruit juice has been gaining popularity due to its health benefits and unique taste. It's a tangy and refreshing beverage to have with breakfast in the mornings.
In addition, it makes a tasty ingredient for cocktails and mixed fruit juices.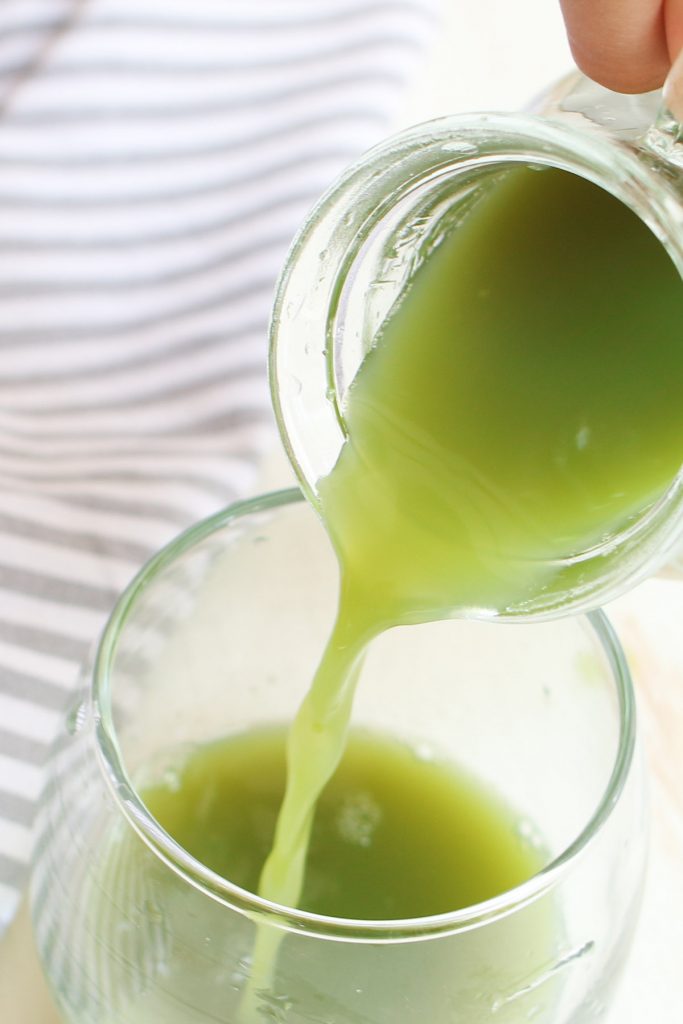 Celery juice is a trendy detox drink that's sweeping social media. This diet calls for drinking 16 ounces of the juice on an empty stomach to fully enjoy the health benefits.
How to make a celery juice recipe? Can it help you to improve your health or lose weight? In this post, you'll find a balanced view of this diet.
This vegan and gluten-free breakfast bowl is one of our favorite breakfast recipes for a low-cholesterol diet. It's easy to prepare and packed with nutrients.
If you are on a low-cholesterol diet and have no time to prepare for breakfast, this is the recipe for you. You can make them the night before and simply grab-and-go the next morning.
Plus, it's loaded with fiber, vitamins and minerals.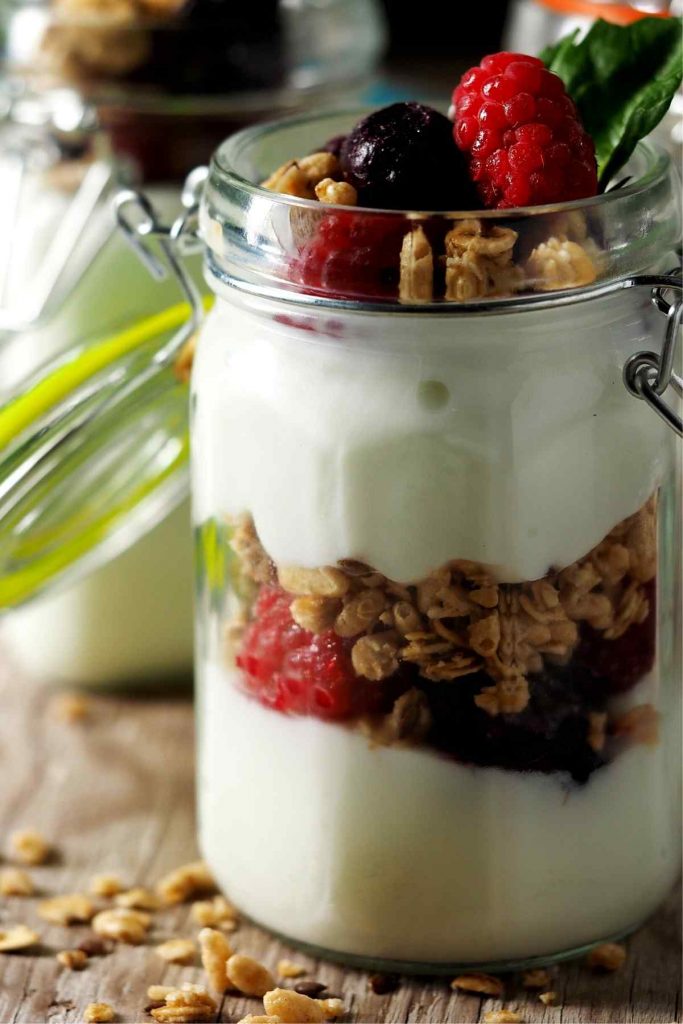 Another grab-and-go option for those who are on a low-cholesterol diet. Loaded with sweet and tangy yogurt, granola, and fruits, this recipe is so delicious and will be your go-to breakfast choice!
Chia seeds are becoming more and more popular these days. It's a superfood that's so good for you! Adding them to the pudding is our favorite way to enjoy chia!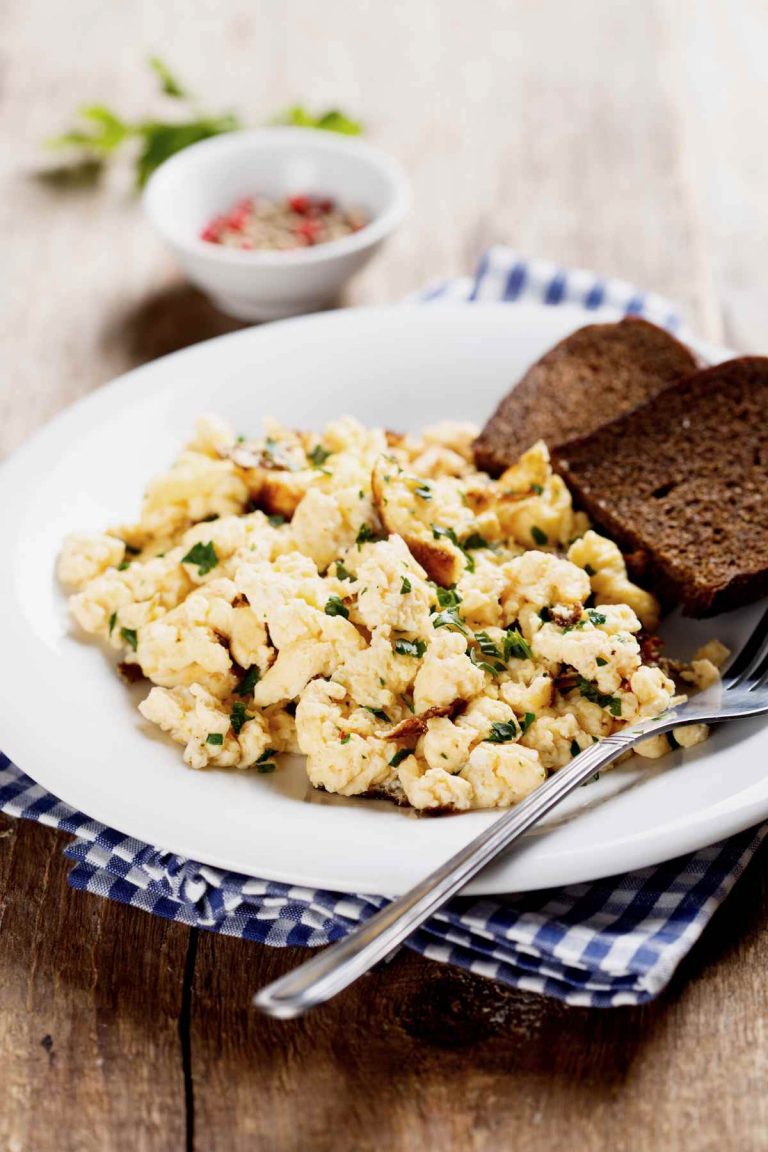 Healthy and fluffy, scrambled egg whites are an easy way to enjoy this protein without worrying about the cholesterols.
You can serve them on whole-wheat bread or with oats and fruits. A perfect breakfast option!
It takes no time to make on busy mornings for a low-cholesterol diet! Simply add tomatoes, cheese and basil to your toast and drizzle with balsamic! So good!
Easy Low Cholesterol Dinner Recipes For Families
This baked salmon in foil is moist and perfectly tender. It's seasoned with garlic, fresh rosemary, lemon, salt, and pepper – ingredients that perfectly complement the buttery flavor of the salmon!
Basa fish makes a healthy dinner that can be ready in 15 minutes. It's beautiful enough to present to guests but quick enough to throw together for an easy weeknight dinner.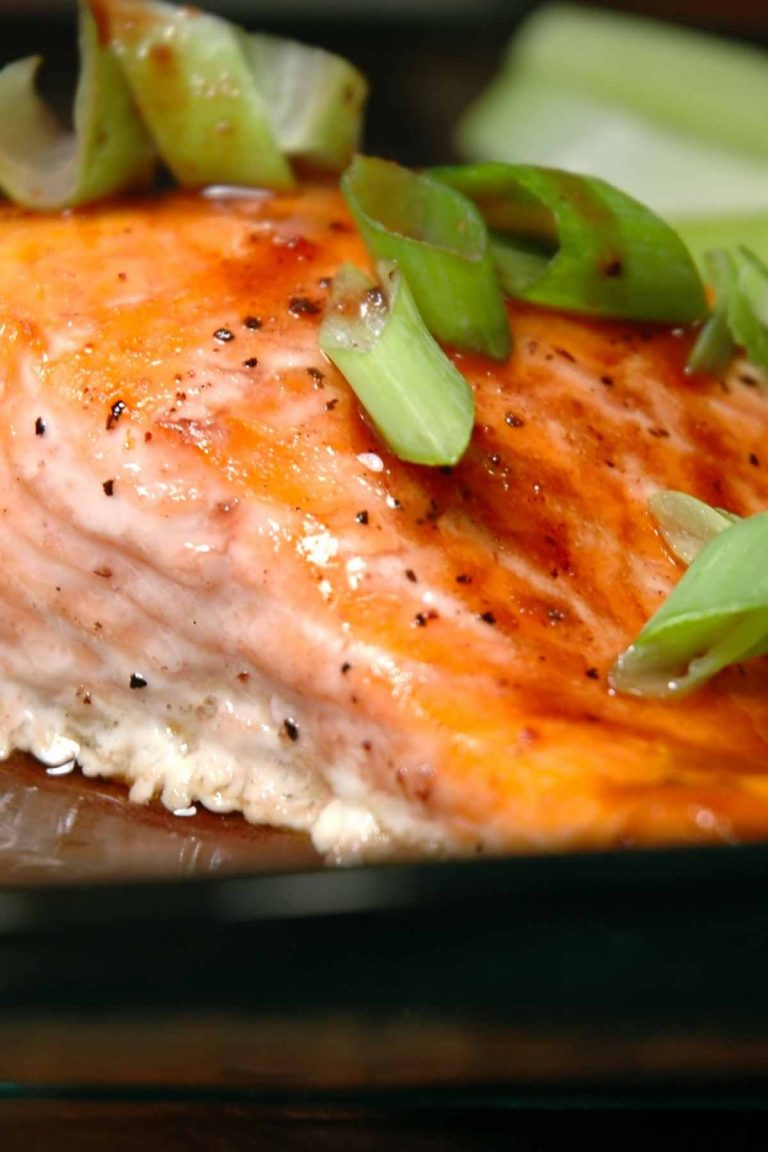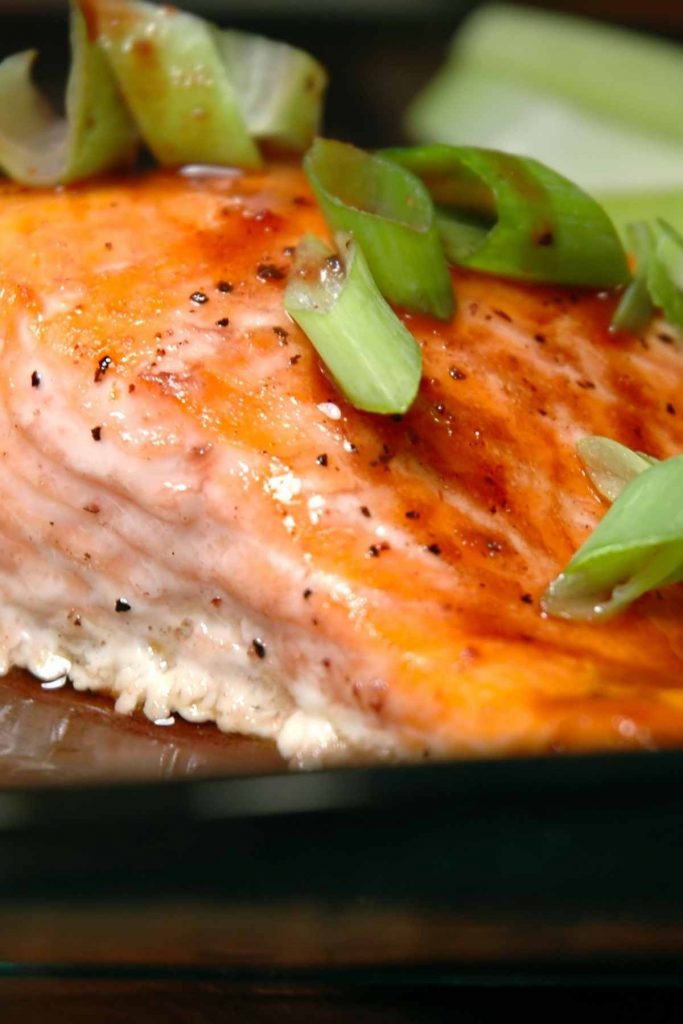 Baked steelhead trout filet is juicy and flavorful yet couldn't be easier to make! Top it with shallots, garlic, lemon, and fresh herbs for an impressive meal. This versatile recipe also works well with salmon.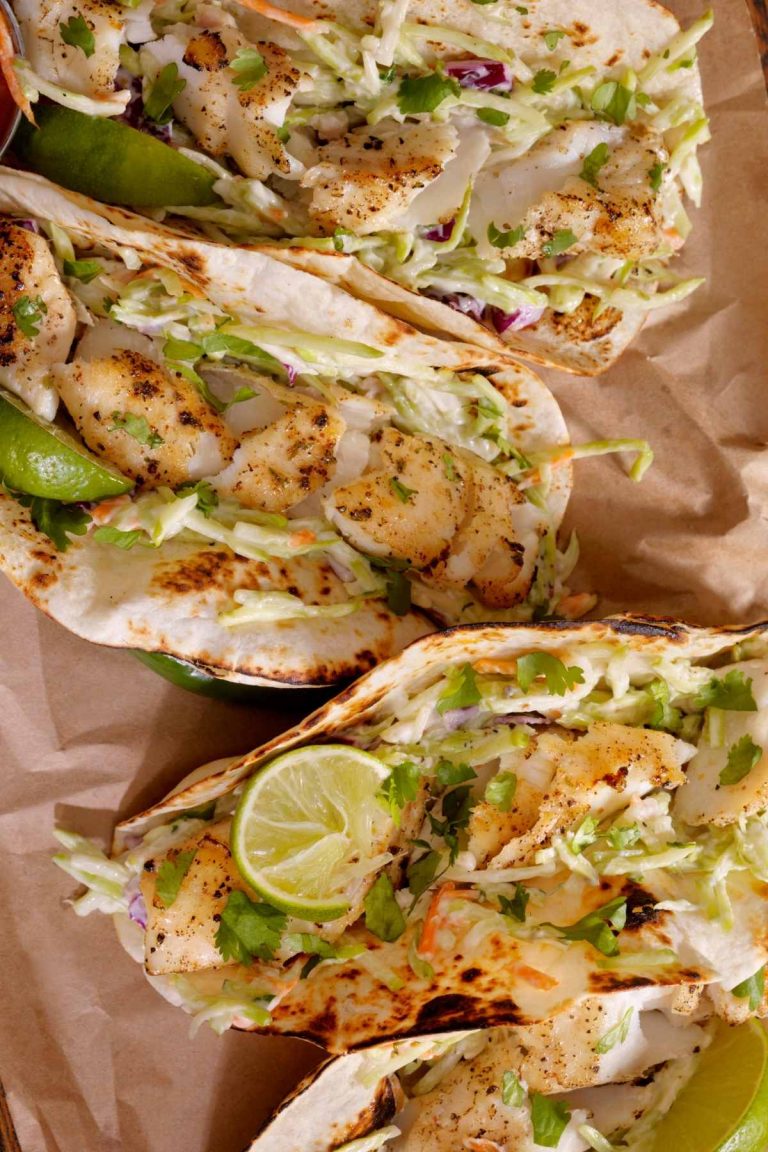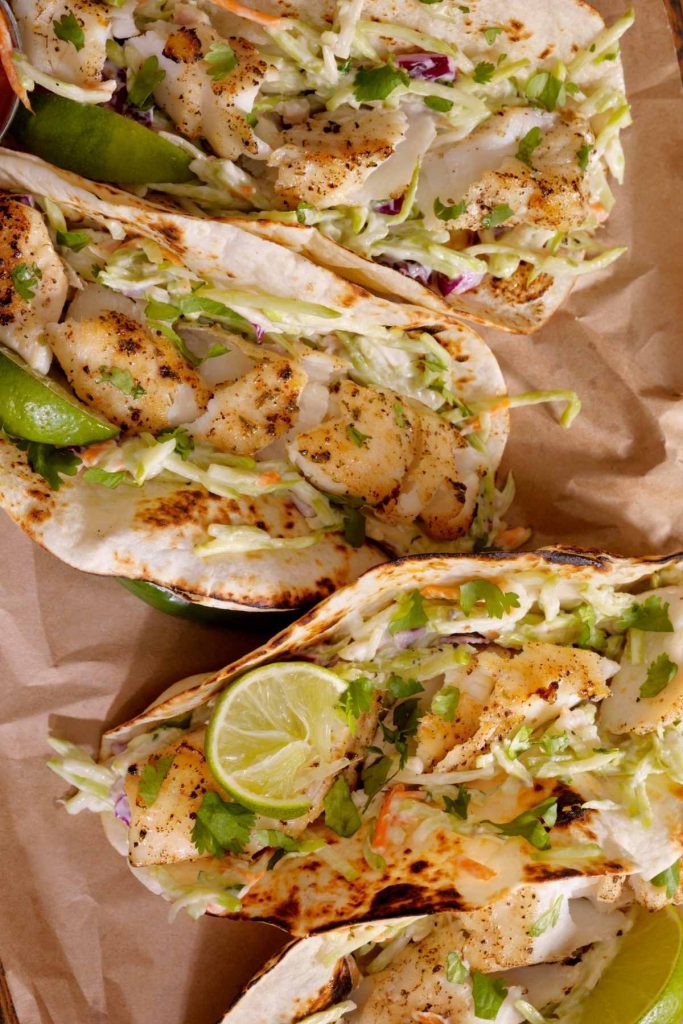 Serve these tasty halibut fish tacos for next week's Taco Tuesday! Enjoy them with your favorite toppings and the homemade taco sauce included in the recipe below.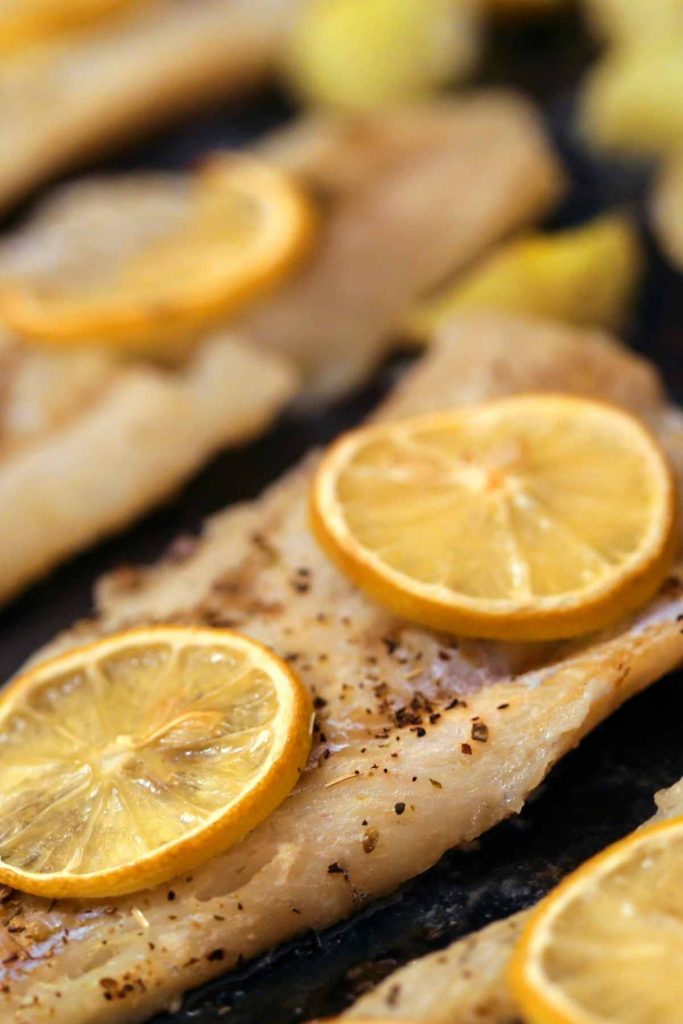 Whiting Fish has delicate flesh that is sweet in flavor. Whiting is a good fish to grill or roast whole, and it pairs well with pasta, potatoes, and vegetables.
This low-carb chicken piccata meatballs are easy to make and be ready in less than 30 minutes.
Plus, they are great for a low-cholesterol diet, and perfect for keto and gluten-free diet too!
Low Cholesterol Salad Recipes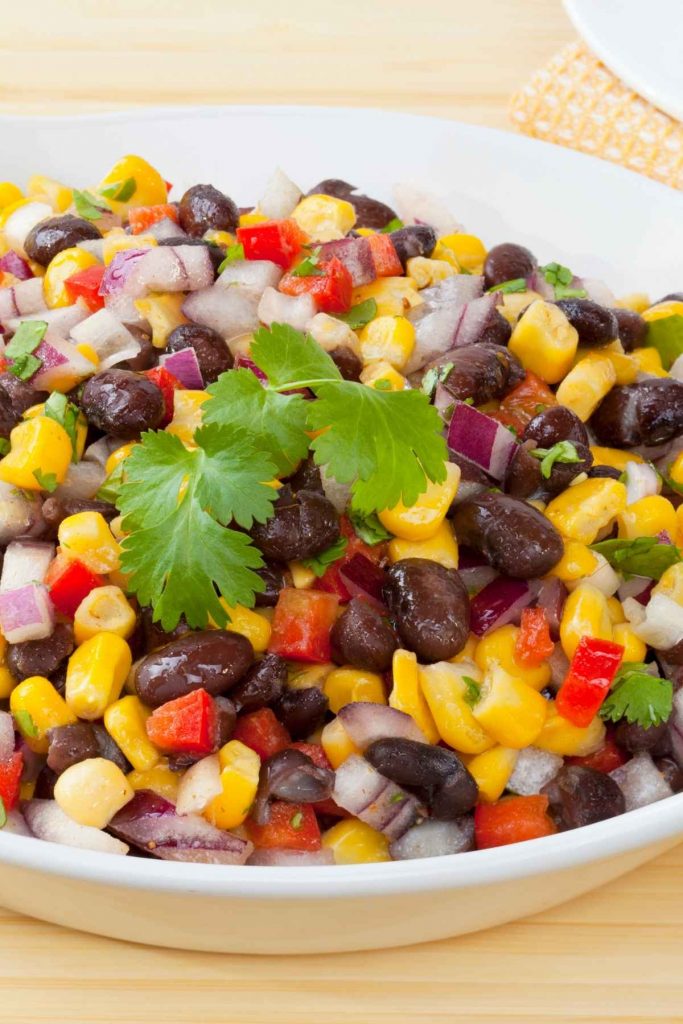 This bright and colorful black bean and corn salsa is also vegan-friendly! In addition to black beans and corn, it features jalapeno, red onion, cilantro, and seasonings.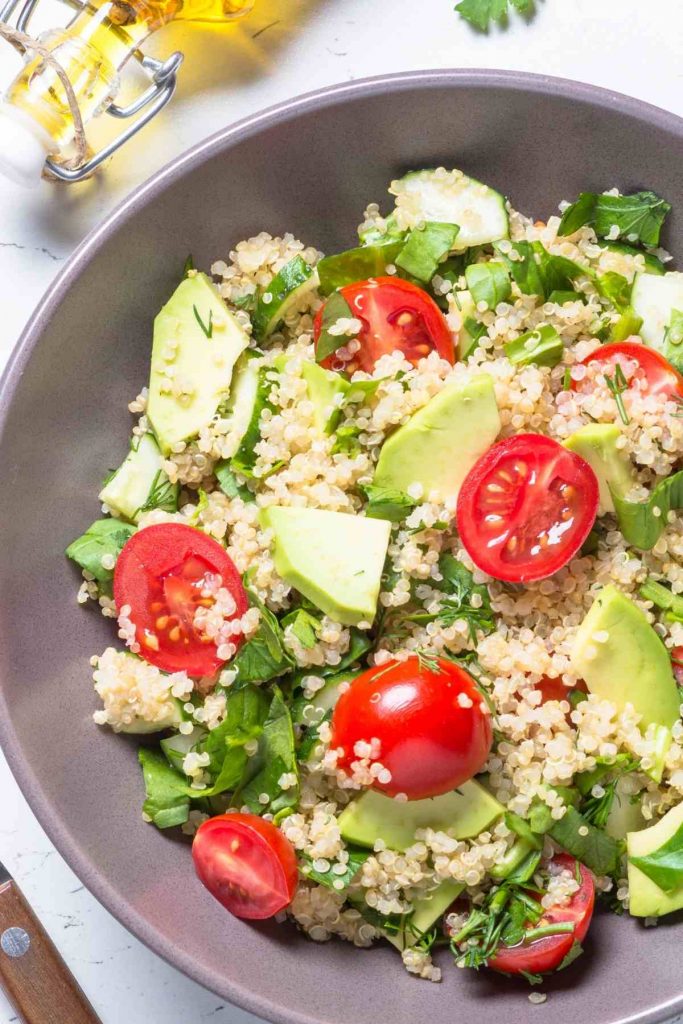 Refreshing, crisp, and delicious, this guacamole quinoa salad is a must-try!
Not only is it vegan and dairy-free, but it's also gluten- and nut-free, making it the ideal salad to take along to your next potluck!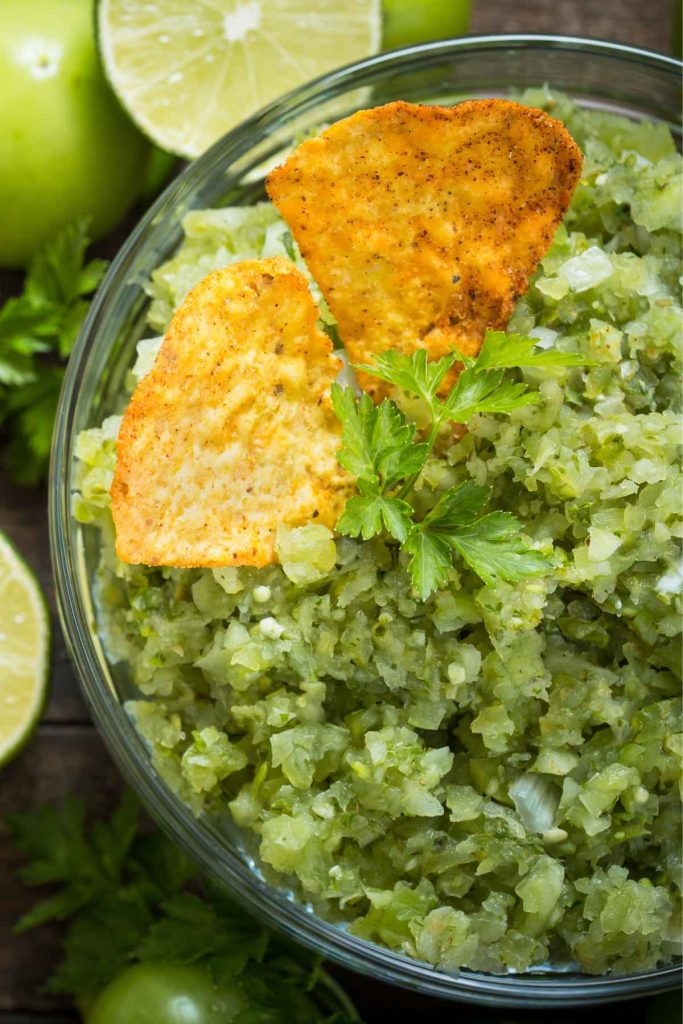 This traditional Mexican salsa adds a bold splash of color to enchiladas and tacos, and makes a tasty dip for tortilla chips.
While you can always pick up a ready-made jar, nothing beats the fresh taste of homemade salsa verde. Plus, there's hardly a better way to use up that pile of green tomatoes.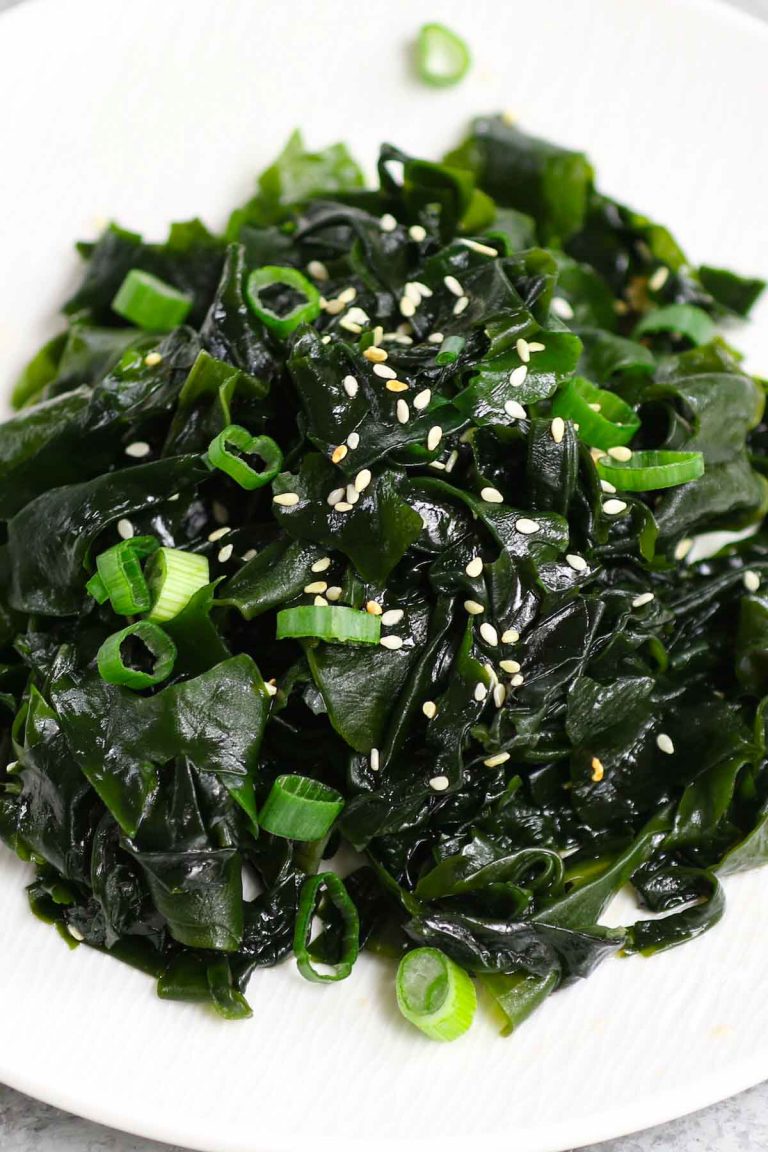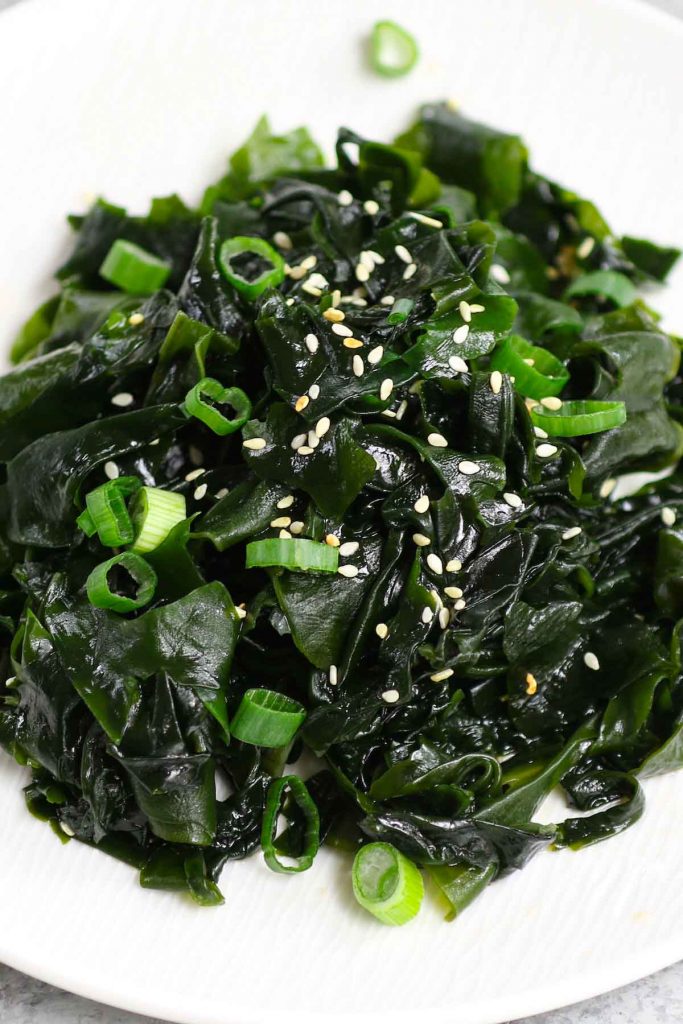 This healthy seaweed salad is refreshing, delicious, and super easy to prepare. Made of dried wakame, sesame seeds, and a simple dressing, this Japanese salad recipe is made from scratch and loaded with great nutrients. Serve with cherry tomatoes and green leafy vegetables for a low-carb lunch or dinner!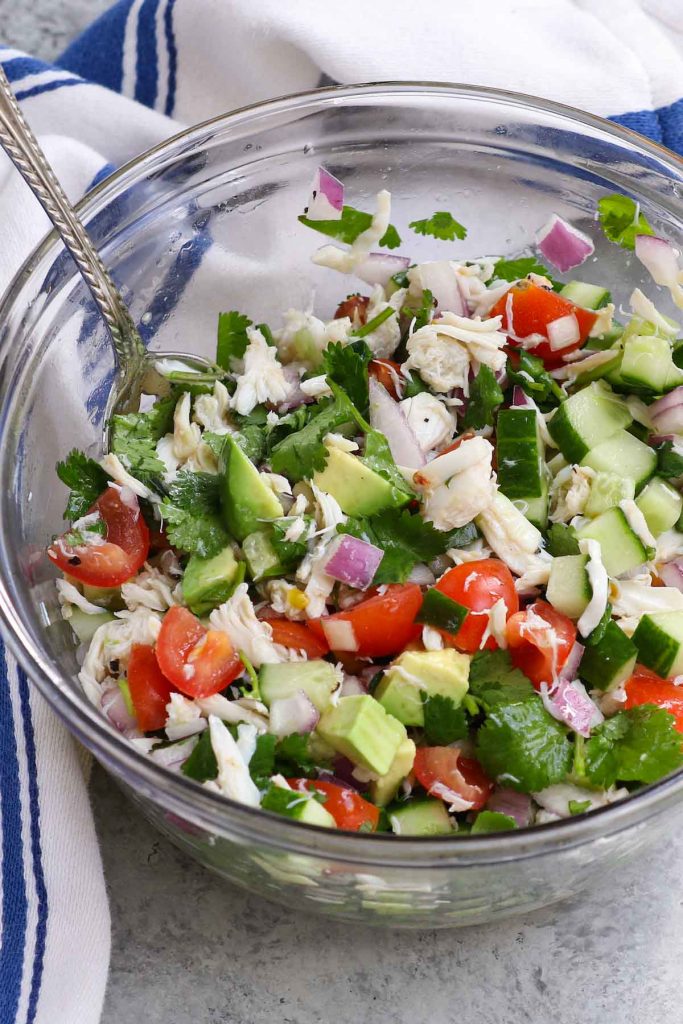 Refreshing, zesty and flavorful, Jaiba ceviche is a tasty Mexican crab salad that's enjoyed by seafood lovers in many Latin American and Caribbean countries.
Made with succulent crab meat, fresh lemon and lime juices and colorful tomatoes, it's a perfect summer side dish. You can use real crab meat such as jaiba blue crab or imitation crab meat for this easy recipe.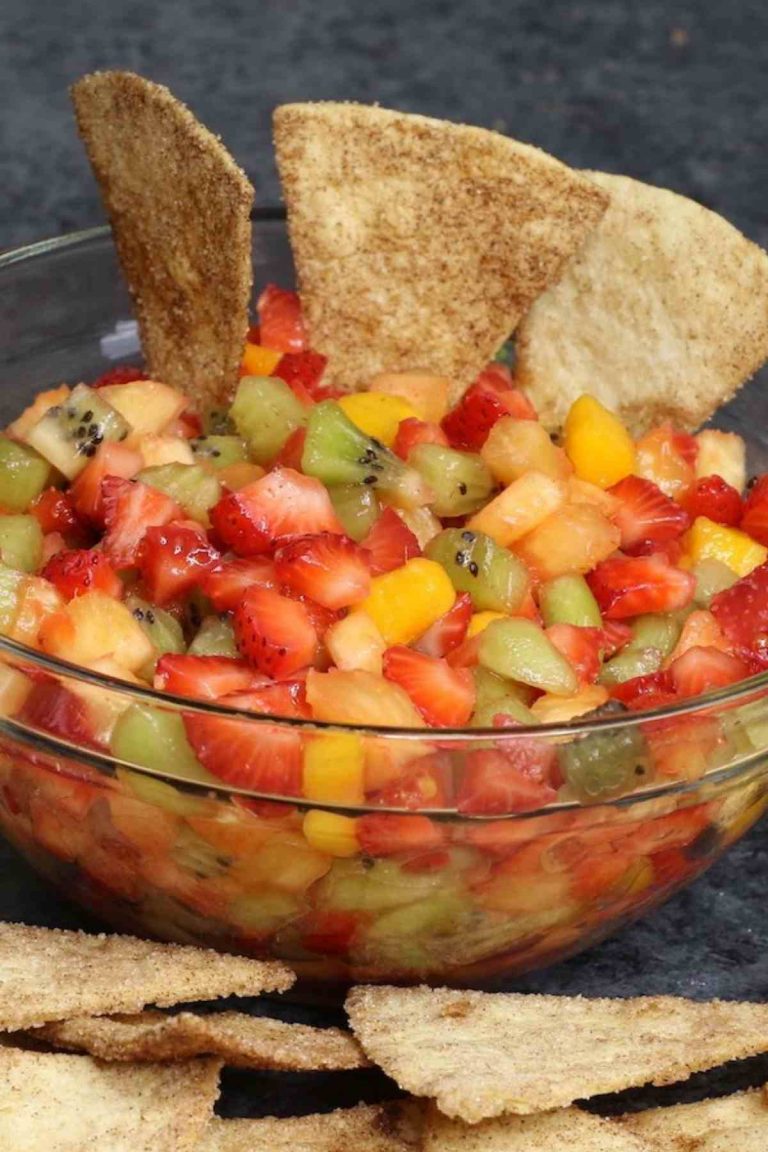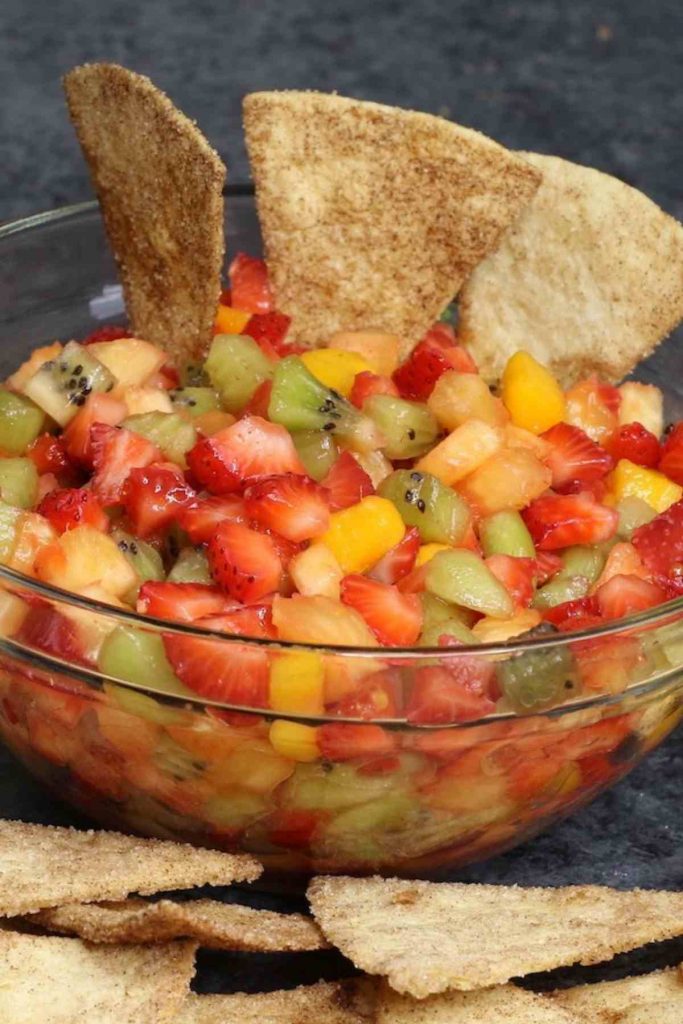 For a fruity and refreshing snack, dessert or appetizer, Fruit cocktail is always a crowd favorite! What could be better than a variety of fresh, juicy fruits on a hot summer's day?
If you aren't a fan of canned fruit cocktail salad, you're sure to enjoy this easy, homemade version using seasonal fruit and berries.
Low Cholesterol Appetizers And Snacks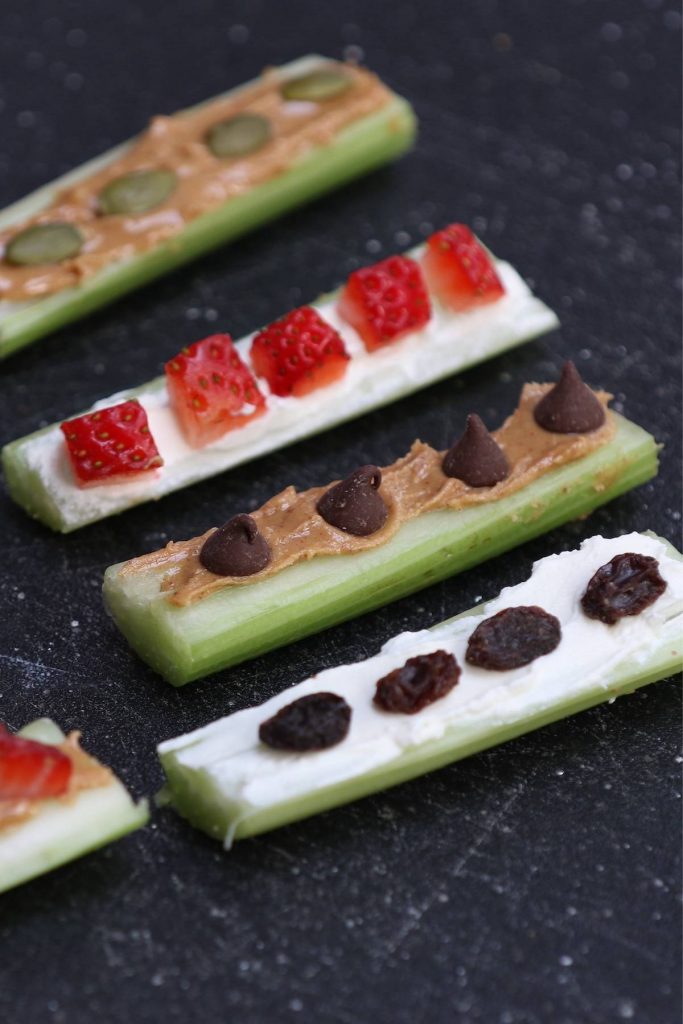 "Ants on a log" are nutritious snacks that are loaded with celery, peanut butter, and raisins.
They are so fun to make with kids and you can customize them easily with your favorite nuts and fruits.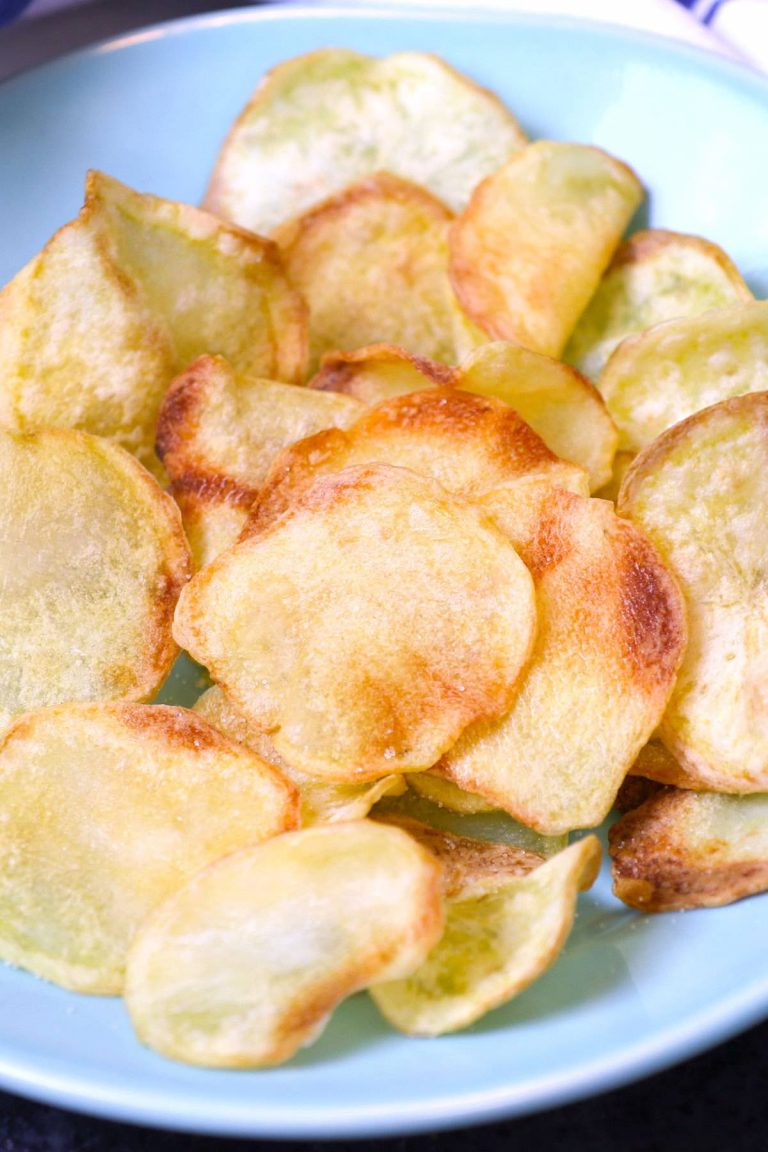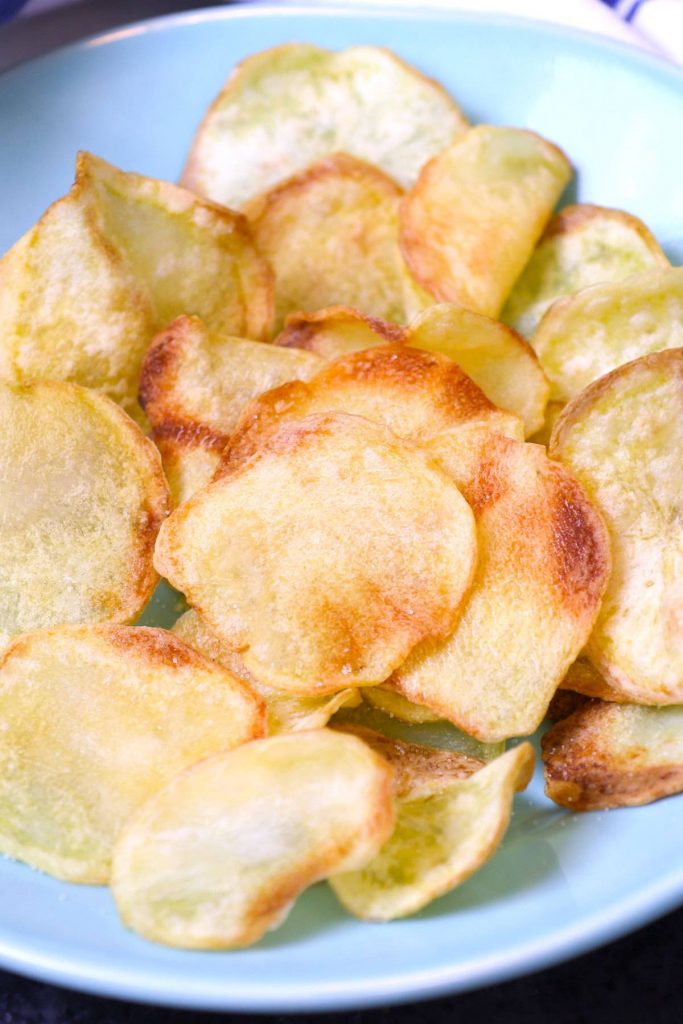 Crispy and healthy homemade air fryer potato chips made with only 3 ingredients. It's an easy and guilt-free recipe as you'll only need a small amount of cooking spray.
Season them up the way you like. This crunchy snack tastes so good and you'll never buy store-bought potato chips again!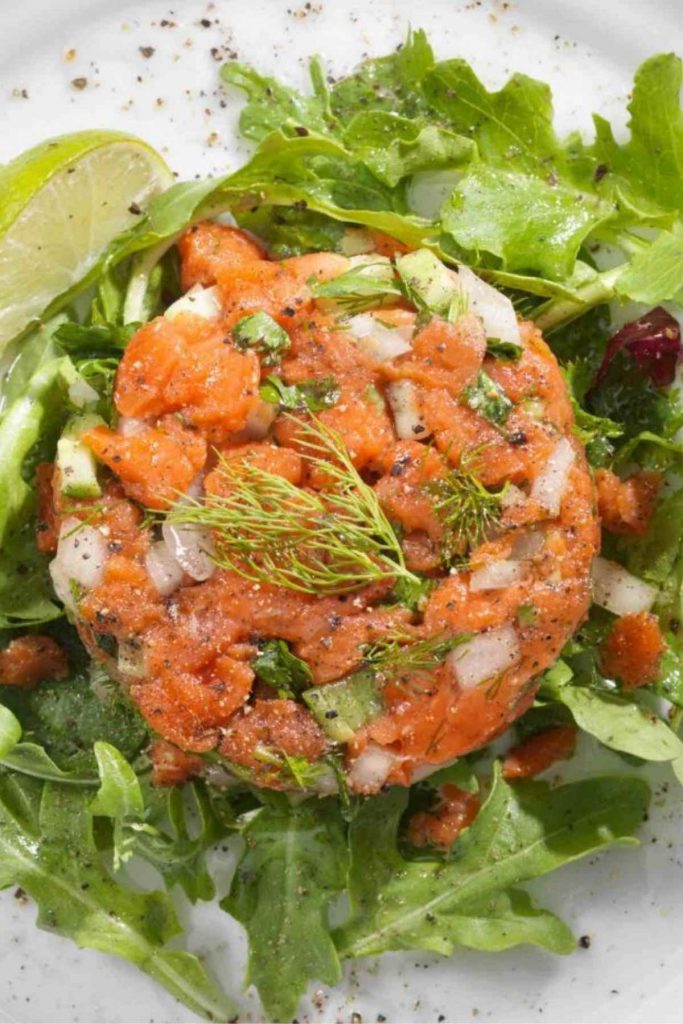 You'll hardly find a more elegant appetizer than salmon tartare. Despite its fancy name, this dish is deceptively easy to prepare with just a few simple ingredients.
Using sashimi-grade salmon and classic seasonings, you'll have a sophisticated platter that's sure to impress.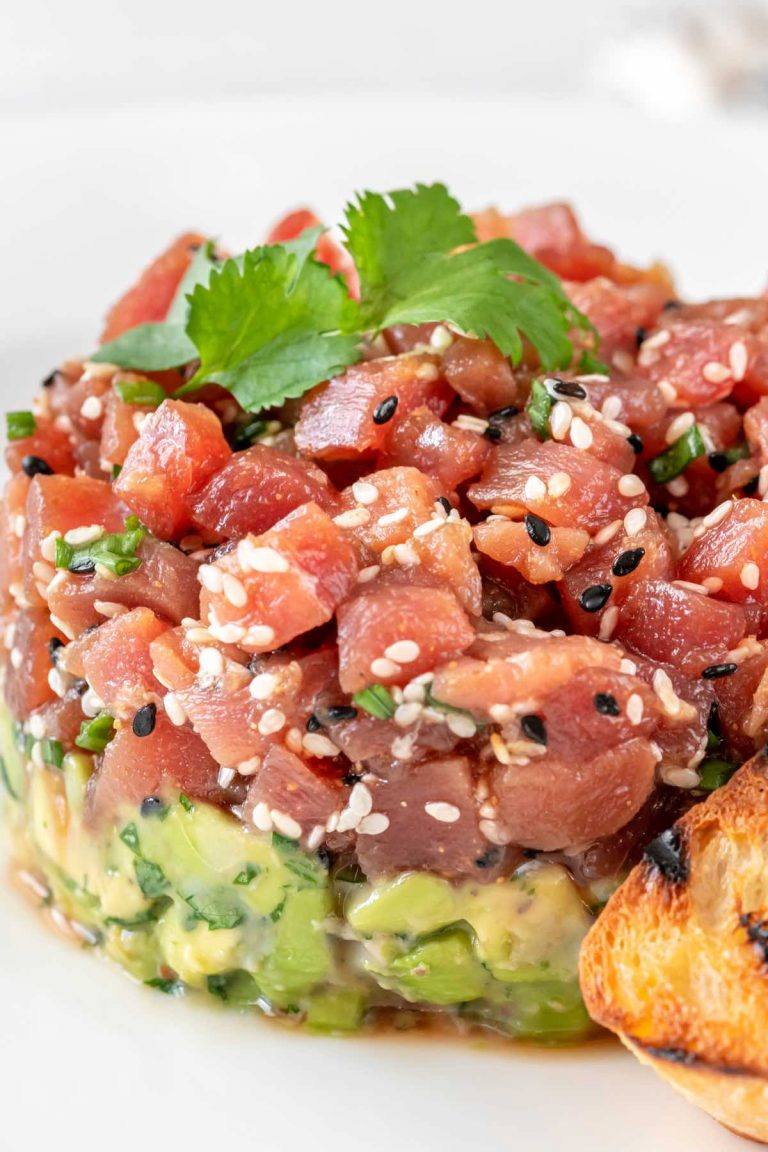 Tuna tartare is a delectable, yet simple dish, consisting of cubes of raw, sashimi-grade tuna that has been lightly seasoned.
The tuna is placed atop creamy avocado for a flavor combo that's out of this world.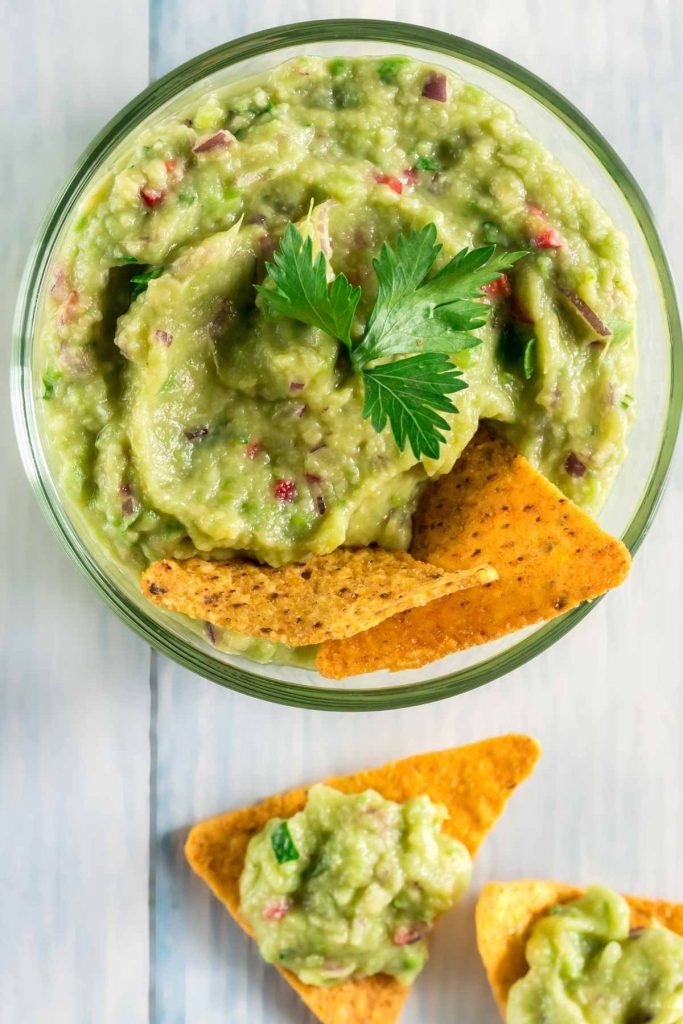 If you've been searching for guacamole that rivals anything you've had at a restaurant, this is the one.
This Simple homemade guacamole dip adapted from Alton Brown's recipe is perfect to enjoy with your favorite Mexican dishes, and is also delicious served on toast!
Protein balls are a great snack to enjoy after a workout when you need a boost of energy, or whenever you're craving a sweet treat.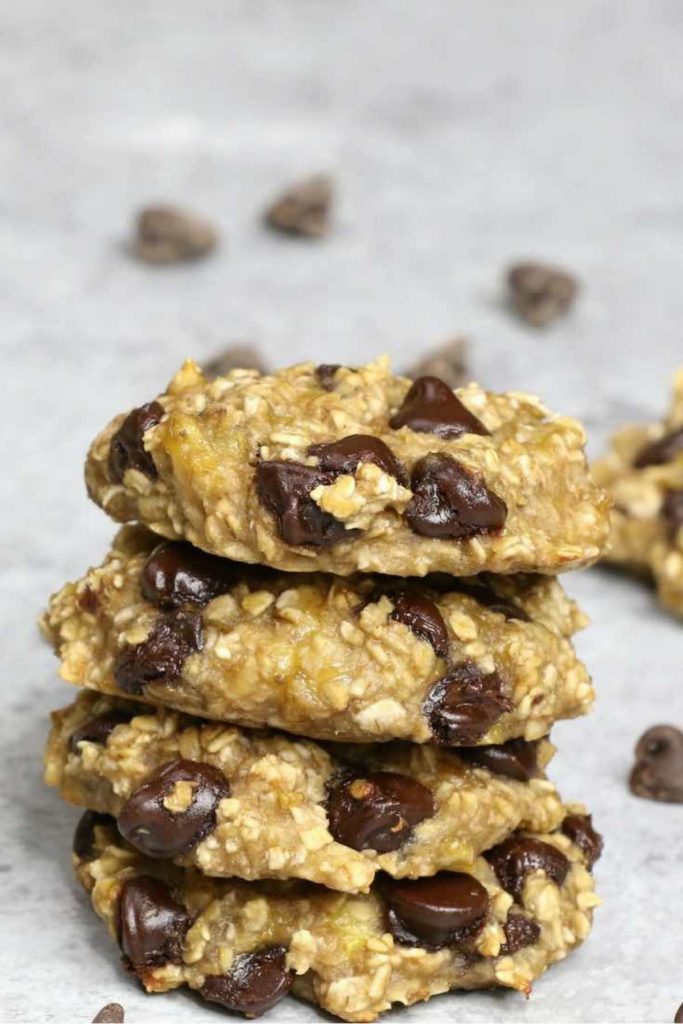 These banana oatmeal cookies are healthy and delicious with a moist and chewy texture!
This easy cookie recipe uses just 3 ingredients: ripe bananas, oats and chocolate chips. Perfect for snacking or even breakfast!
Low Cholesterol Recipes With Meat
This is a healthy dinner loaded with tender and juicy chicken and delicious veggies! It's a simple one-pan wonder seasoned with Italian spices and roasted to perfection.
Easy to prepare with minimal cleanup, it's guaranteed to please!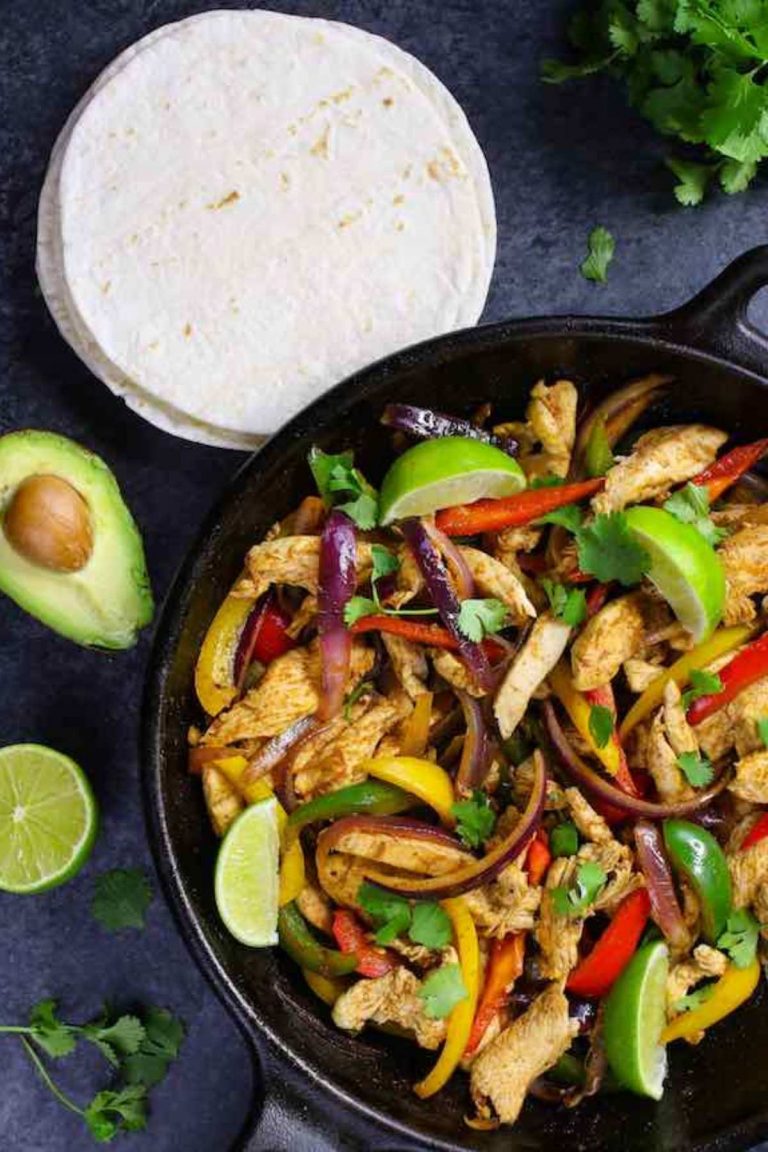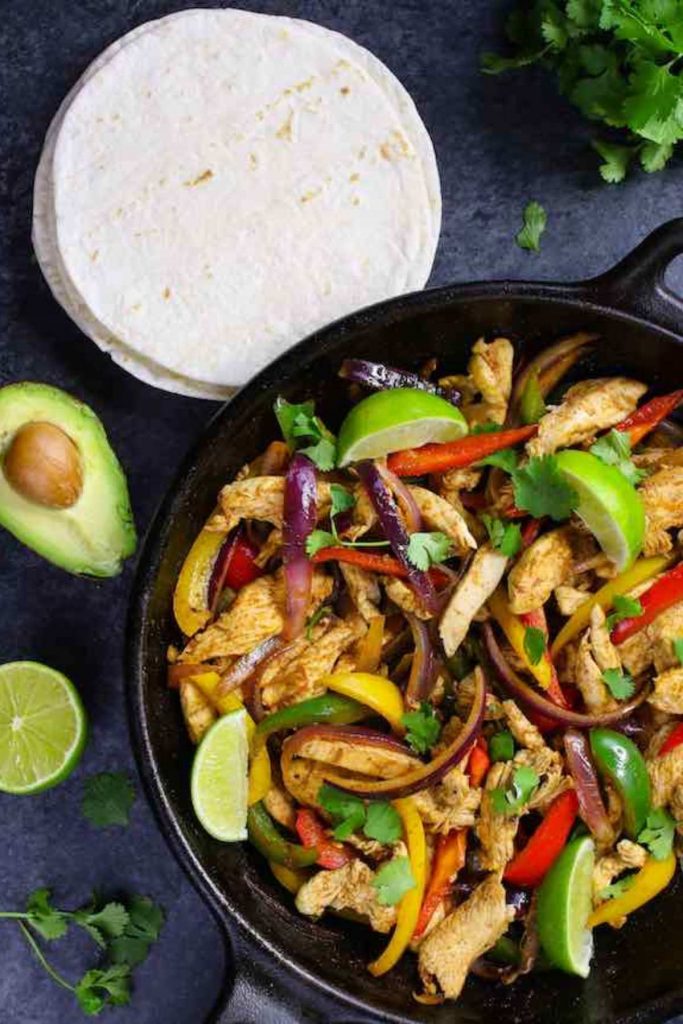 A tasty Mexican dish, chicken with peppers and onions, is a quick and easy recipe that is loaded with flavor.
This juicy chicken with seasoned vegetables makes for the perfect fajitas. Just load warm tortillas with this filling and top with guacamole and a fresh drop of lime!
These turkey chops are easy, quick, and burst with flavor. What more could you want from a weeknight meal?
With a handful of select herbs and some simple seasonings, this recipe is sure to become a family favorite in no time.
These chicken fajitas are baked in the oven for a flavorful meal loaded with tender chicken, bell peppers and onions with traditional fajita seasonings.
This easy one-pan meal will be on your table in 30 minutes!
Craving for tacos while on a low-cholesterol diet? Simply replace the meat with ground turkey, and you'll get a delicious meal that fits into your healthy diet!
Make a healthy meatball by using ground turkey and skip the breadcrumbs. It's easy to make with low carbs, perfect for your low-cholesterol diet.
Vegetarian Cholesterol Recipes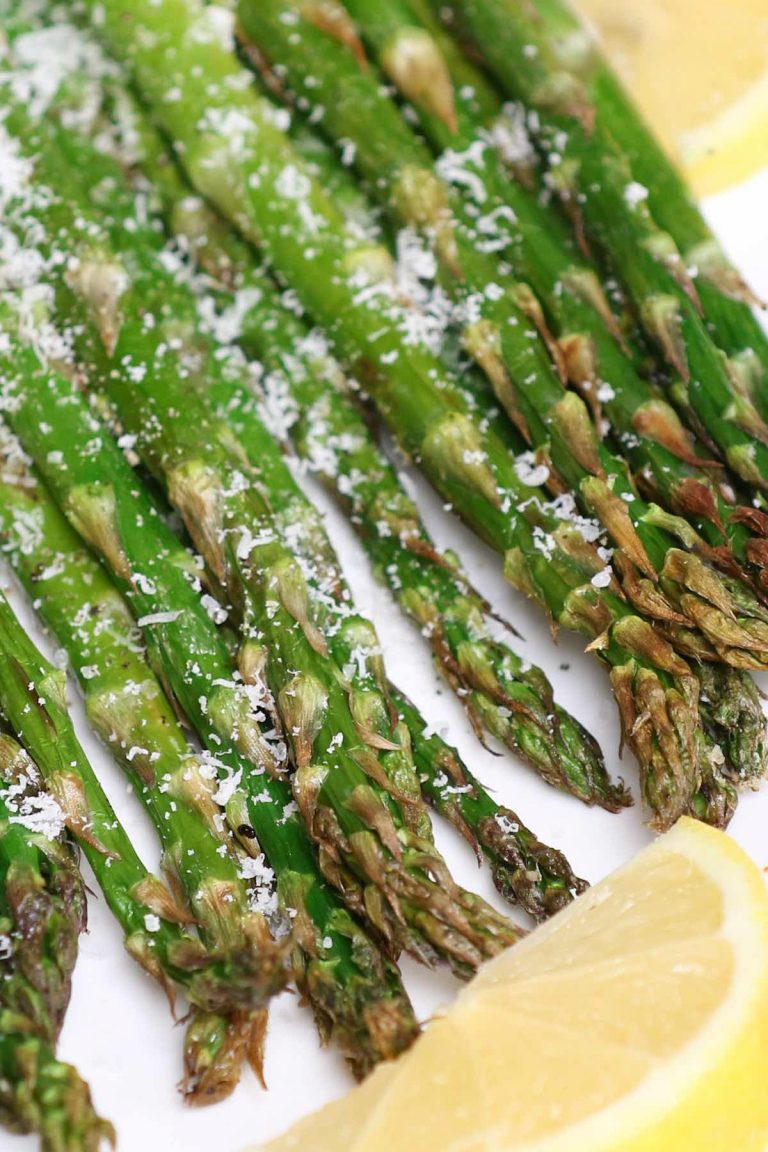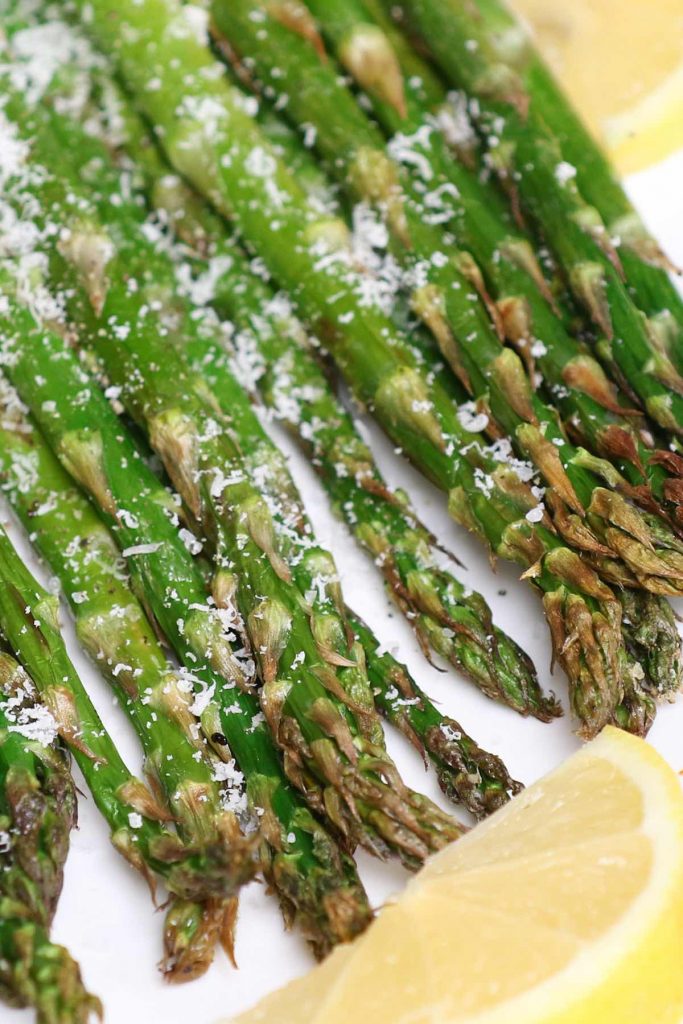 This asparagus has crispy tips and tender stalks. It takes half of the time to cook with only 4 simple ingredients – the best roasted asparagus for a healthy side dish!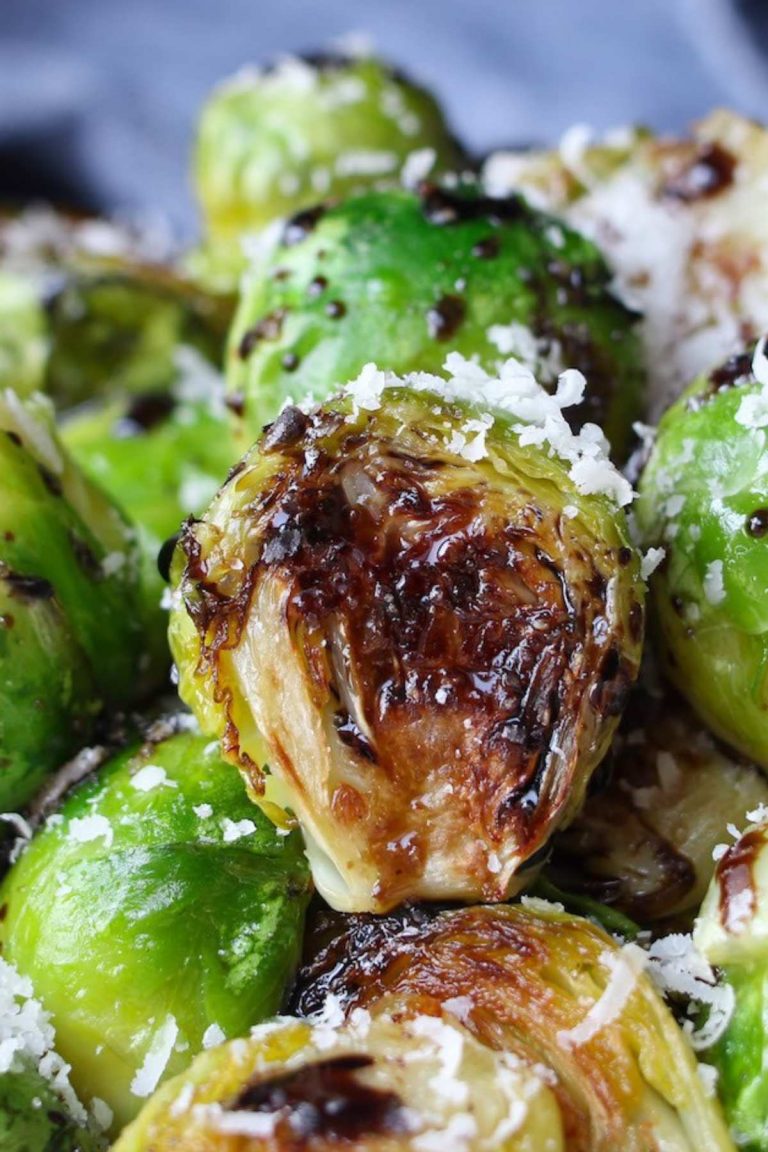 These Brussels sprouts are so flavorful and evenly cooked edge-to-edge.
The sous vide cooking followed by a quick sear in the pan achieves the ideal texture that's tender in the center and beautifully caramelized and crispy on the outside.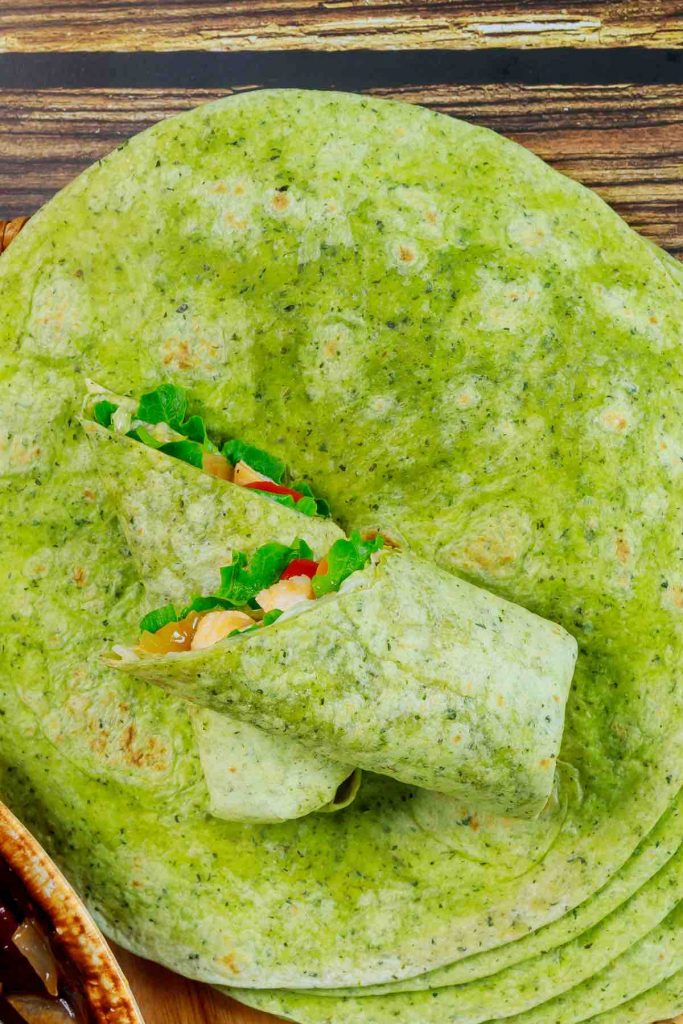 This spinach wrap recipe is super easy to make, and perfect for enchiladas, tacos, burritos, and quesadillas.
These homemade spinach tortillas are better than the store-bought garden spinach tortilla wraps.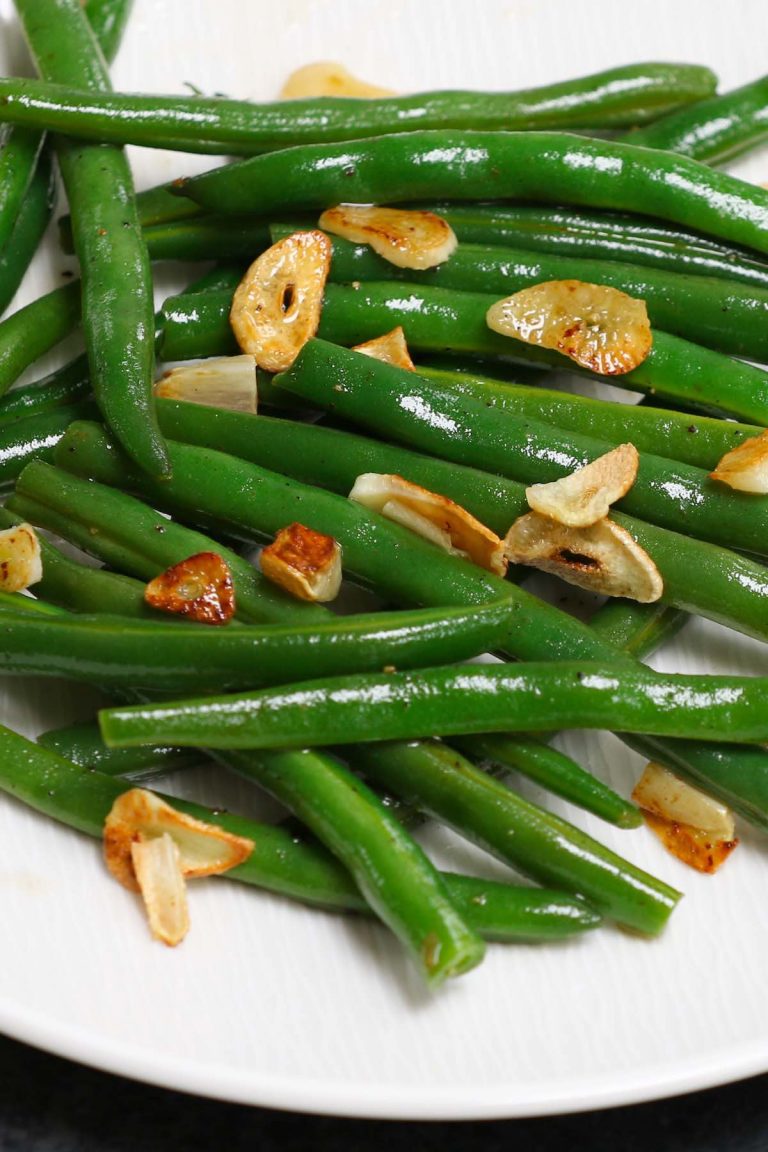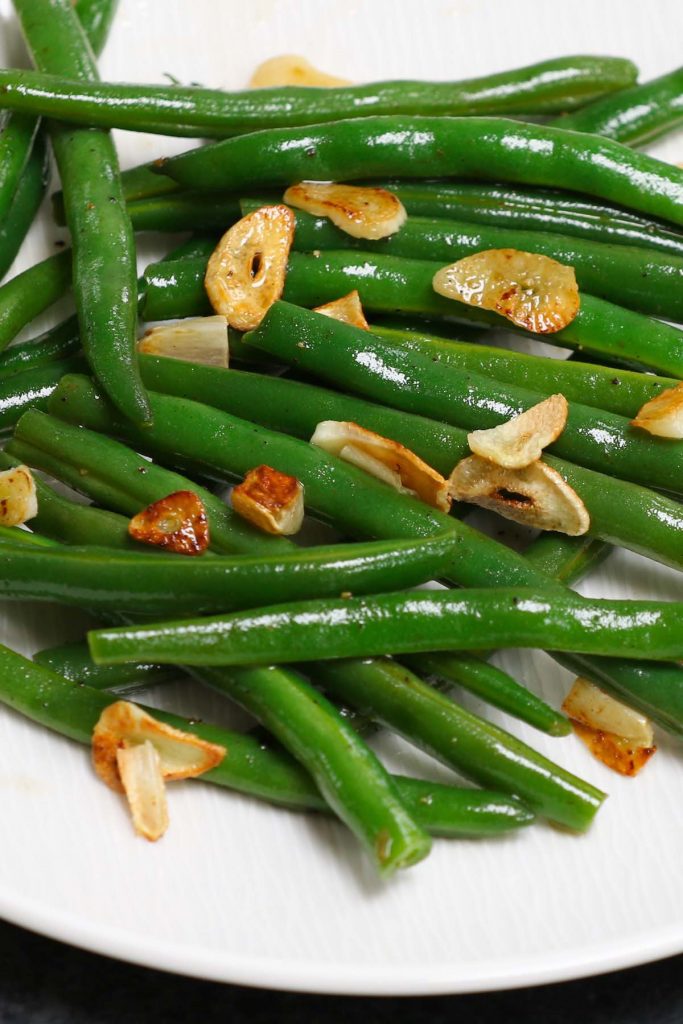 From the garlic to the hint of lemon juice, it'll be hard to pick just one great thing about this skillet green bean recipe.
It's the ideal side dish for almost anything you can imagine! Steak, chicken, lamb, even fish – the possibilities are endless.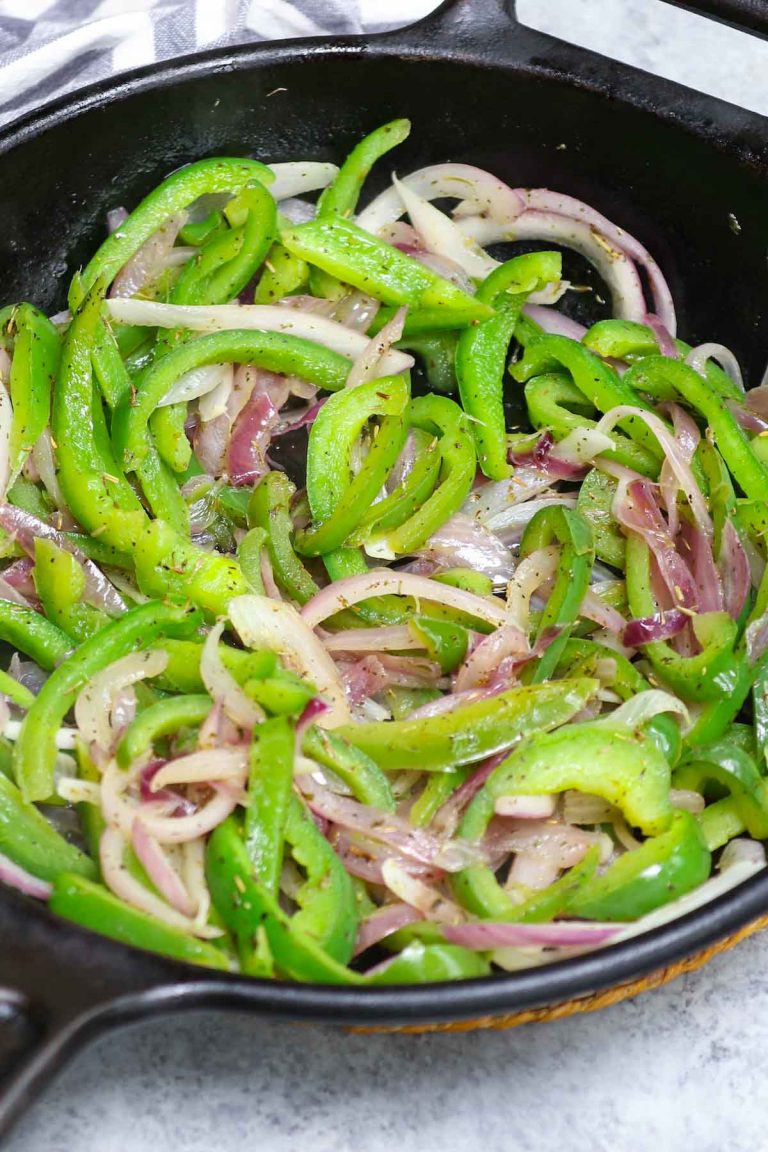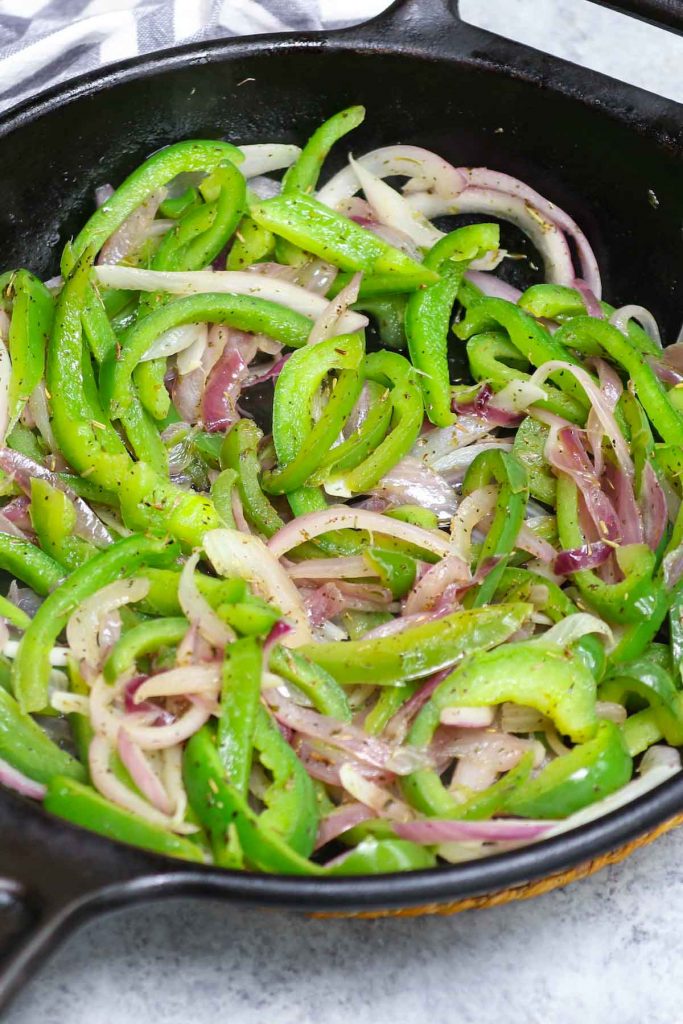 This copycat Chipotle fajita veggies dish is healthy, colorful, and loaded with caramelized onions and crispy bell peppers.
It tastes just like the one from the Chipotle restaurant! It couldn't be easier to recreate this simple grilled recipe at home with just 5 ingredients.
Replacing your regular pasta with spaghetti squash is a great option for a low-cholesterol diet. This dish is bursting with flavors and will soon be a new favorite!
You May Also Like
Best Low Cholesterol Recipe
This bright and colorful black bean and corn salsa is also vegan-friendly! In addition to black beans and corn, it features jalapeno, red onion, cilantro, and seasonings.
Print
Pin
Rate
Ingredients
1

can

black beans

drained and rinsed

1

can

corn niblets

drained

3

jalapeno peppers

seeded and diced

2

large tomatoes

diced

½

medium red onion

diced

⅓

cup

cilantro

chopped

¼

cup

extra virgin olive oil

¼

cup

lime juice

½

teaspoon

cumin powder

salt

to taste
Instructions
Place all of the ingredients into a medium bowl.

Stir well until combined.

Add additional salt if needed.

Serve with crunchy tortilla chips, and enjoy!
Tried this recipe?
Follow or tag us on Pinterest @izzycooking