Latin American food is filled with flavors that will have your tastebuds dancing! From succulent meat dishes to flaky empanadas and savory plantains, there's a lot to enjoy. Luckily, home cooks are able to prepare Latin dishes in their own kitchen.
Transport yourself to the tastes of Latin America with our collection of 15 popular Latin foods.
Best Latin Food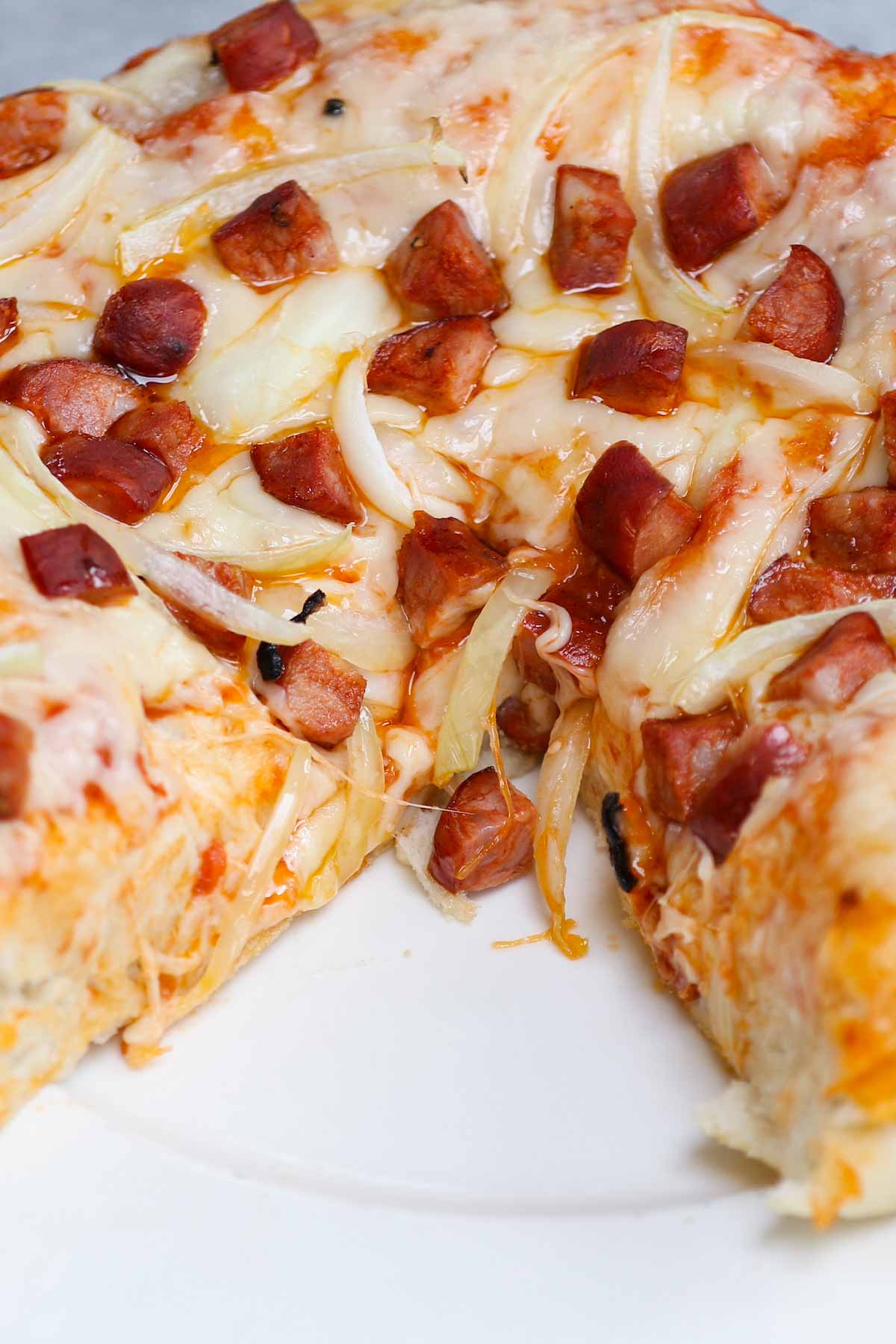 Satisfy your pizza cravings with this cheesy Cuban pizza! The crust is thick and sweet, and it's covered in shredded cheese, sliced onion, and diced ham. Everything is homemade and ready to enjoy in less than an hour.
Arepa Paisa is a traditional Colombian flatbread. Serve it with eggs and bacon for breakfast, or enjoy it on its own with some butter.
Ropa Vieja is Cuba's national dish and it's full of delicious flavors. The beef is seasoned with warm spices and simmers over low heat until it's super tender. Serve it with steamed rice and fried plantains!
Grab some hot dogs and make this tasty fried rice. In addition to the hot dogs, it's loaded with shredded chicken, eggs, veggies and seasonings – a little bit of everything! Your kids will enjoy this dish.
Make a batch of these Brazilian cheese puffs and serve them to guests as appetizers! They're easy to make and are filled with delicious cheesy flavor.
Latin America is known for its delicious meat dishes. This rich stew made with beef chuck steak is an excellent example. Serve it with a side of rice, potatoes or tortillas!
This steak is perfectly seasoned with a blend of olive oil, onion, garlic and salt, and then grilled until tender. Serve it the next time you're having a BBQ with a side of fresh green salad and buttery garlic bread.
Plantain can be enjoyed in many ways. This dish uses green plantains that are fried, smashed, and then fried again until golden brown and crispy! Enjoy them with your favorite dip.
Hearty and delicious, these Cuban stuffed peppers are full of comforting flavors. Enjoy them with a crisp garden salad or your favorite grilled veggies!
Treat yourself to a rich and creamy bowl of rice pudding. It's flavored with cinnamon sticks and vanilla, and gets its creaminess from whole milk, evaporated milk, sweetened condensed milk, and heavy cream!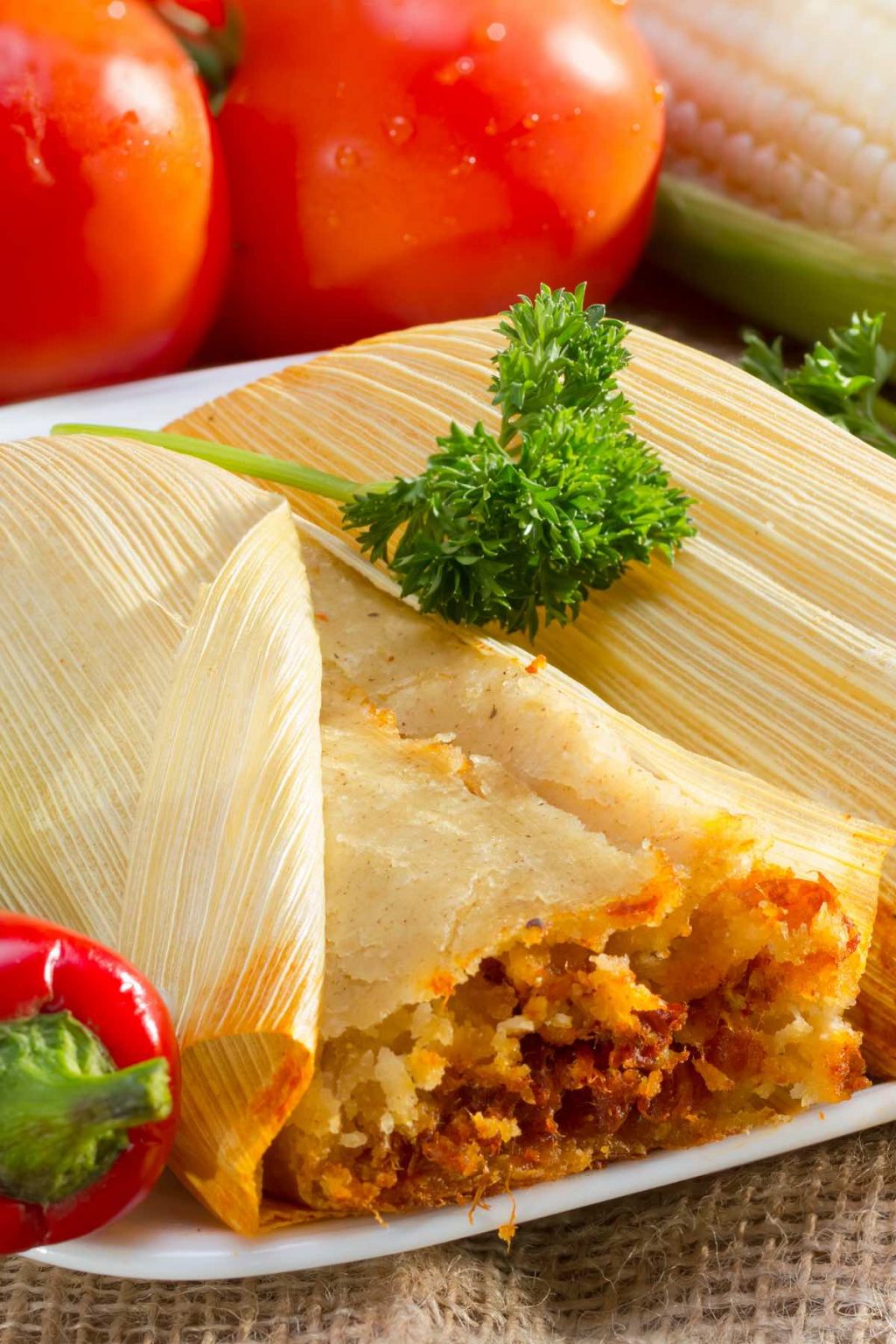 Tender tamales are the ultimate comfort food. They're filled with succulent pork and the perfect blend of seasonings. The recipe makes 24 tamales and they're ready to eat in about 50 minutes.
The filling of these flaky empanadas is the perfect blend of savory and salty. The beef is seasoned with paprika, cumin, and chili powder and the raisins add a hint of sweetness.
Your guests will love this moist and tender cake. It's covered in a sweet milk mixture and is then chilled until ready to serve. Add fresh berries and a dollop of whipped cream for the ultimate dessert!
Chicken and rice is a delicious one-pot meal that's healthy, hearty, and comforting! Serve it with a crisp cucumber salad for a tasty weeknight meal.
Serve these tasty treats as an appetizer or a dessert! They're made with queso fresco cheese and guava paste – the perfect combination of salty and sweet. You'll need just 15 minutes to make them!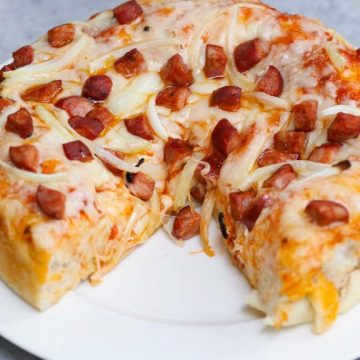 Best Latin Food Cuban Pizza Recipe
Satisfy your pizza cravings with this cheesy Cuban pizza! The crust is thick and sweet, and it's covered in shredded cheese, sliced onion, and diced ham. Everything is homemade and ready to enjoy in less than an hour.
Print
Pin
Rate
Ingredients
Cuban Pizza Dough:
1

packet

active dry yeast

2 ¼ teaspoons

1

cup

warm water

110-120°F

1

teaspoon

sugar

2 ½

cups

all-purpose flour

½

teaspoon

salt

1

tablespoon

olive oil
For the Toppings:
2

teaspoons

olive oil

1/3

cup

tomato sauce

or pizza sauce

1

cup

Swiss cheese

shredded

1/2

onion

thinly sliced

1

cup

diced ham

or chorizo sausage, or pepperoni

optional chopped parsley for garnish
Instructions
Whisk together yeast, sugar, and warm water in a small bowl. Let it sit for 5-10 minutes until foamy.

Mix together flour and salt. Add olive oil, yeast mixture to the dry ingredients. Mix with a wooden spoon until the dough just begins to come together.

Knead the dough by hand for about 5 minutes until it's soft and elastic. Place the dough in a greased mixing bowl. Cover with plastic wrap and let it rise for about 30 minutes or until doubled in size.

Preheat oven to 450°F.

Grease a 9-inch round baking pan with olive oil. Place the dough into the pan. Stretch the dough by gently flattening the dough ball. Use a fork to poke holes across the surface of the dough.

Brush the dough with olive oil. Spread tomato sauce evenly on top of the dough.

Add swiss cheese, distributing it evenly over the surface.

Add sliced onions and diced meat on top of the cheese.

Bake for 15-20 minutes or until the cheese is melted, and the crust is golden brown.

Remove the pizza from the oven, and transfer to a cutting board.

Garnish with chopped parsley or basil. Slice and serve immediately.
Notes
You can make the dough ahead of time. Let it rise first, and then wrap with plastic wrap and place it in a freezer-safe bag. Thaw in the refrigerator and then bring it to room temperature before using.
To reheat leftover pizza, bake it in the oven for about 5 minutes or until the crust is crispy.
Tried this recipe?
Follow or tag us on Pinterest @izzycooking